eLearning Information for MHS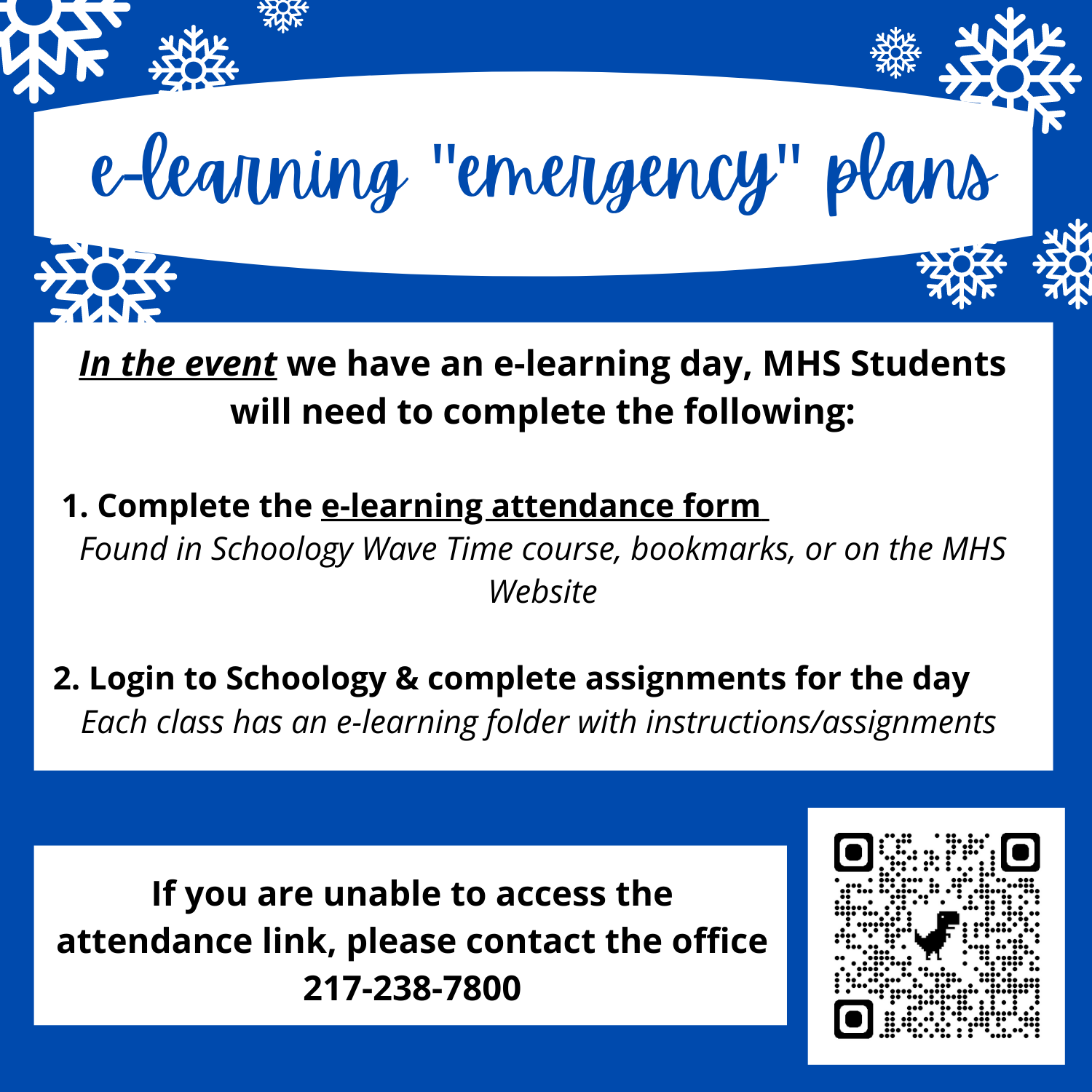 Wave Time Schoology Course
Must fill this out by 2 pm the day of an eLearning day
Where Can I Find the eLearning Attendance Form?
Must check in to Schoology by 10:00 am.

After 10:00 a.m., students will engage in course-specific learning activities in Schoology with directions from their teachers. Students will need to engage with each course to be considered in attendance for the full day.

Connection with the teacher is an expectation of an eLearning day.
Check out the video above for additional clarification!