Welcome to Williams Elementary School Media Center
Librarian, Beth Hettinger: bethhettinger@mcusd2.com
Assistant, Jill Grabiec: jillgrabiec@mcusd2.com
WES has "All Star Readers"
Hey All Star Readers @ Williams Library! Here are some of our exciting programs in the library:
Fifth Grade Student Library Aides

Bluestem Book Award Reading Incentive Program for grades 4-5

Battle of the Books for grades 4-5

Monarch Book Award Reading and Voting for grades K-3

Two Family Nights in conjunction with Title 1

Author/Illustrator visits

EMR Club: Early Morning Readers Club

Book Fairs

DVD and Book backpacks for grades K-2

Audio Books for grades 4-5

eBooks for all grades

Accelerated Reading Program

Enrichment Classes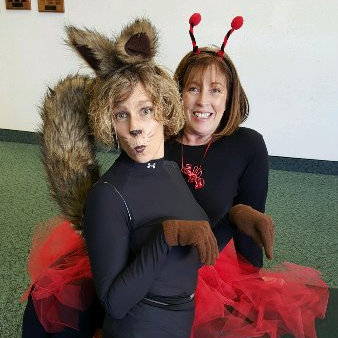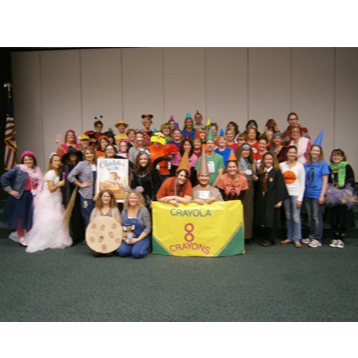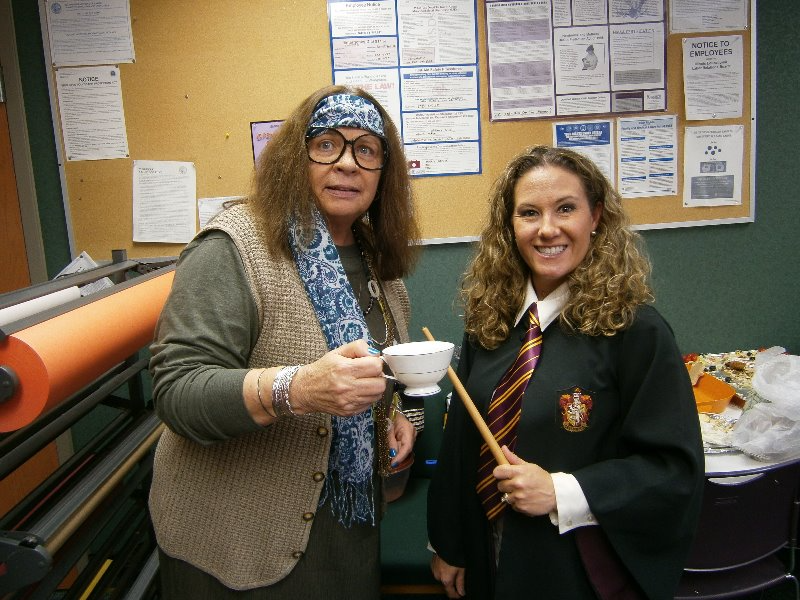 The mission of the Arland D. Williams, Jr. Elementary School Media Center is to support, widen, and enhance the academic curriculum while offering all its patrons materials to meet their educational and pleasure reading needs in both print and nonprint formats
Library Media Skills: Understandings and Essential Questions
1. Understanding: The ability to access and use information is the basis for lifelong learning.
Essential Questions:
Why do we need to be a life-long learner?

How do we access information?

For what purposes do we use information?
Librarian Peggy Burton with students inside the library media center at Arland D. Williams Jr. Elementary School.
2. Understanding: Information comes in a variety of sources, formats, and organizational patterns.
Essential Questions:
How are libraries organized?

How is information organized?

Why use a variety of formats and sources?
3. Understanding: Problem solving requires locating, evaluating, organizing and presenting information.
Essential Questions:
What is reliable information?

How can we best organize and present this information?
4. Understanding: Literature can be used for information and enjoyment.
Essential Questions:
How does literature reflect, examine and influence human experience?
5. Understanding: Information must be used in an ethical manner.
Essential Questions:
Why are there ethical considerations in using information?
Williams Elementary Library is a teaching library. All students receive training and skills to enable them to be good users of the library and to be successful when they enter middle school. Listed here are some of the skills we will be covering.
Kindergarten
Introduce students to the Library Media Center, the staff, LMC procedures and guidelines.

Reinforce classroom learning.

Introduce the Monarch Award Books
Grades 1-3
Review LMC procedures and guidelines.

Teach library and information skills.

Introduce students to different genres.

Introduce 3rd grade students to our online catalog.

Introduce the Monarch Award Books
Grades 4-5
Review LMC procedures and guidelines.

Continue instruction of library and information skills.

Complete projects using print and online sources.

Introduce Bluestem Award books

Promote the Battle of the Books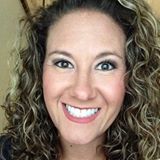 Beth Hettinger
238-2800
bethhettinger@mcusd2.com