MHS Updates & Renovations
MHS currently has quite the list of projects underway. These are all set to finish up by the Fall of 2022. Updates & Renovations include:
Building Trades Classroom

Woodshop

Greenhouse

New turf Baseball Infield (along with a new scoreboard & batting cages) (Completed)

New turf Football Field (along with a new video board, bleachers, and press box) (Completed)

New turf Soccer Field (Completed)

New Tennis Court (Completed)

Newly Resurfaced Track (Completed) (along with updated High Jump, Long Jump, Shot Put, and Discus areas)

Ticket Booth (Completed)

Sports Parking Lot

Public Restrooms

Locker Room & Weight Room

Memorial




MHS would like to thank Byrne & Jones Sports Construction for leading the athletic updates. Additionally, we appreciate the team from K Wohltman Construction for their work with the classroom updates and sports center renovation.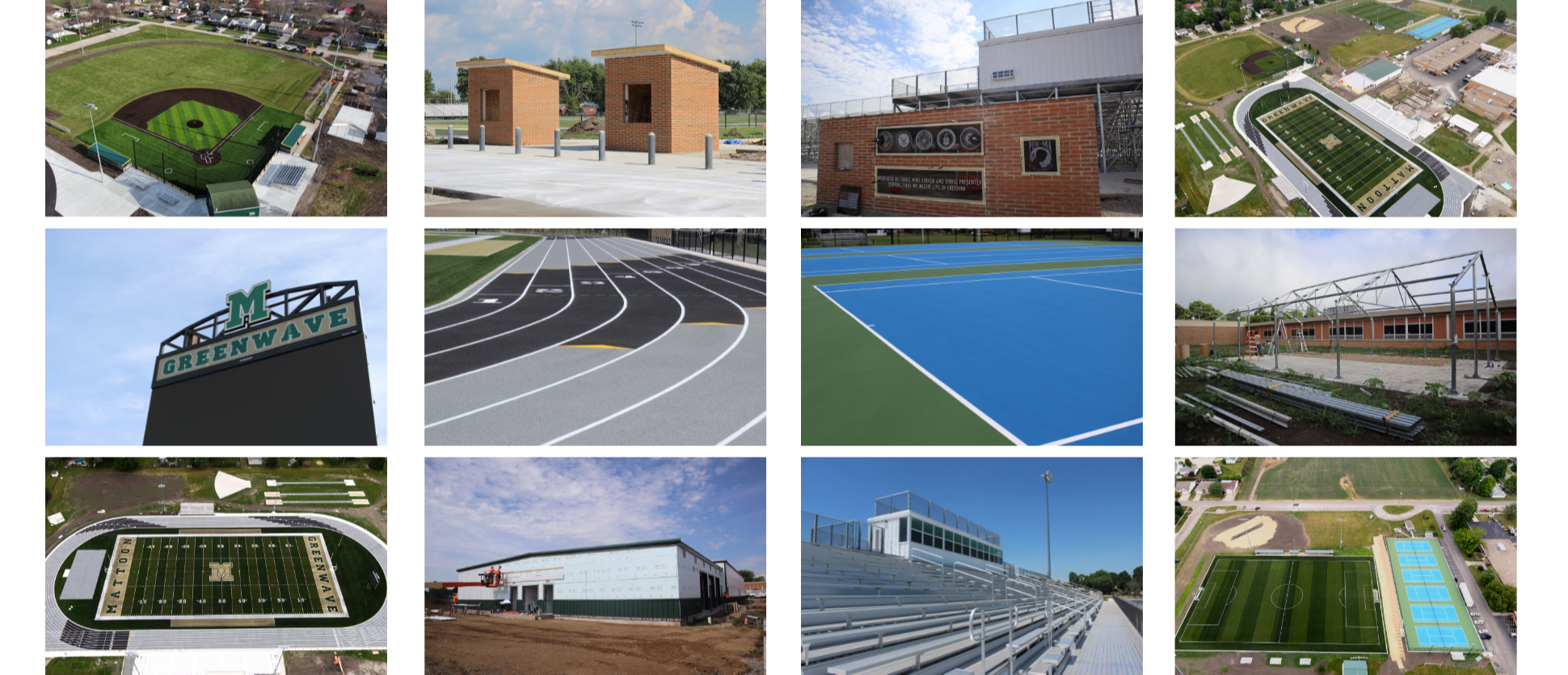 Press box addition 5/26/22