2/7 Update:
Last week, Building Trades students worked on finishing up drywall and priming. They started putting the top coat of paint in the kitchen and dining rooms. This week, windows are going in and they plan to finish painting. They are also hoping to get some exterior work done if the weather is nice enough.
For house inquiries, or additional details on the home click here.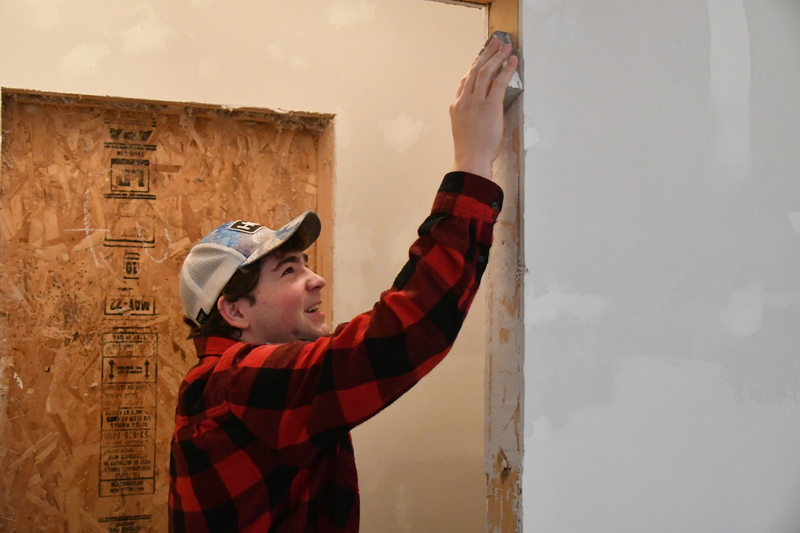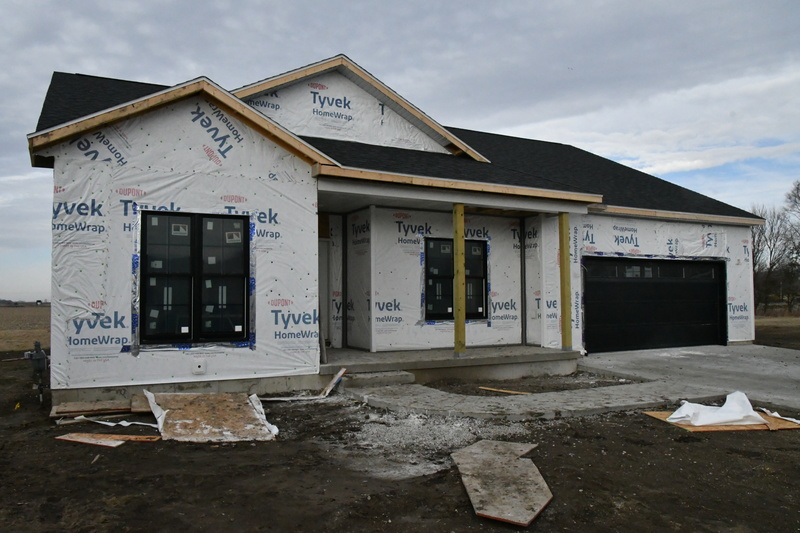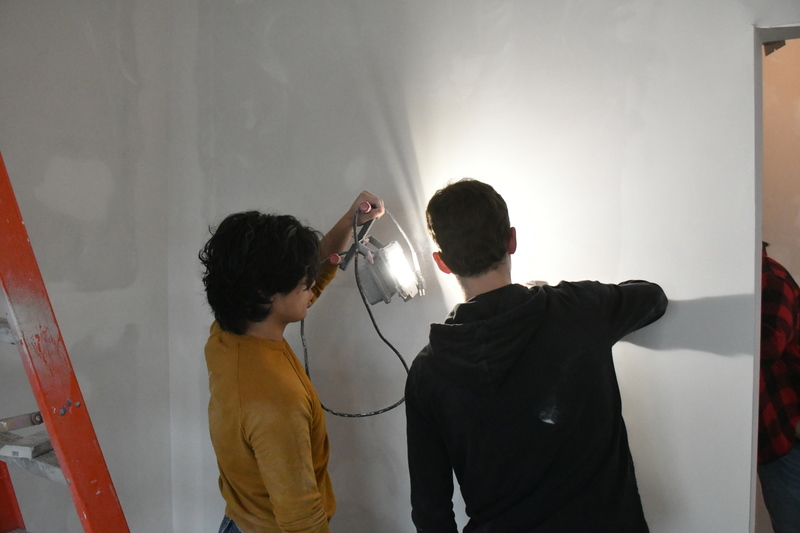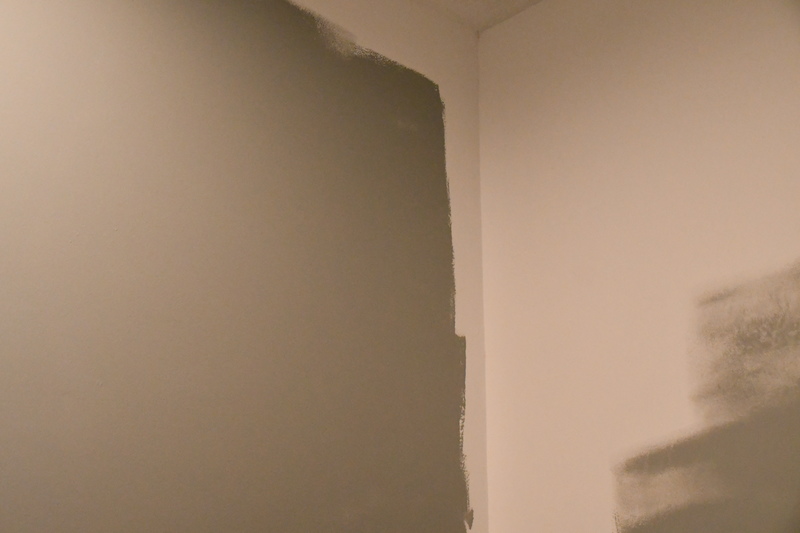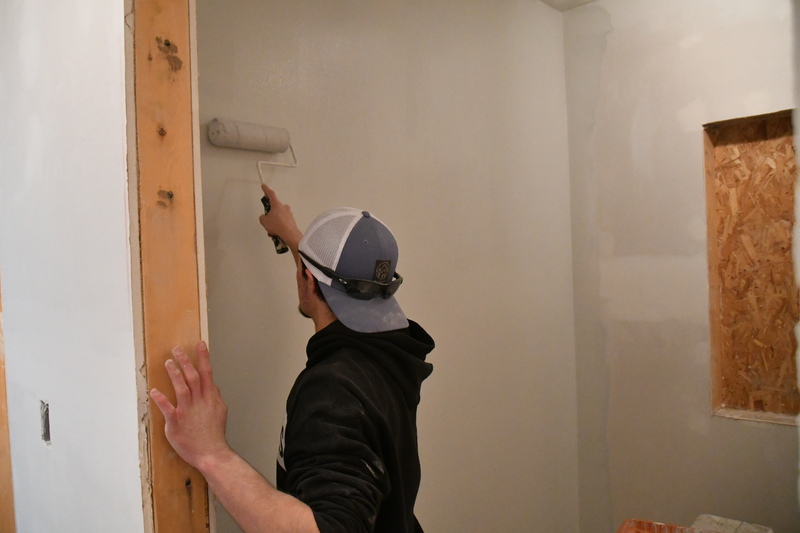 ---
1/31 Update:
Last week, Building Trades students made a lot of progress in the house as they worked on finishing sanding the drywall and spraying knockdown on the ceilings. They also sprayed primer on the walls to prepare for painting.
This week, the students will decide on paint colors and then start painting the ceiling and walls.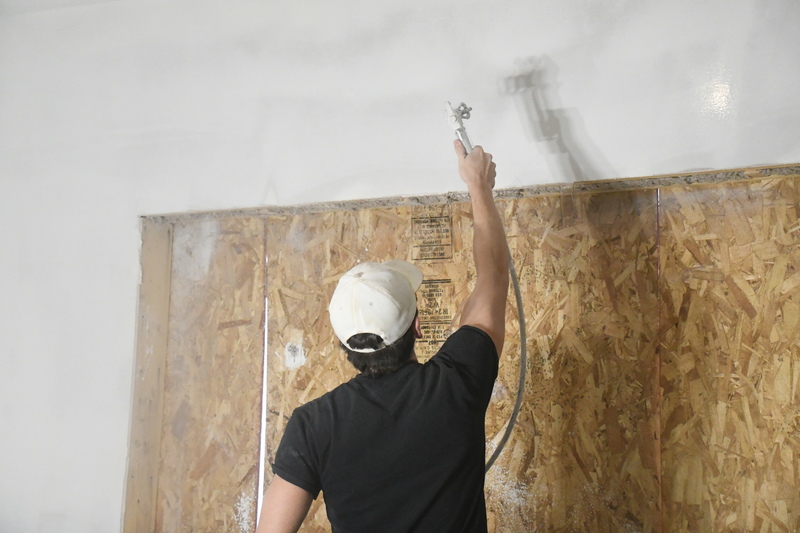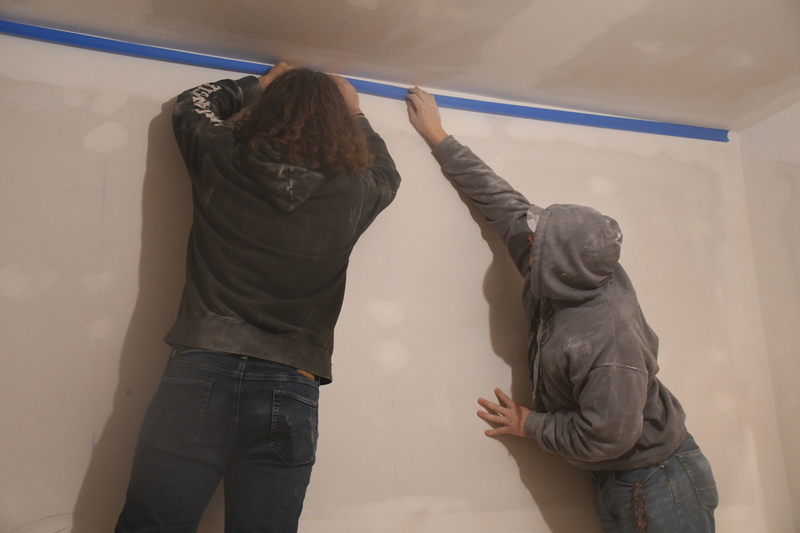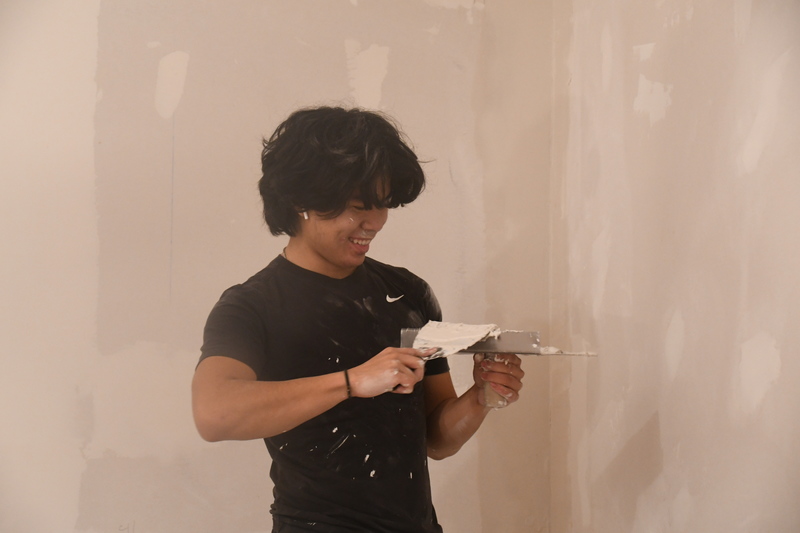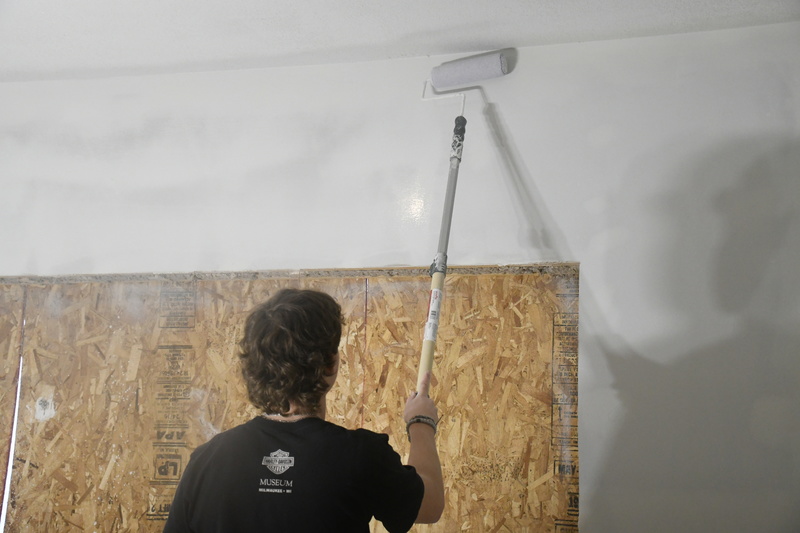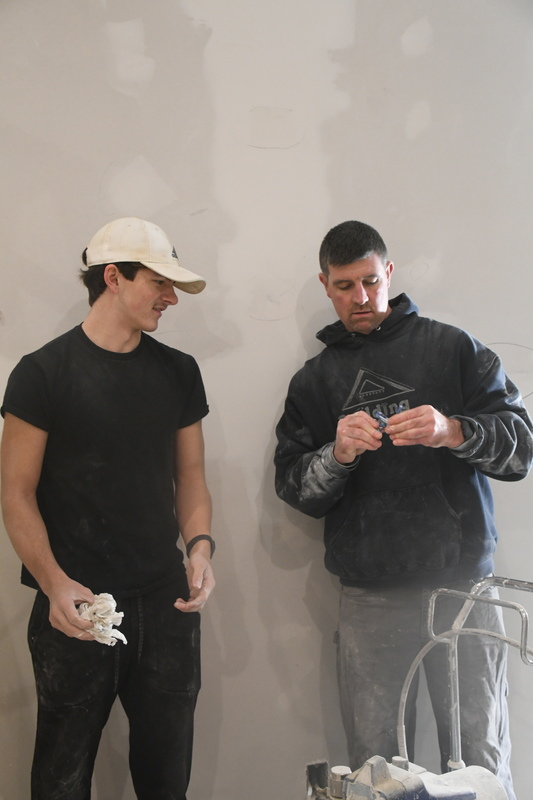 ---
1/23 Update:
Recently, the Building Trades classes have picked out flooring, worked on sanding drywall, taping, and are finishing sanding ceilings. They look forward to picking out paint colors and doors.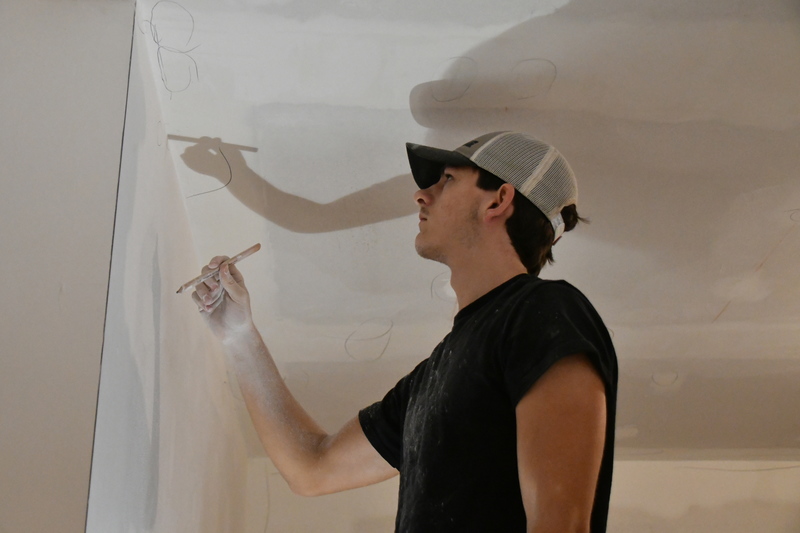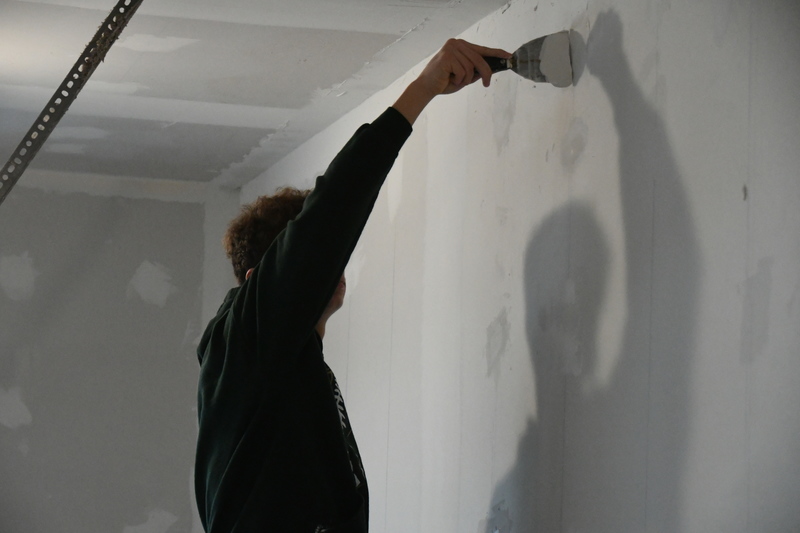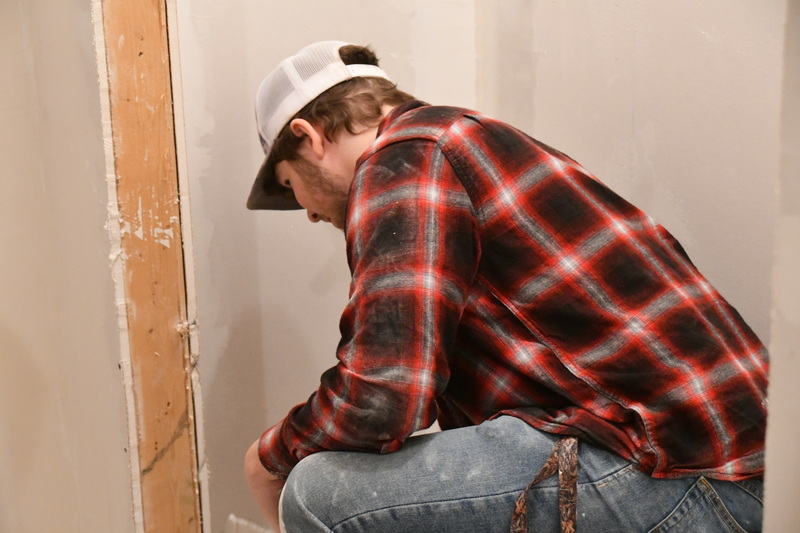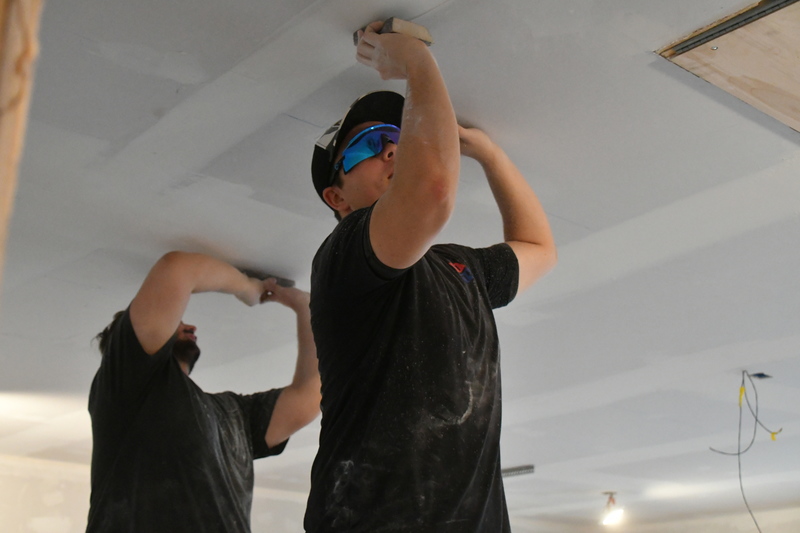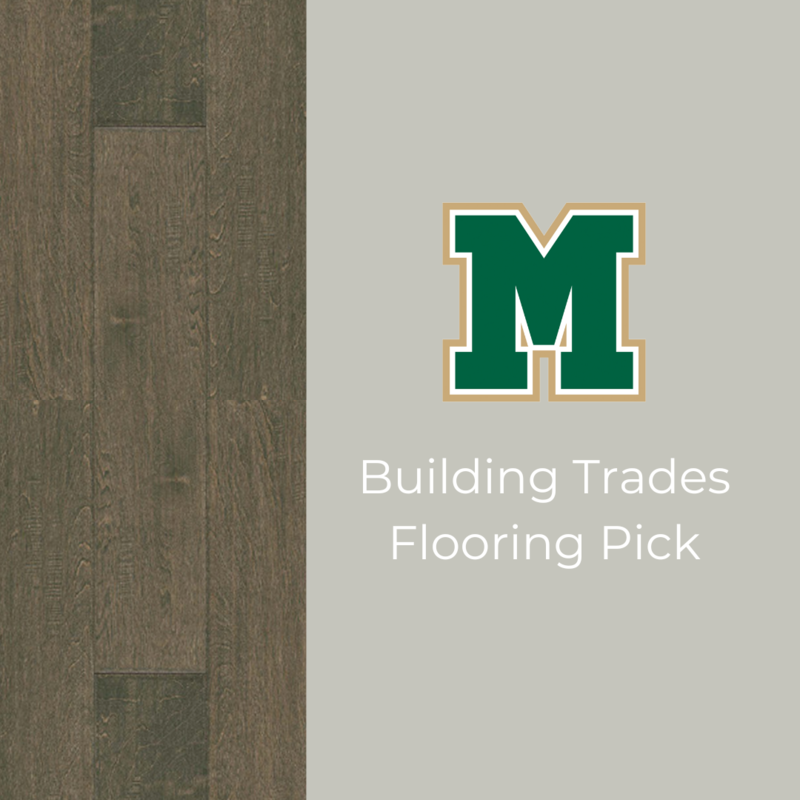 ---
1/17 Update:
Last week, Building Trades students got to take trips to two local businesses to look at various flooring options for the home. The class got to visit with Athena Parrish at Parrish Carpet Sales, Inc. and Matt Morrison at Jake's Discount Flooring, Cabinets & Storage.
We appreciate both businesses taking the time to help the class learn more about flooring and become a part of this construction process.
Check our social accounts this Friday to weigh in on your favorite flooring options from the samples the boys picked out.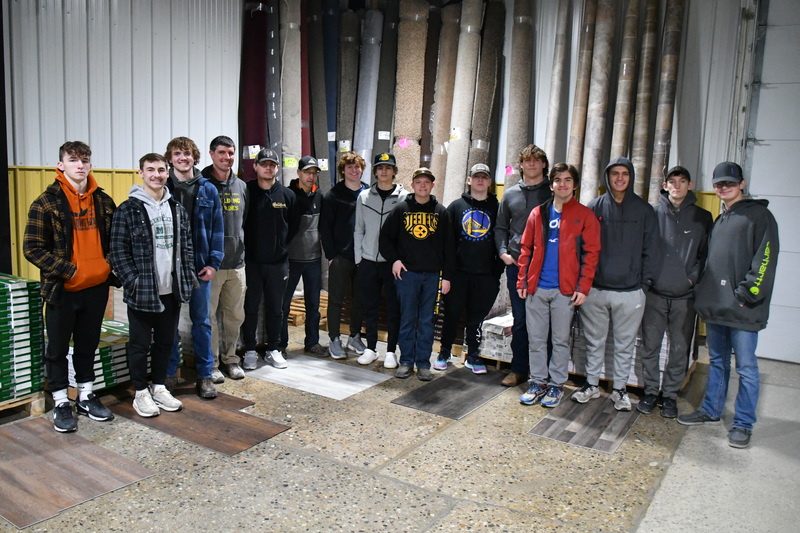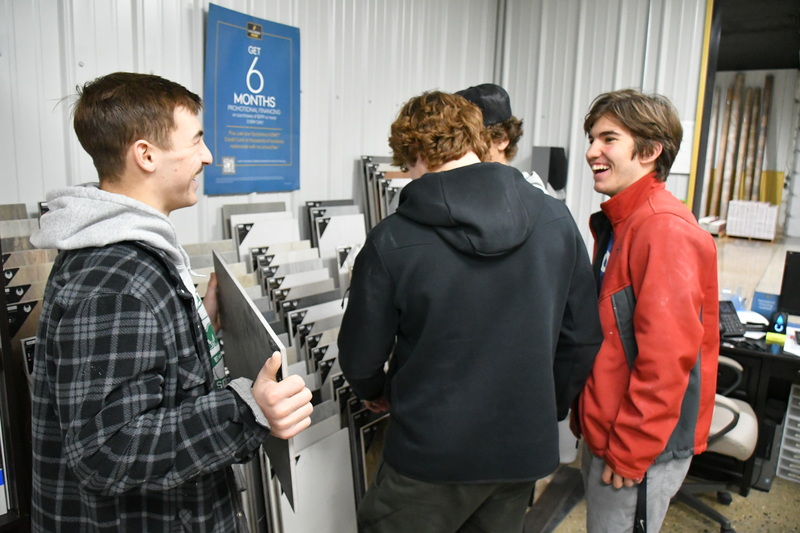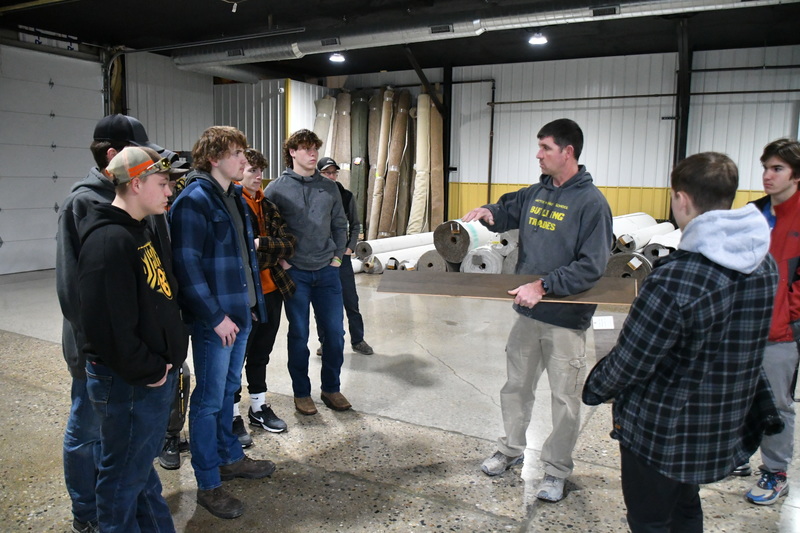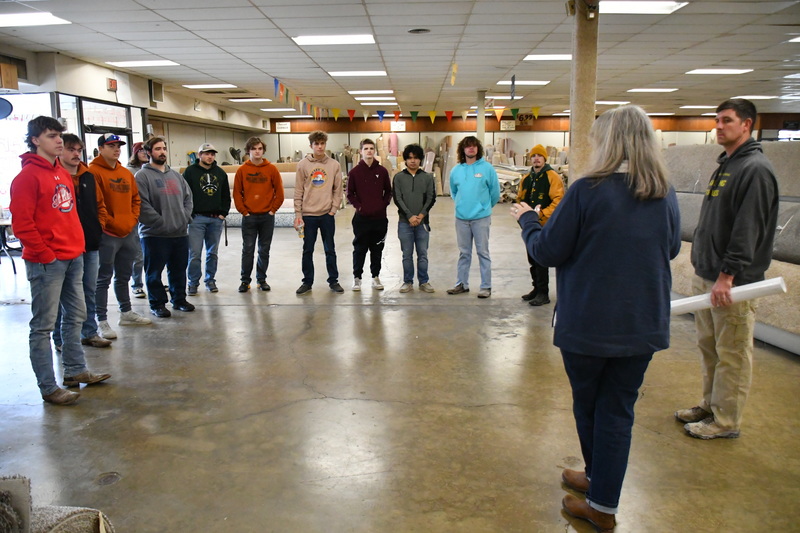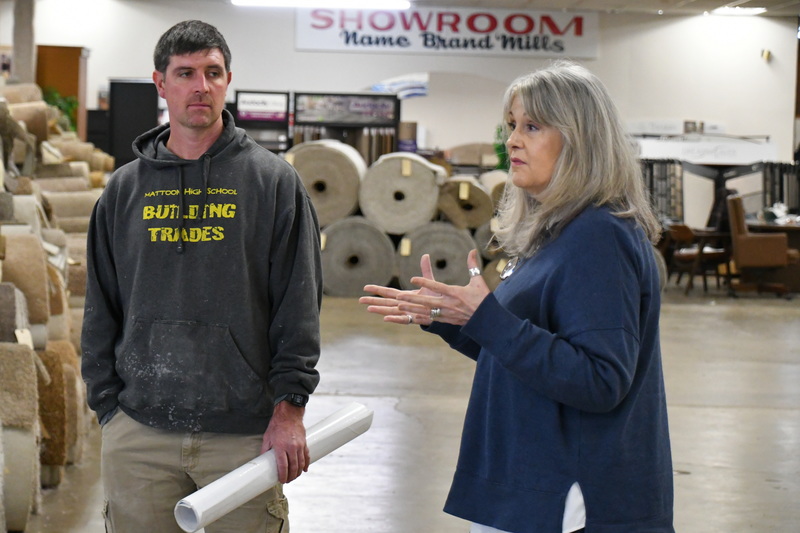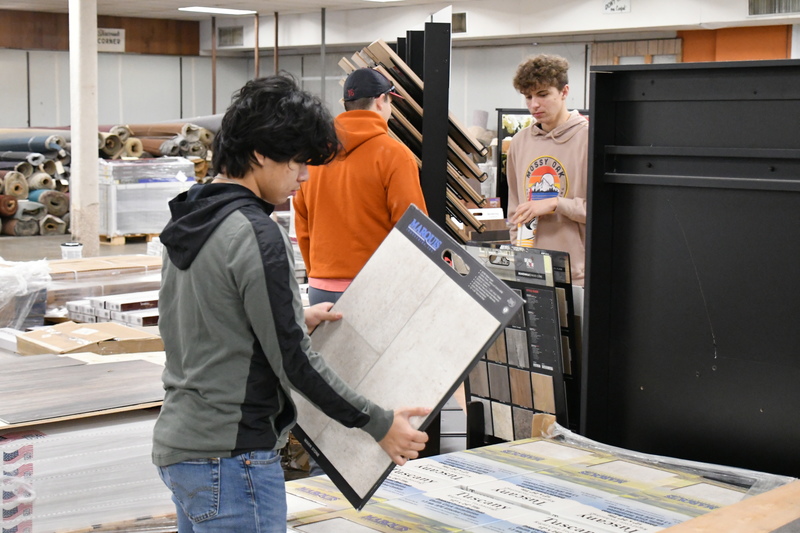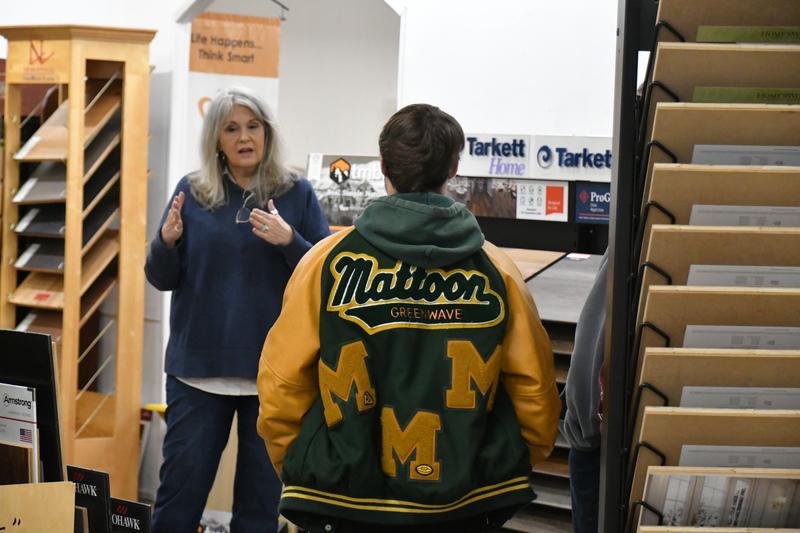 ---
1/10 Update:
After returning from Winter Break, students have been working on taping and mudding the seams in the drywall. Many rooms have completed all the taping and they are working on the second and third coats of mud this week. They have started sanding a few of the rooms, and they will hopefully be ready to spray knockdown and start priming in the next couple of weeks. By the end of this week, they hope to go and look at carpeting.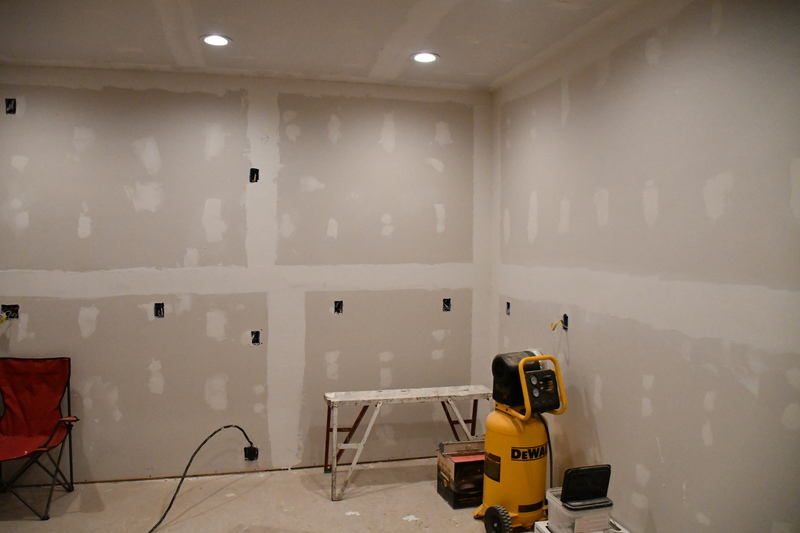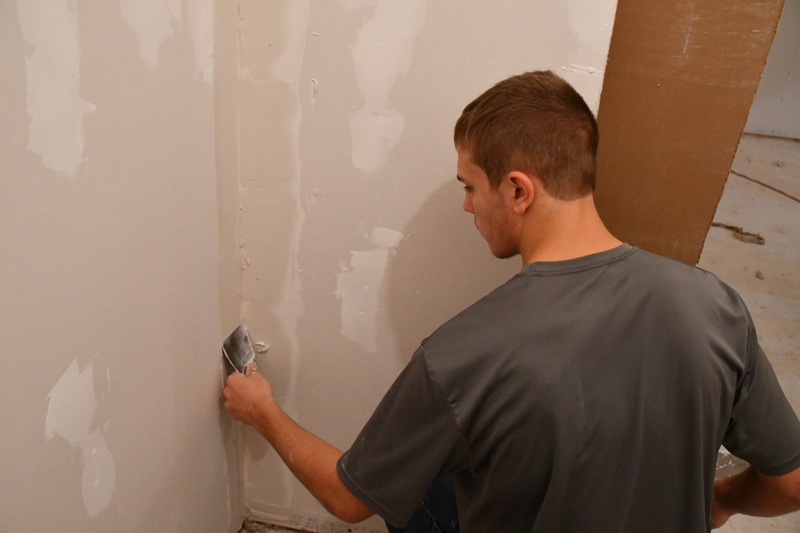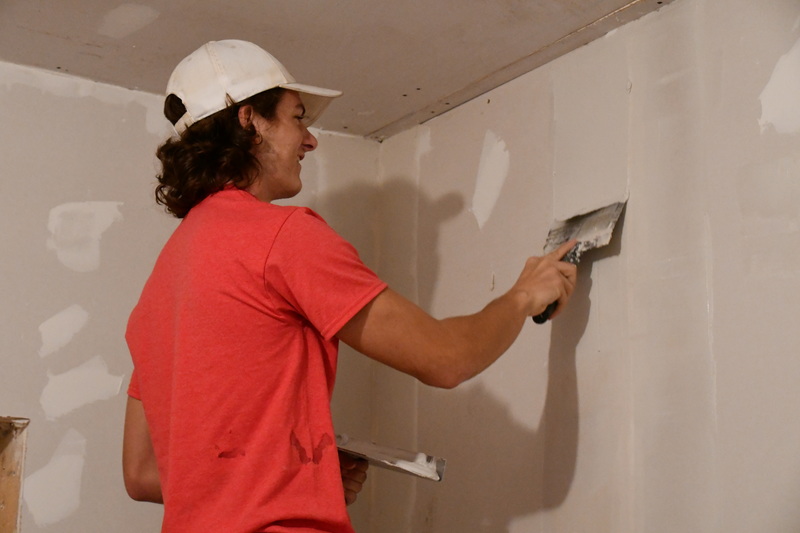 ---
12/19 Update:
This past week was another busy week of hanging drywall. The students finished the ceiling drywall in the house and hung around 60 sheets of drywall on the walls. The class also began the process of mudding and taping seams and mudding over screw holes. This week is finals week, so they will continue to do a little drywall, clean, and finish with exams.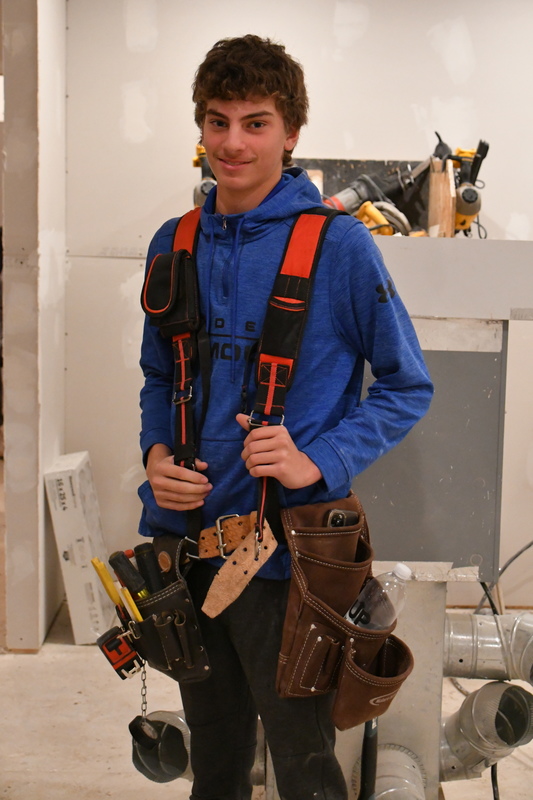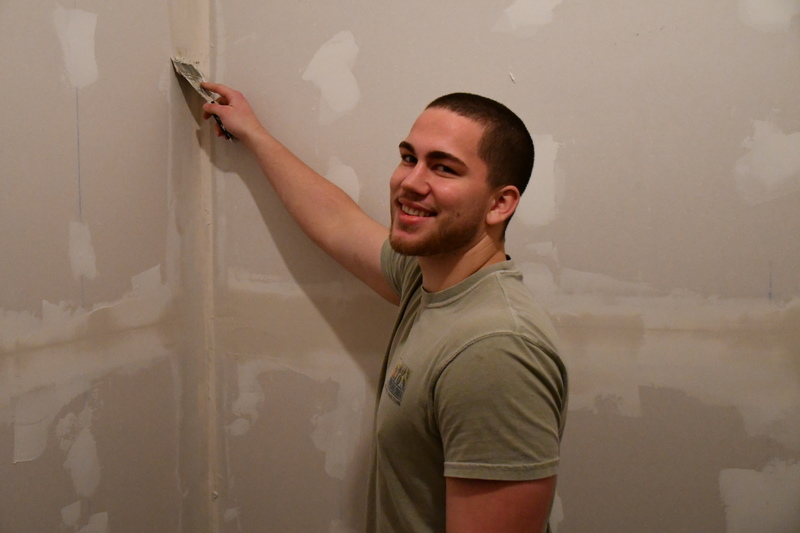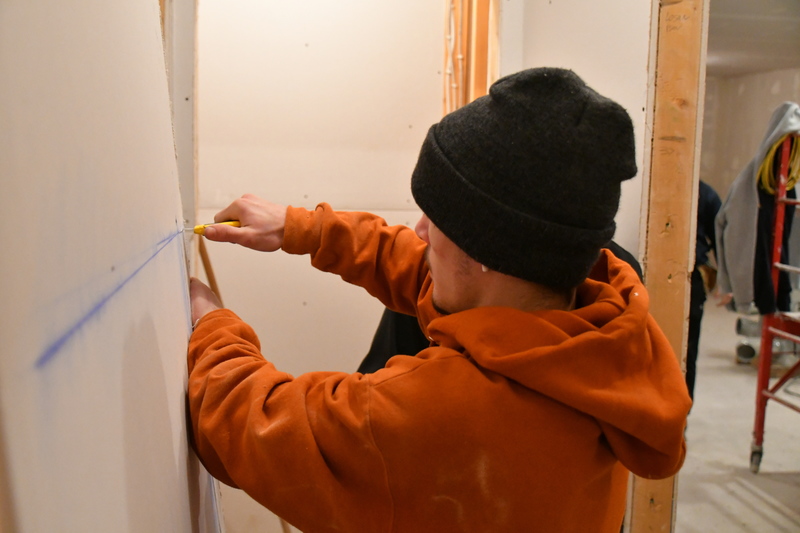 ---
12/12/22 Update:
Last week at the MHS Building Trades house, insulation was blown into the exterior walls. The students continued working on hanging drywall in their rooms and much of the ceiling drywall was hung. Shower/tub combos came in and are installed and the bulkhead was hung. This week, students will continue to work on hanging drywall, move into mudding screw holes, and begin taping the drywall joints. Below are photos of last weeks progress.