The library entrance at Williams has planted two giant paper trees to help create a reminder of how important it is for us to be thankful during the month of November. K-2 made leaves to go on the Thankful Mindset tree and students in grades 3-5 made leaves to go on the Leaves of Leadership tree. The leaves offer 100's of messages of either kindness, thankfulness, or examples of ways students are using the 7 Habits to improve their lives and the lives of others.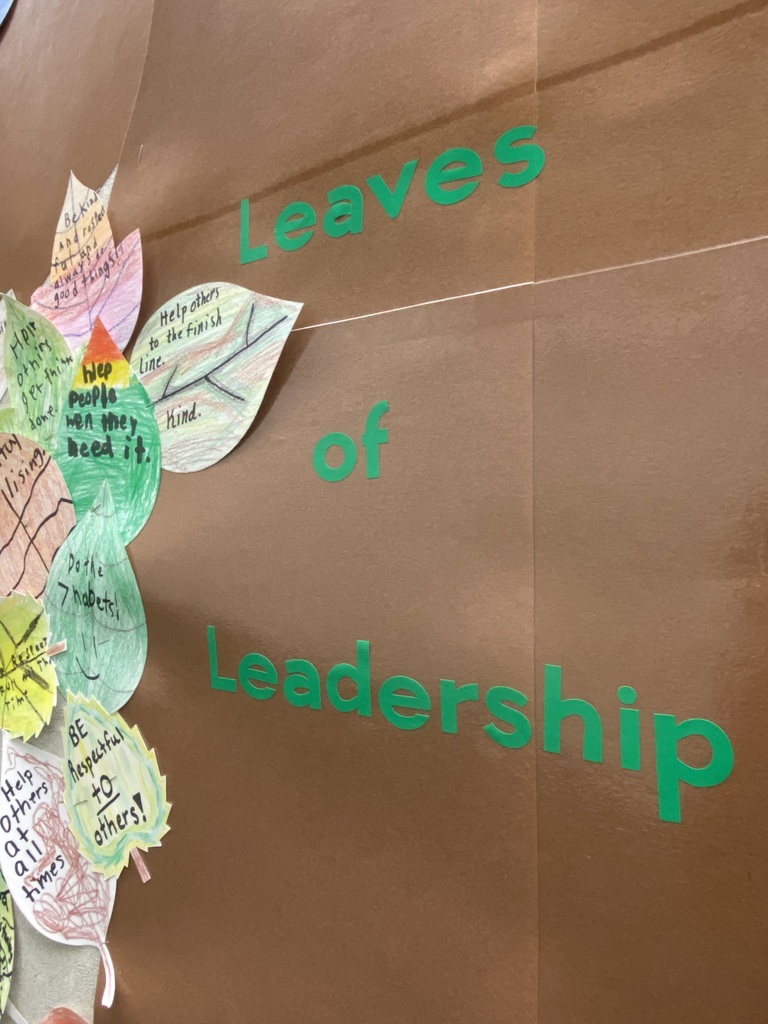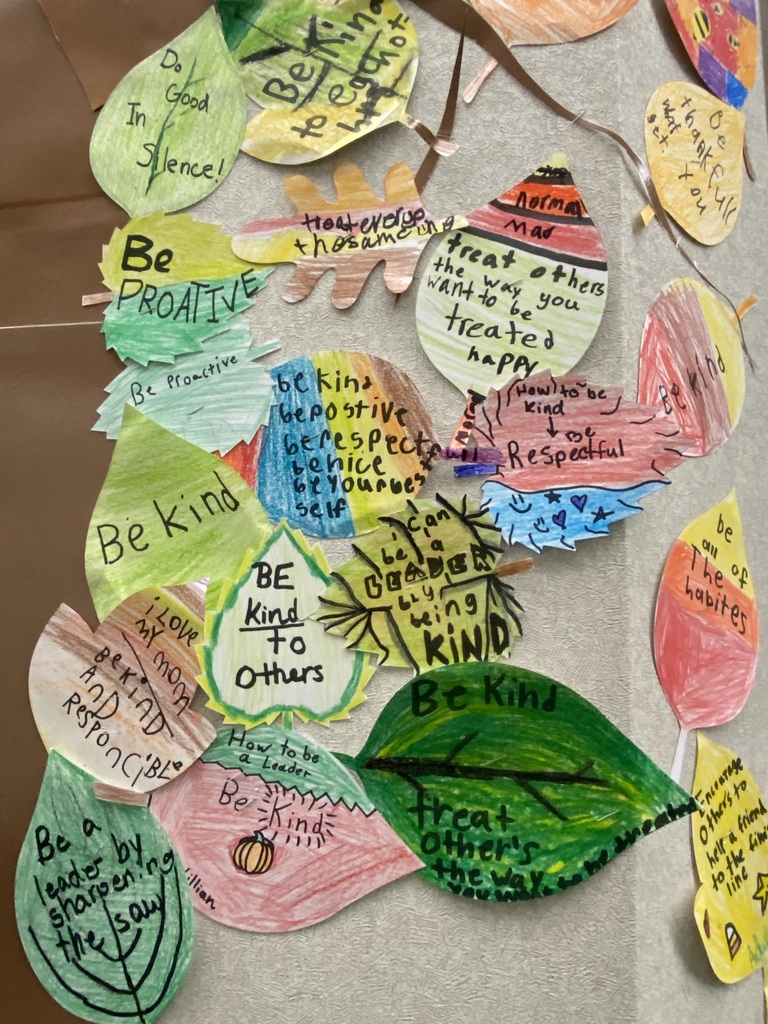 The 3rd grade classes at Williams have been learning about extreme weather. The students put their new knowledge to the test by building structures to withstand the different types of weather. The students loved working in teams to brainstorm, create, and test their structures. Our principals were very willing to come and bring the extreme weather!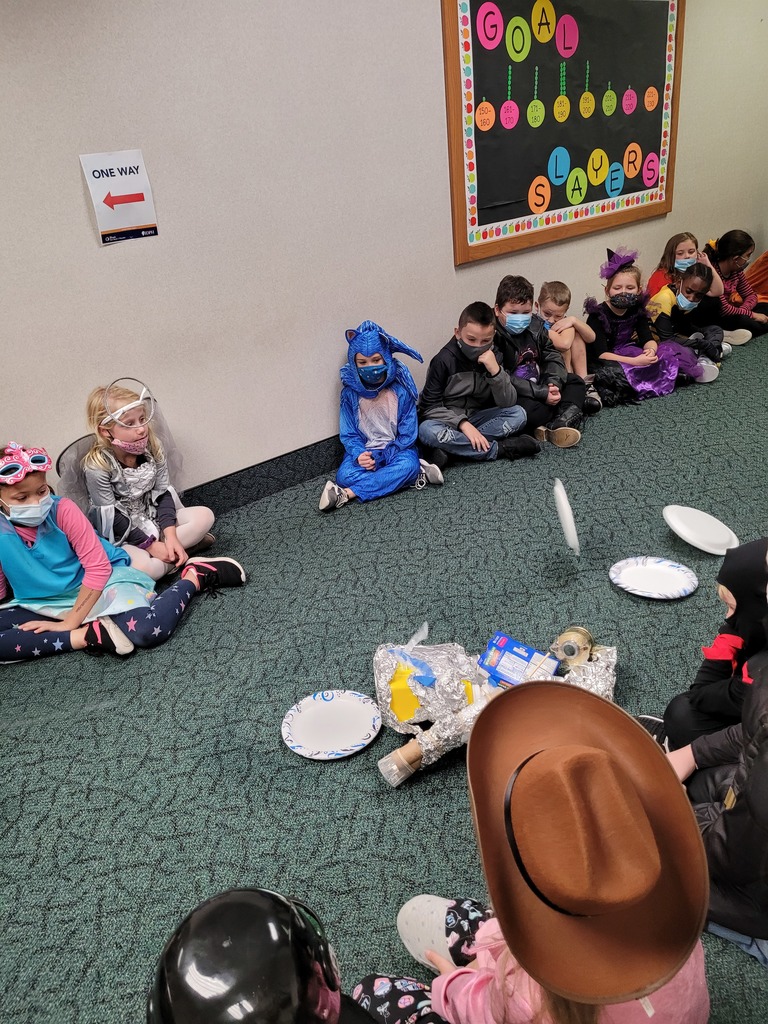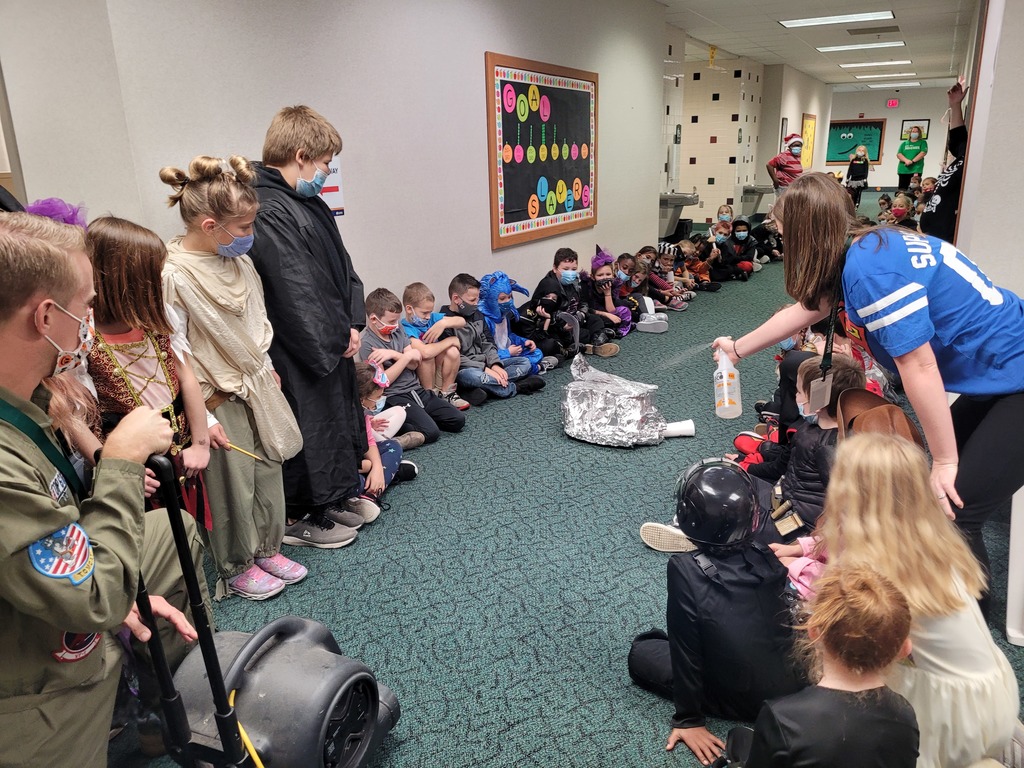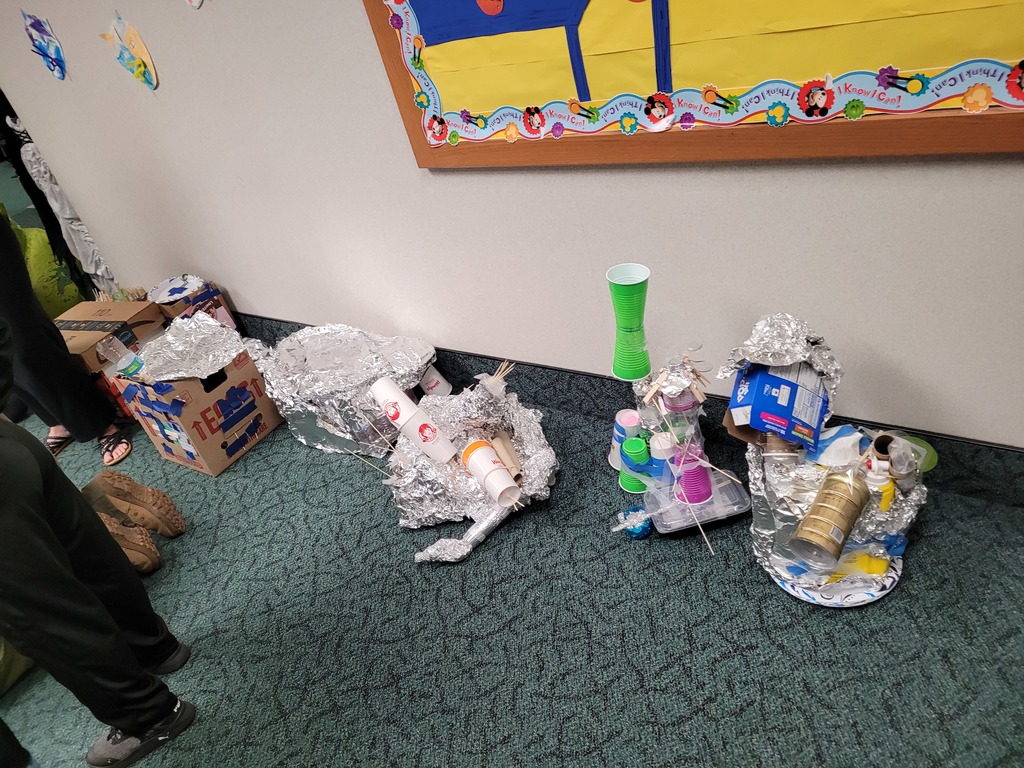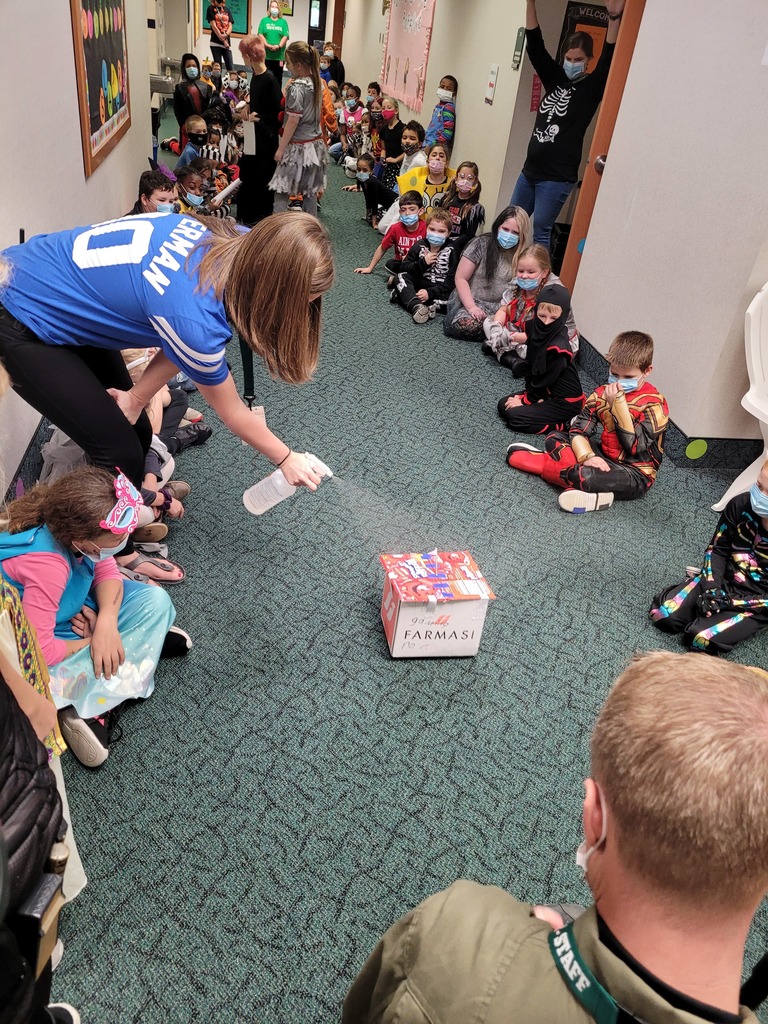 Our Williams Elementary Feature Teacher of the Week is 2nd grade teacher Kyla Baker. She began the year as Ms. Potter, but got married in the fall and is now officially Mrs. Baker. Kyla grew up in Neoga and attended EIU. She loves her class of 2nd graders and her favorite subject to teach so far is Math. We are very lucky to have Mrs. Baker as a new addition to our staff.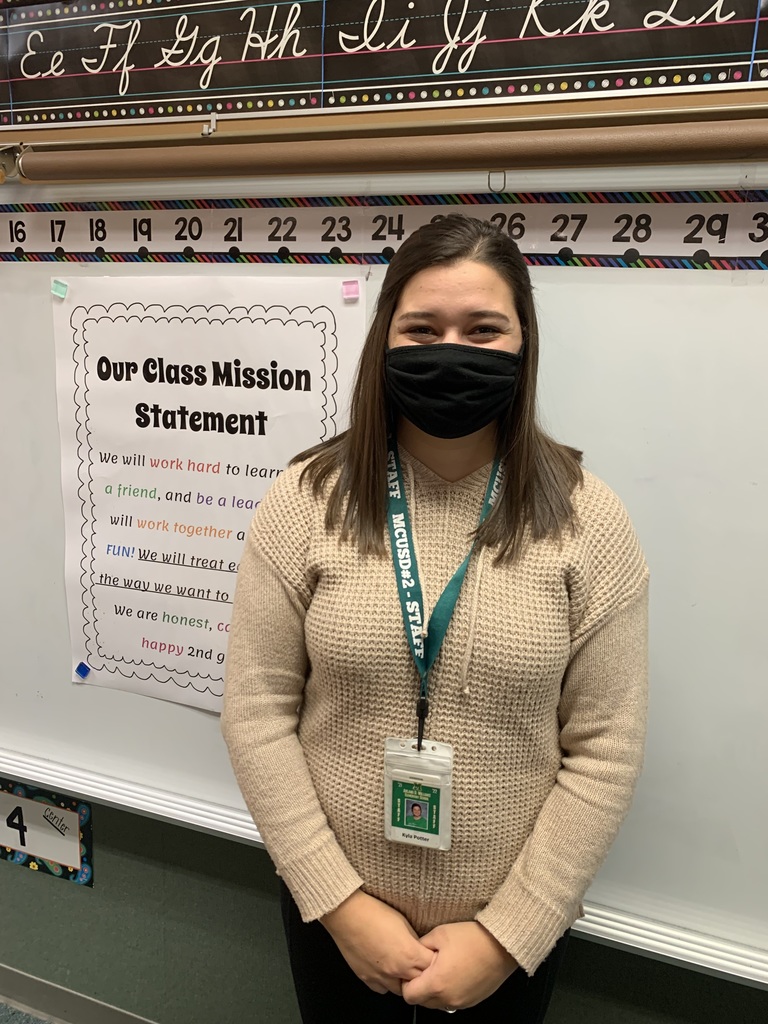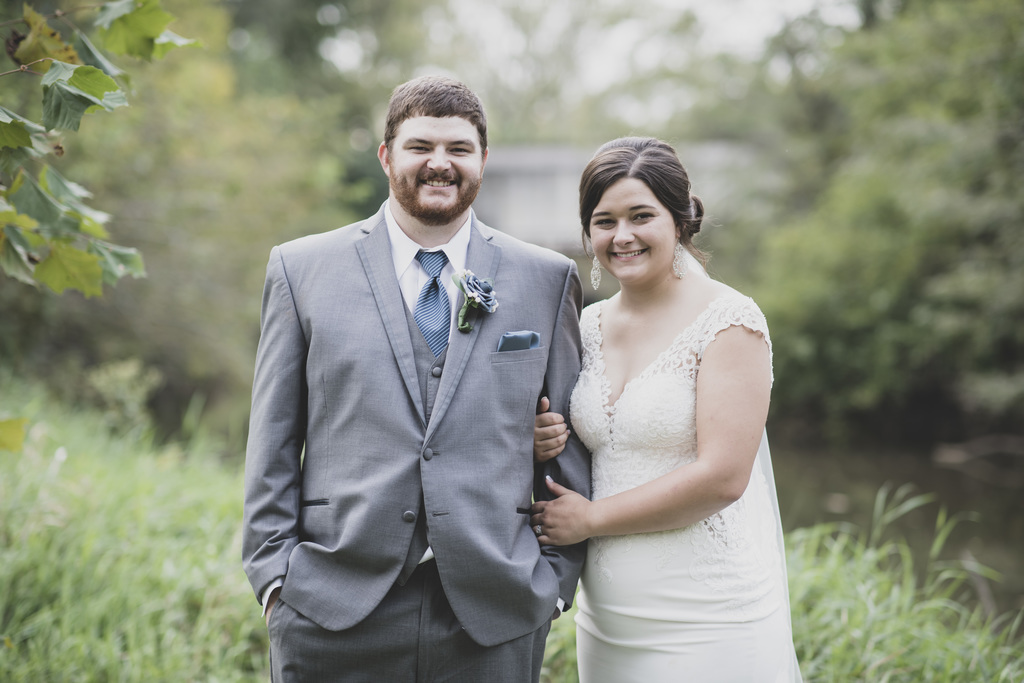 Williams Elementary will be holding a Thankfulness and Giving Day on Nov. 23rd in honor of Mr. Todd Morton, who is a supervisor at Williams. He is battling Cancer and the school is asking for students and staff to bring a dollar to be collected and donated to the Sarah Bush Regional Cancer Center. Please see the letter from our principals for details.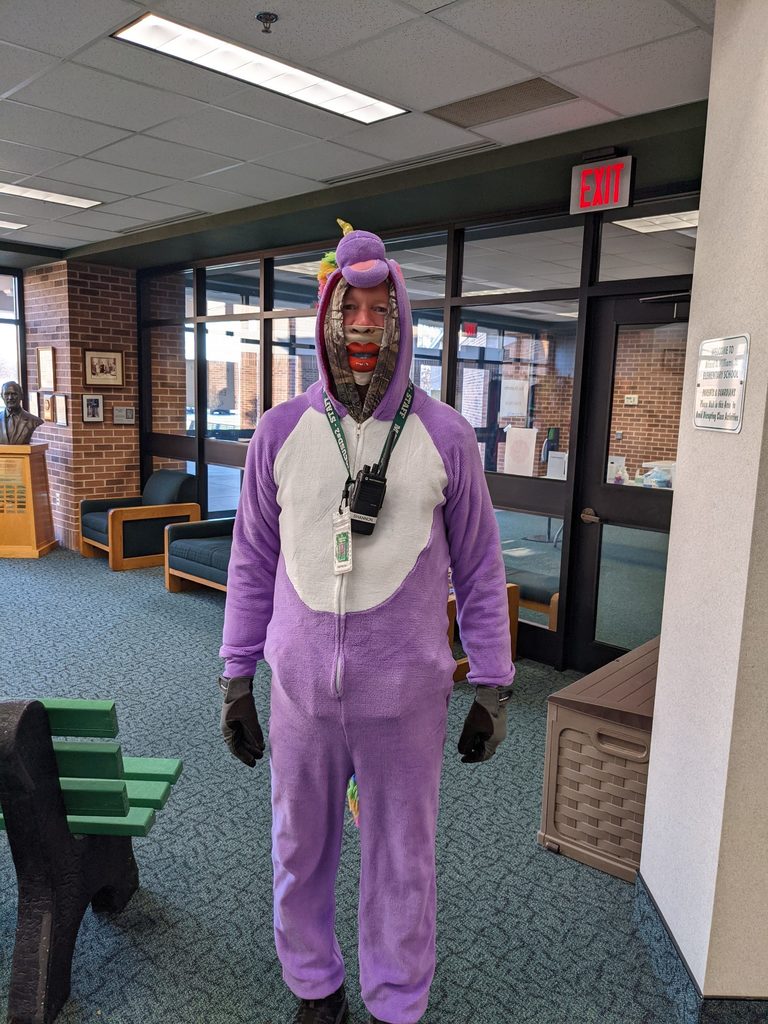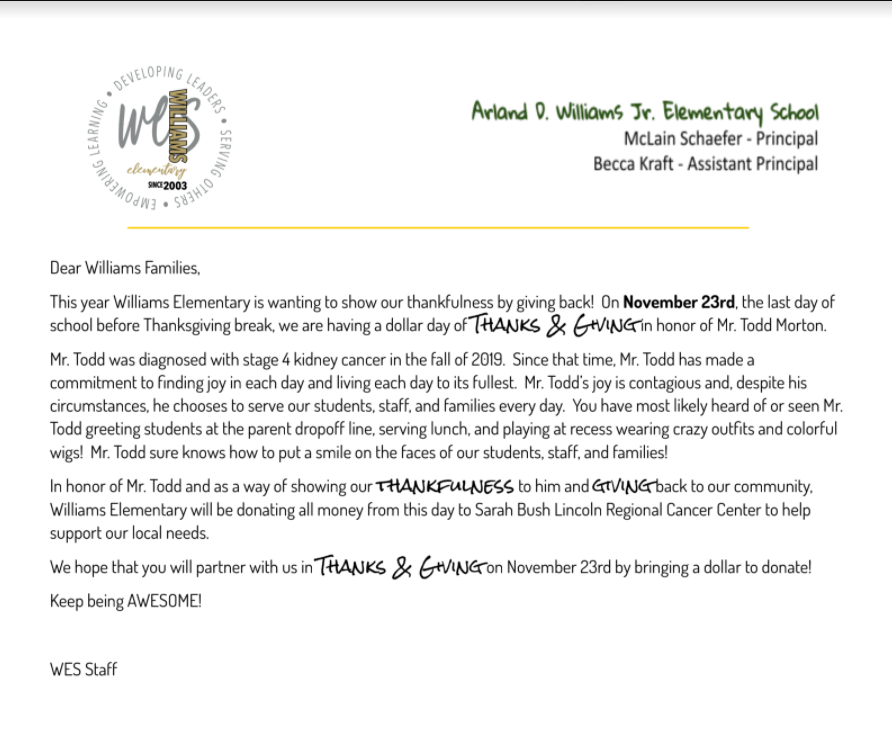 A Veterans Day assembly and parade were held @ Williams Elementary on 11/10/21. Please click on the following link to watch the event if you weren't able to see the livestream:
https://www.youtube.com/watch?v=daQBr28p0eA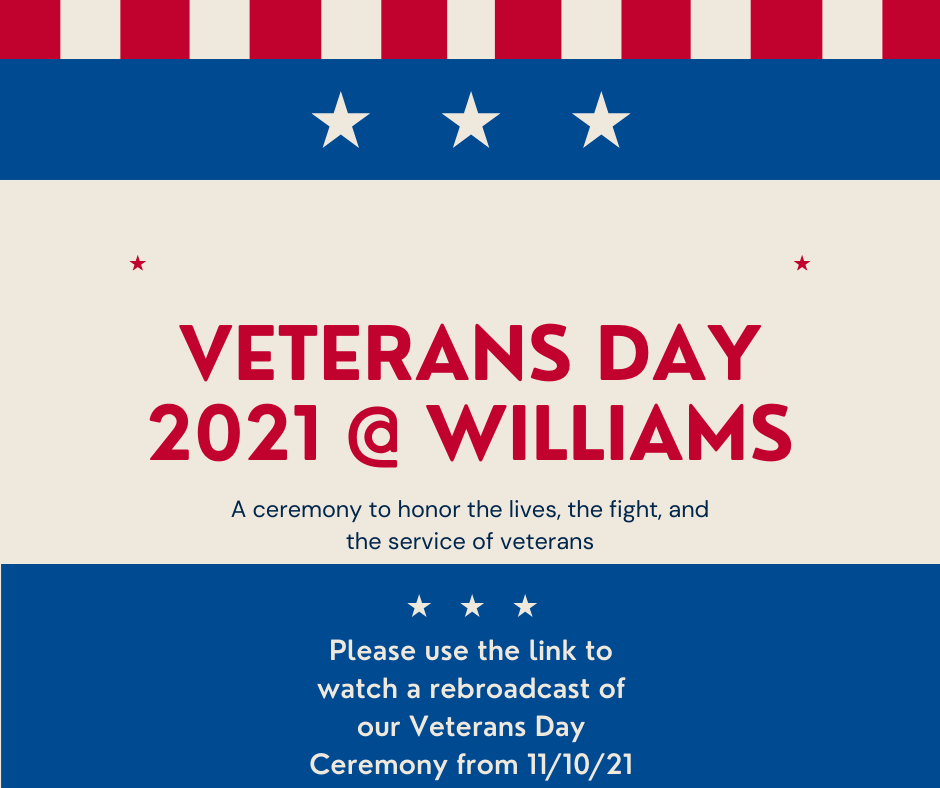 Please join us on our Williams Elementary Broadcast Youtube Channel for a special live streamed ceremony featuring a guest speaker, patriotic songs, and a parade of local Veterans on Wed. Nov. 10th @ 9am. Here is the link to our youtube channel:
https://www.youtube.com/channel/UCtKj_ecA8hxjaINaBEPfNaw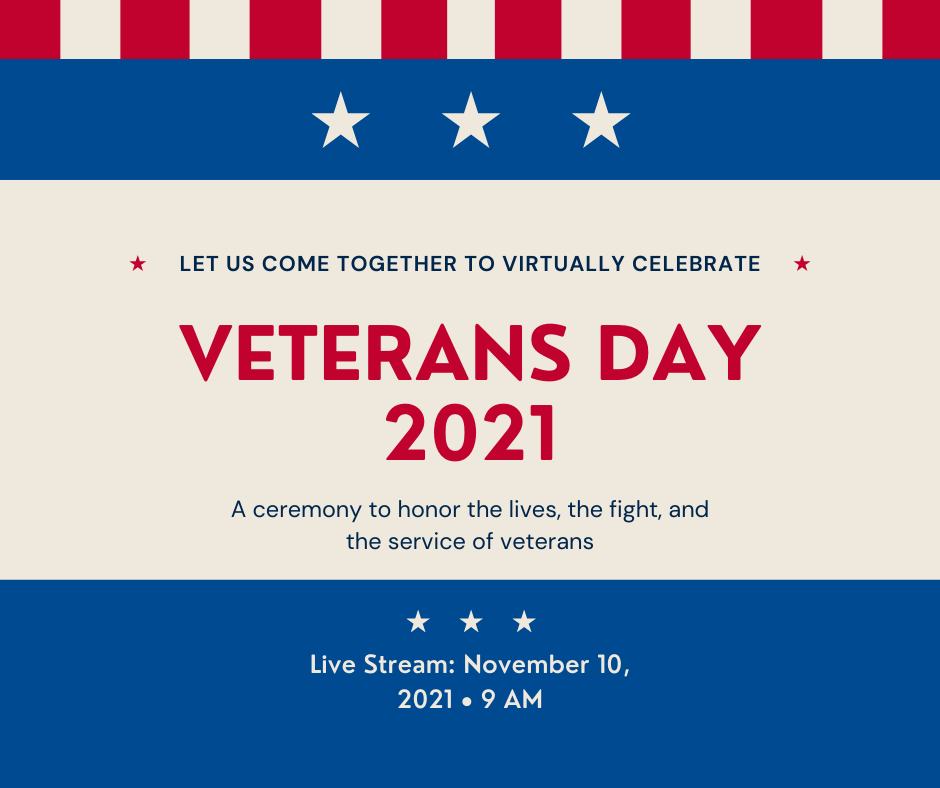 Williams Elementary Absentee/Retake Picture Day is: Monday, November 15. Wagner Portrait Group will be at school to photograph any students who were absent on the initial picture day or any student that needs his/her picture retaken. If you are having a picture taken as a RETAKE, please make sure your student returns their package in its entirety, including the package insert sheet, to the photographer on retake day. (Feel free to attach a note to describe what you'd like us to do differently.)Absentee students may pre-order using the following link and code:
https://bit.ly/3D0Ipzw
code: 5G3V5V9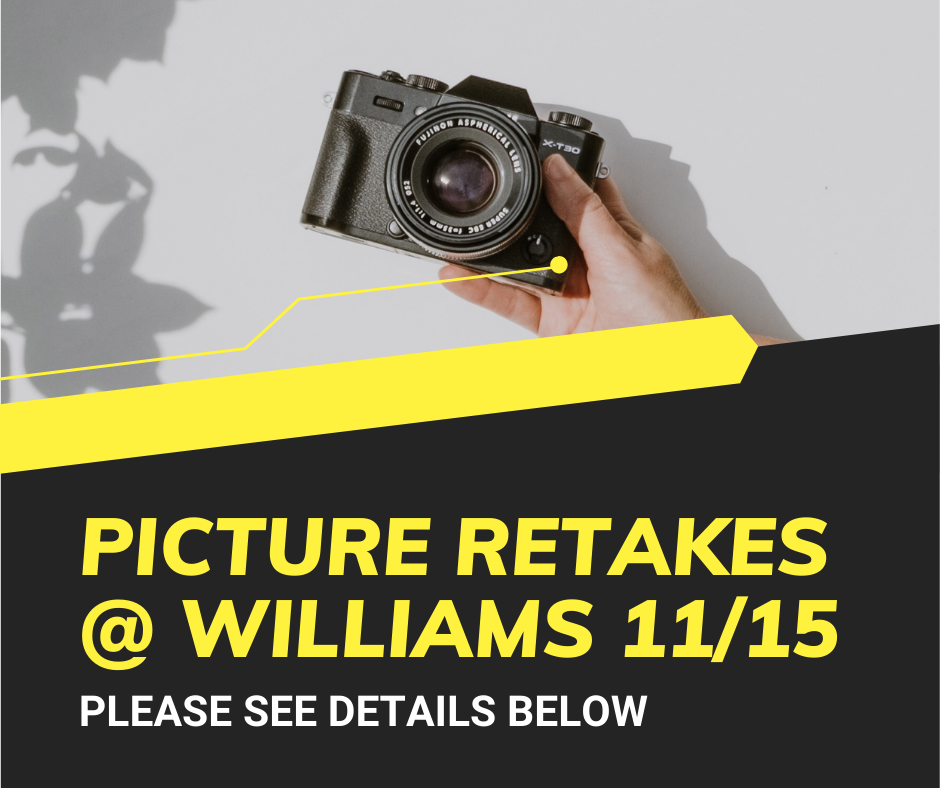 November Breakfast and Lunch Menu - You can also find the breakfast and lunch menu for each day under Dining in the app/website Menu.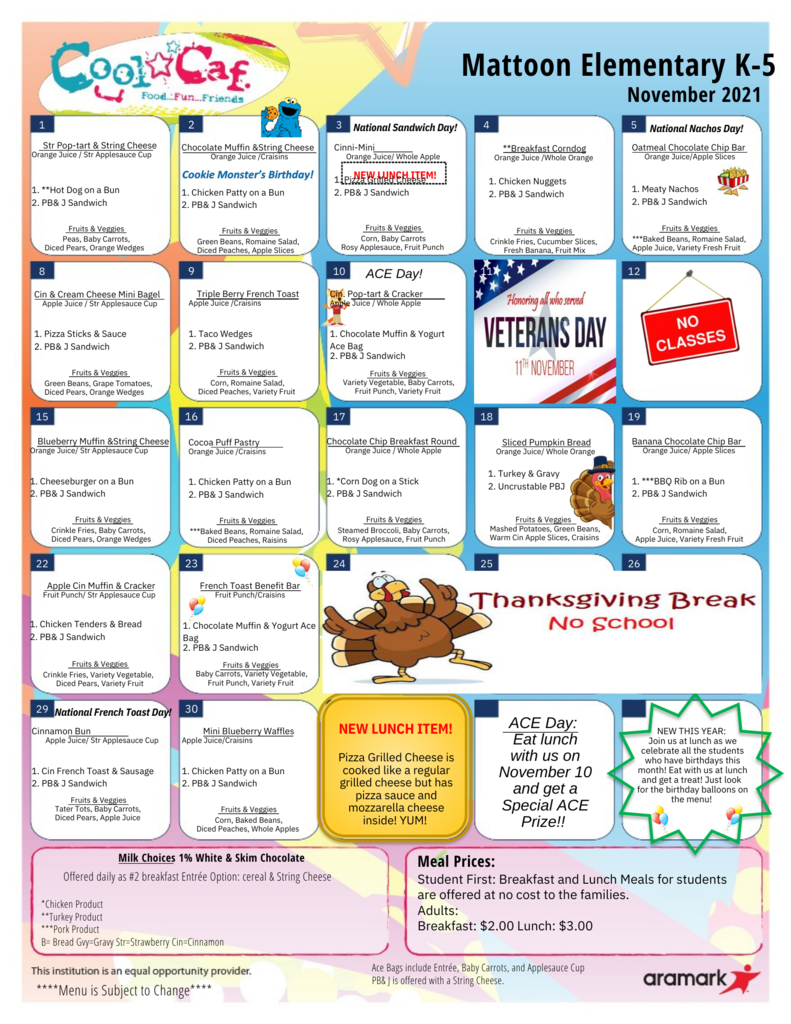 Students, Teachers, and Staff dressed up for Fall Party Day at Williams. Parties, games, laughter, and music filled the rooms and hallways with a lot of extra FUN !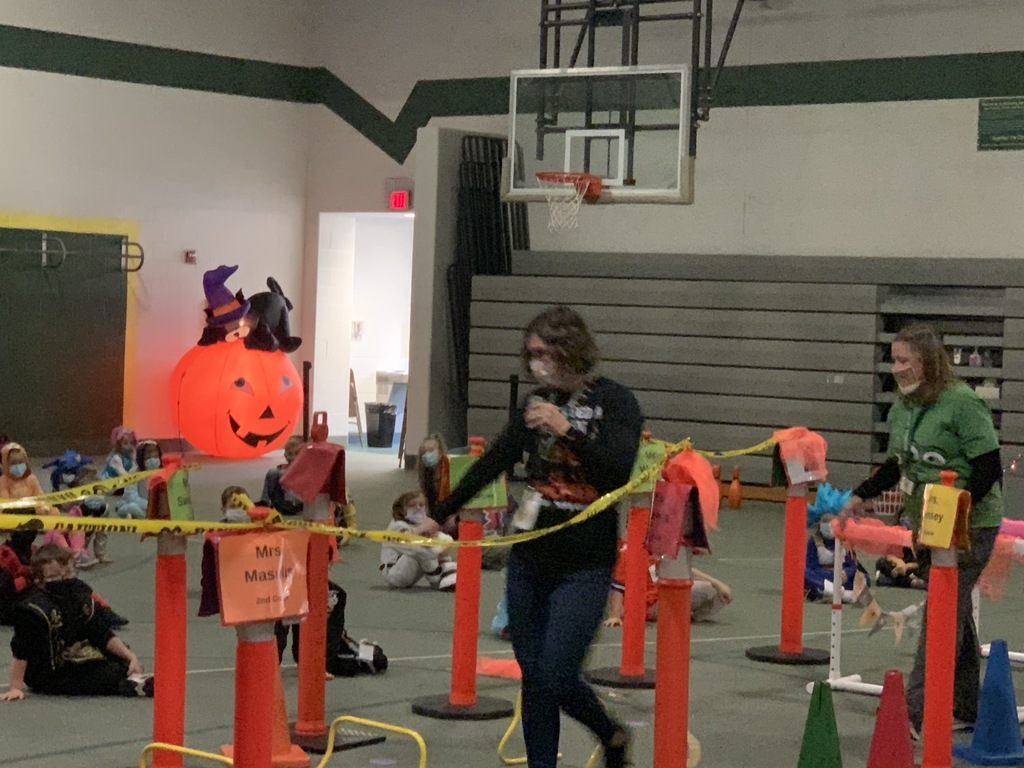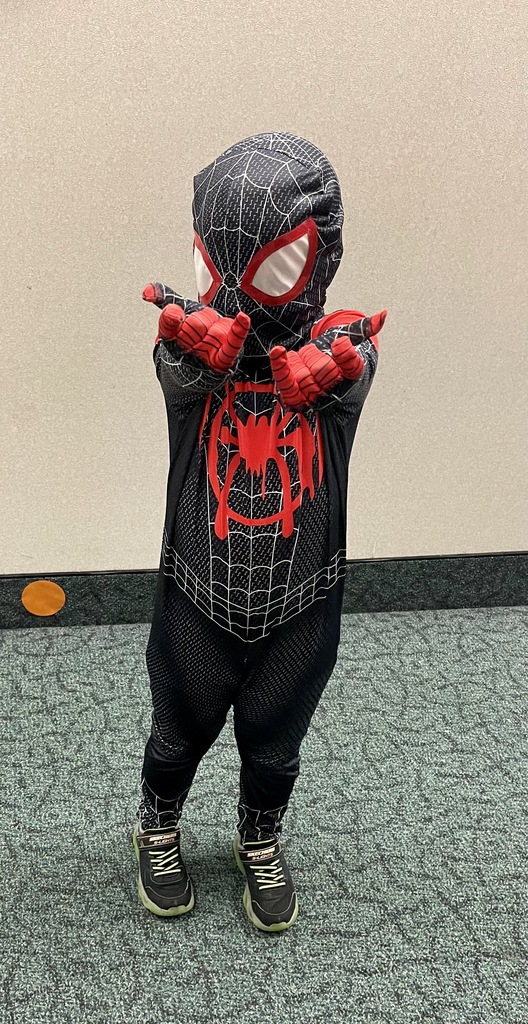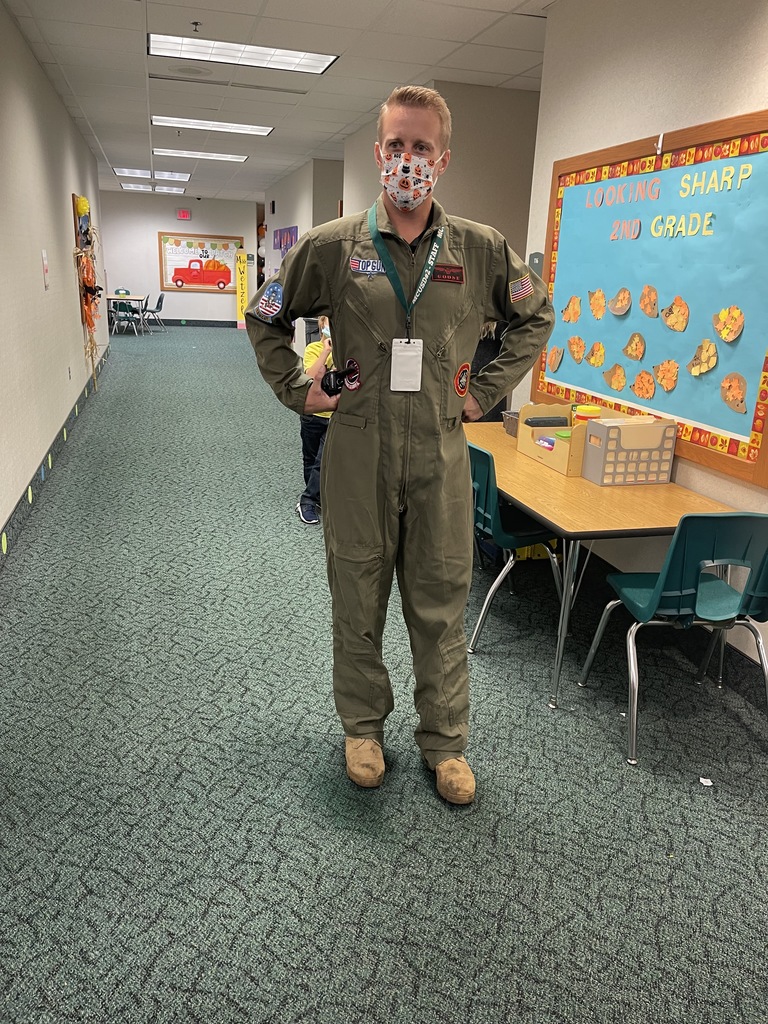 Williams Elementary students,families,teachers,and staff recently enjoyed a Fall Flannel Family Night. Students were able to participate in games,hayrides,train rides, a fun photo booth, book fair,and more. Custodian Jack Greene was the train engineer for the event and fellow custodian Zach Huddleston was the driver for the hayride.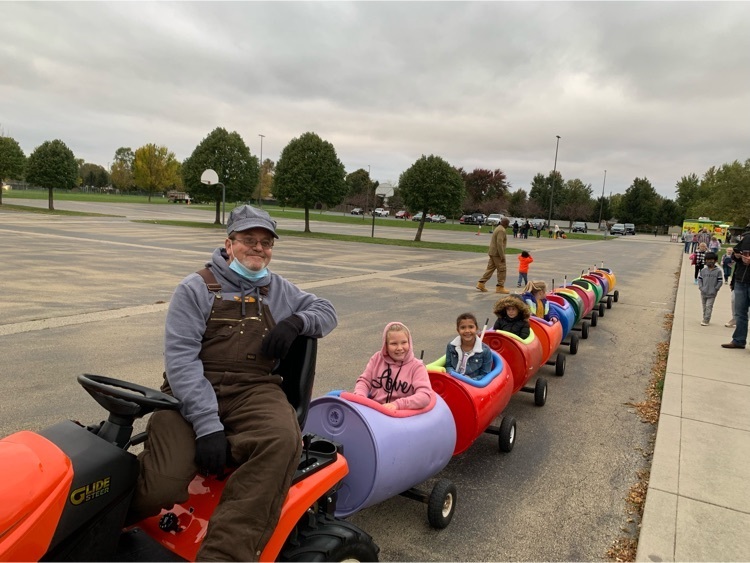 Our Williams Elementary Feature Teacher of the Week is 4th grade teacher Taylor Zaccarelli. She is in her first year of teaching at Williams. She has wanted to be a teacher since she was a child thanks to the influence of some great teachers in her family. She lives in Charleston with her fiancé Dylan, their son Bentley, and their dogs Blue and Max. Mrs. Z.'s favorite subject is Reading and she hopes to be a principal someday. She was born in Pennsylvania and is a huge Philadelphia Eagles fan. She is a former powerlifter that has benched over 200lbs. We are very fortunate to have this fun, energetic teacher on our staff.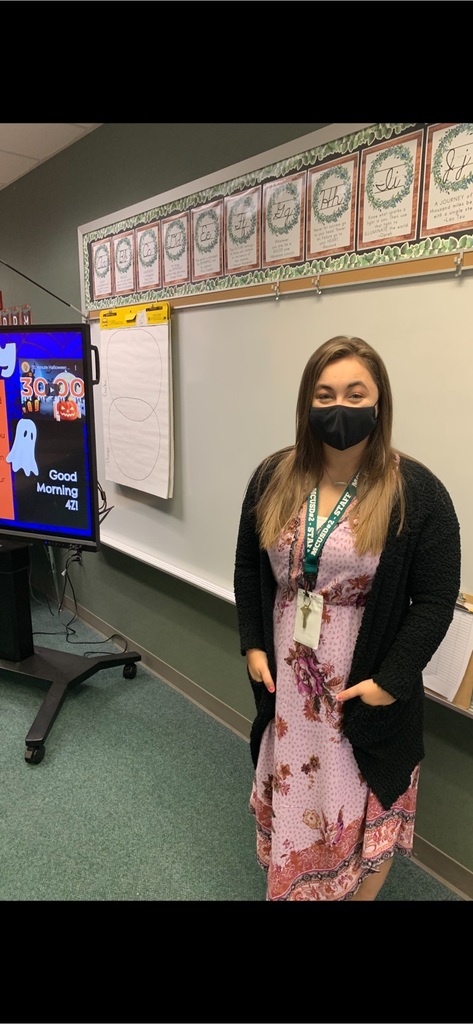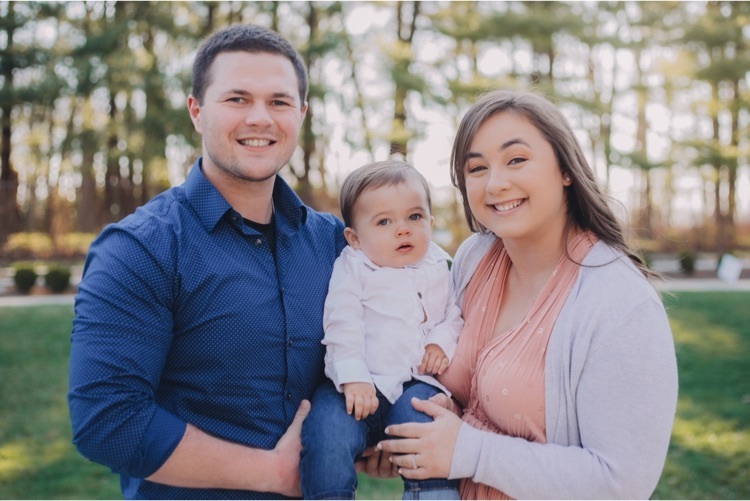 We would like to invite ALL Williams Students and their families to join us for our Flannel Family Fun Night from 5:30-7:00pm on Thursday, Oct. 21st on our Back Lot. We will have free hot dogs,chips, and drinks. All activities will be free as well, including: Hay rides, tattoos, barrel rides (K-2 ages only), games, and a fun family photo booth. We can't wait to see you there!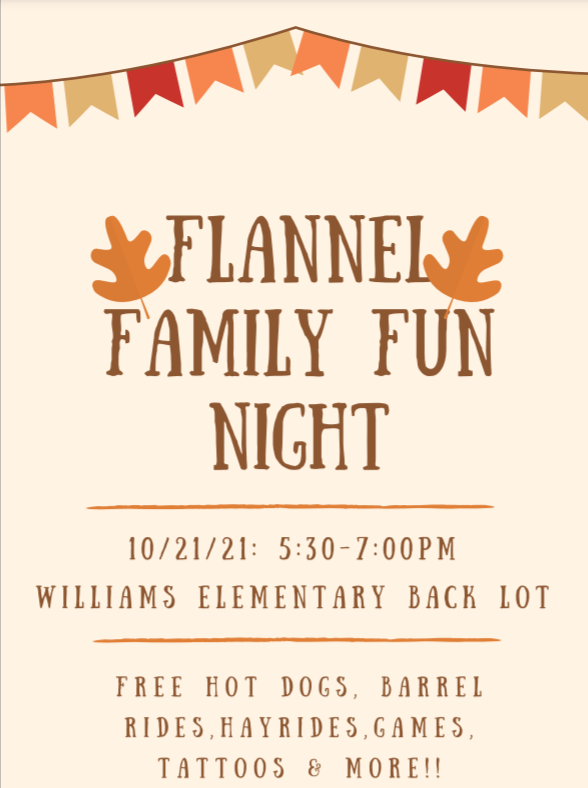 Check out all of the exciting and spooky opportunities at Douglas-Hart Nature Center in October. Please go to:
www.dnature.org
for more more detailed date & time information.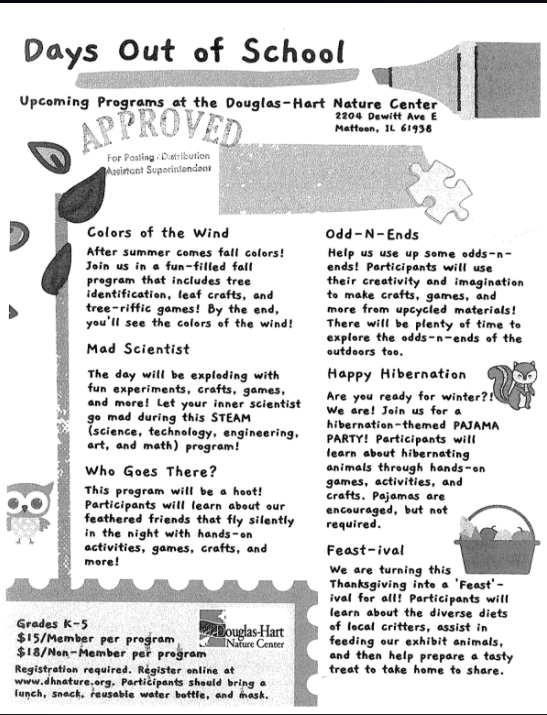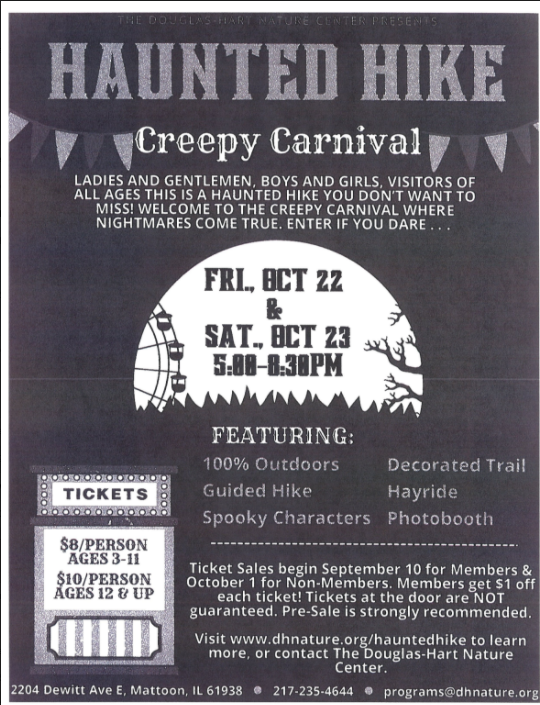 Our Feature Teacher of the Week at Williams Elementary is Ms. Cerys Boston , who teaches 5th Grade. She is new to the district, but she arrived with some very unique experience. She did half of her student teaching experience in Ireland. She volunteers at Lincoln Log Cabin in her spare time and she is also a Youth Program Coordinator there for their summer day camp for kids age 8-12. She became a teacher because she had many excellent teachers that made learning fun for her when she was a student. Her favorite thing about Williams so far is the wide range of supports available to teachers and students and she has also been impressed with the way the schools are so tightly connected to the community.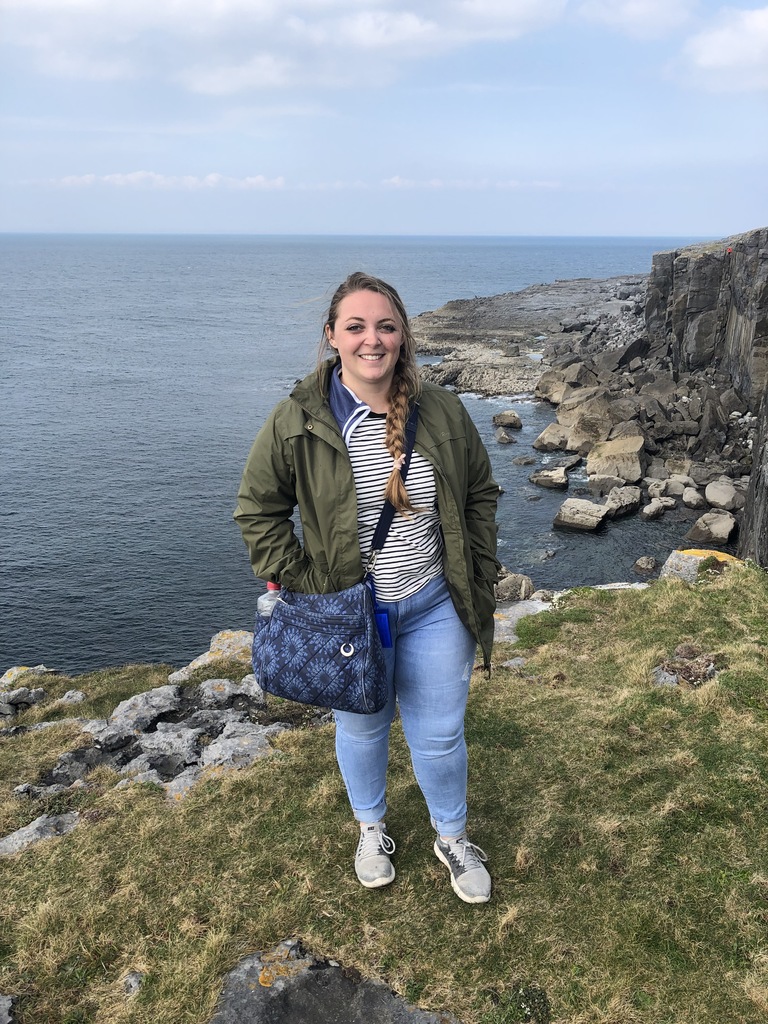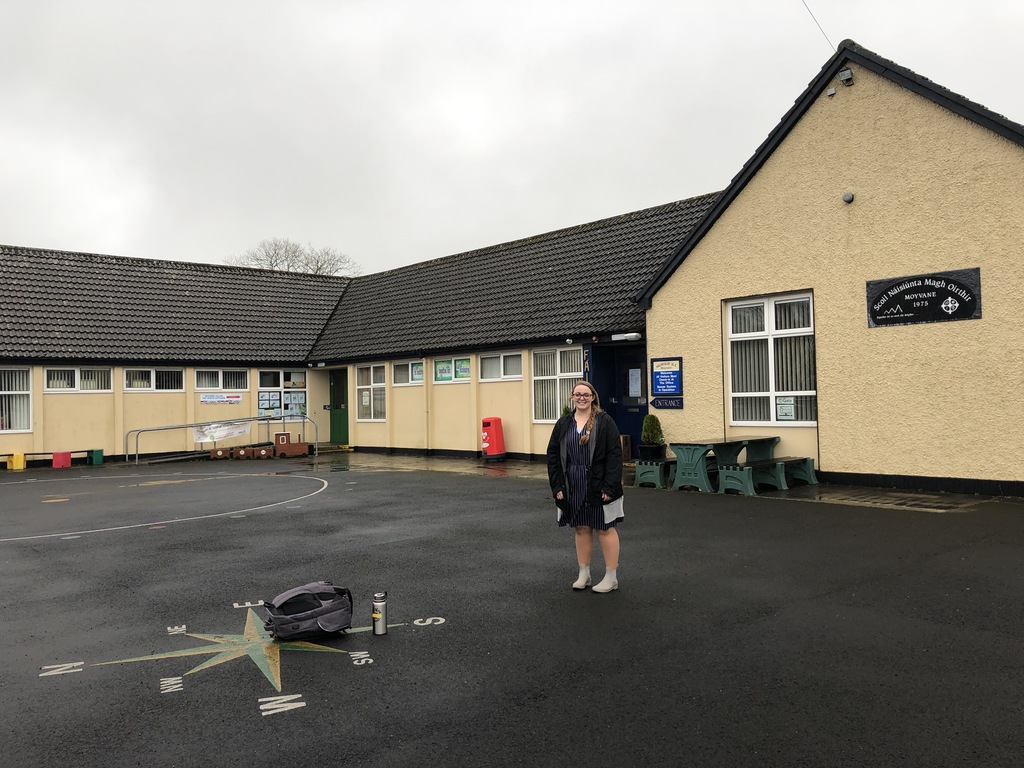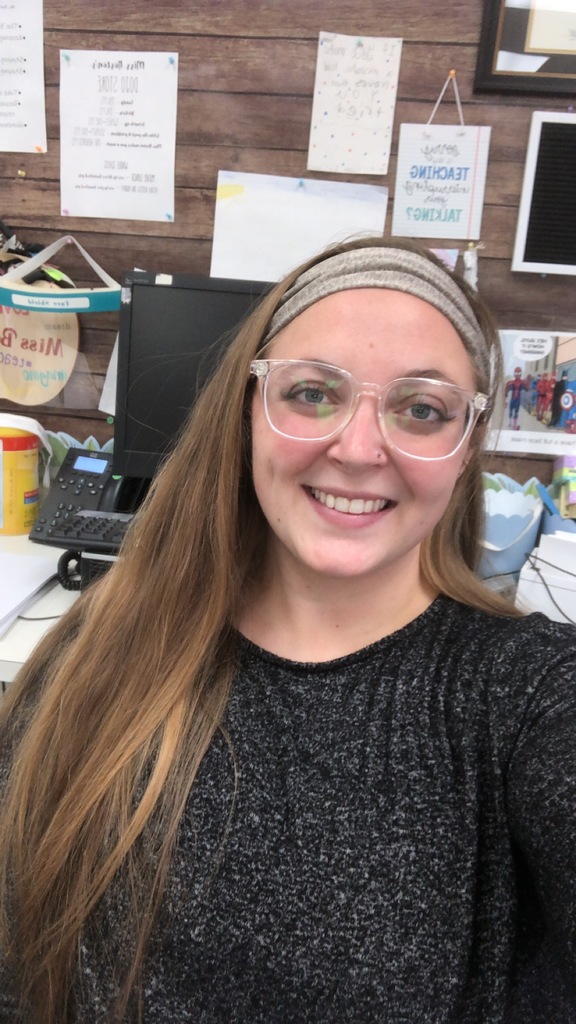 Mr. Todd Morton, Head Supervisor at Williams dresses up in a unique costume every Friday to help entertain students and to spread positivity throughout the school. We are so lucky to have Mr.Todd on our staff, along with the rest of our awesome team of supervisors!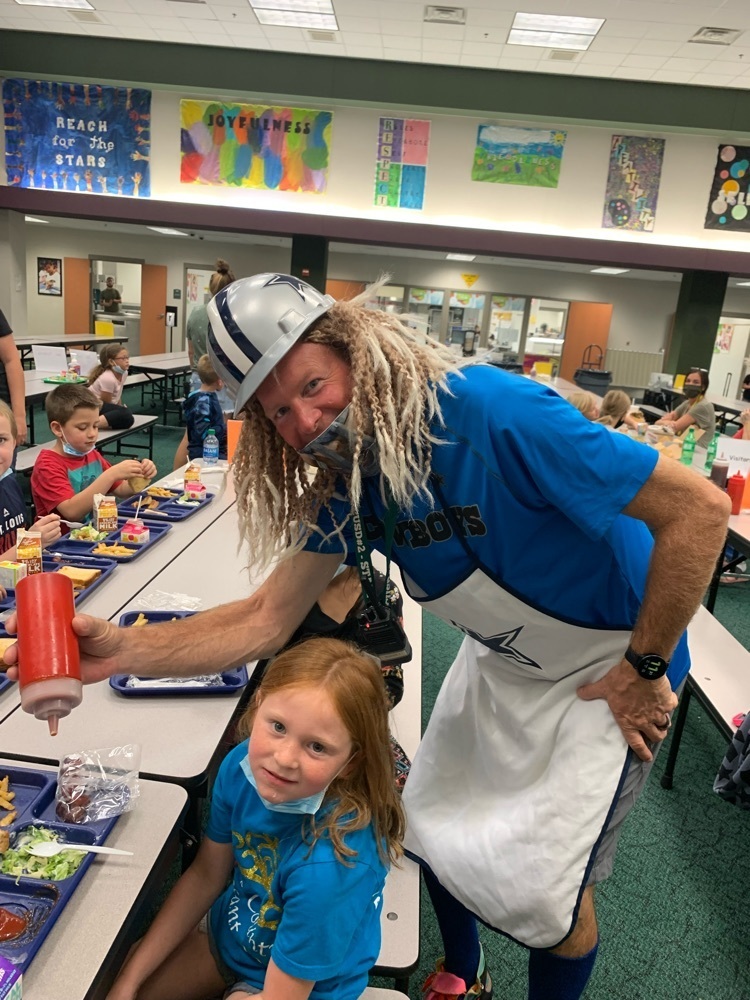 October Elementary Breakfast and Lunch Menu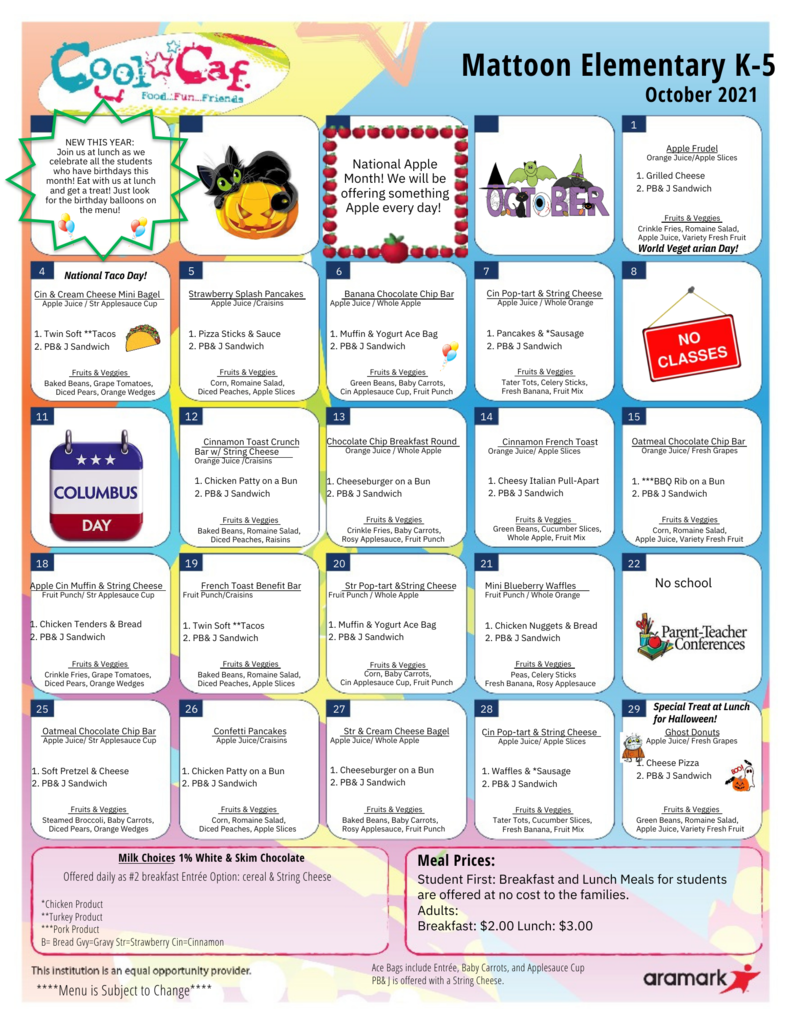 Domino's Pizza PTO fundraiser for Williams Elementary is on Thur. Sept. 30th from 4-8pm. 15% of all orders will be donated to the PTO. We would like to thank Domino's for continuing to be an excellent community partner with our schools.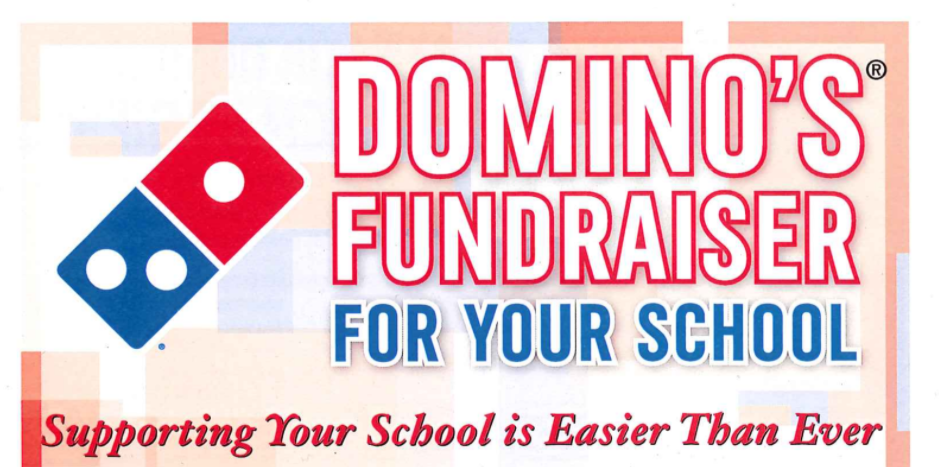 Various staff members from Williams created a float for the homecoming parade recently. Several of them marched in the parade alongside the float. Students could be heard up and down the parade route yelling enthusiastic greetings and words of support for their teachers, administrators, and other staff members who were marching.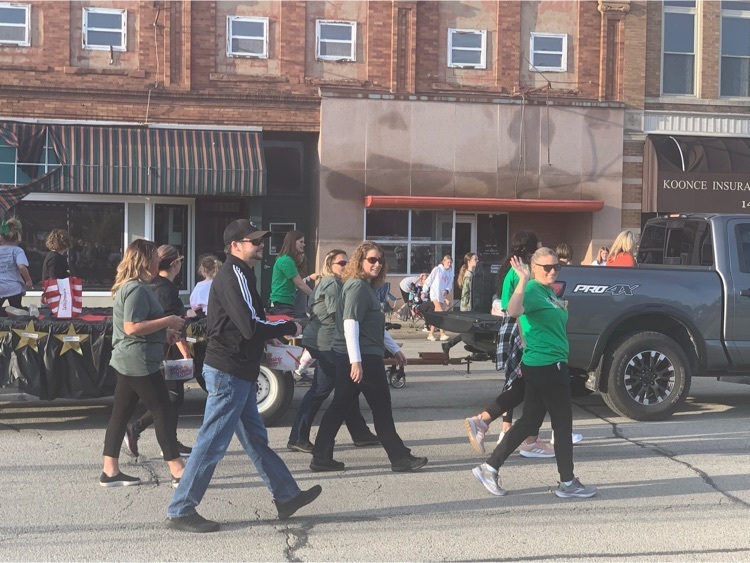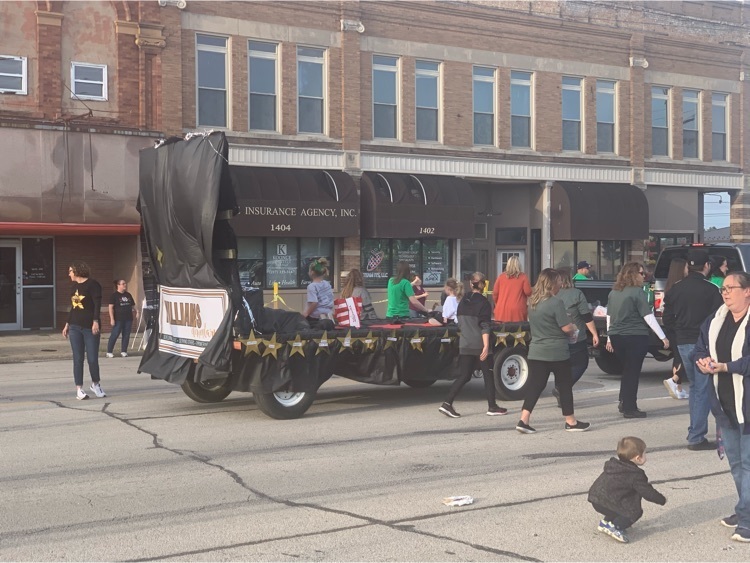 Students in Kelly Keller's Deaf and Hard Hearing classroom recently worked on a collaborative project to help teach their preschool students about the letter D. The older students researched and wrote out recipes for making doughnuts. The younger kids were involved in mixing the ingredients and shaking bags of cinnamon and sugar. The final activity included a "Cooking with Kelly" mock TV show. The students participated in this as well and then all were able to enjoy some delicious doughnuts.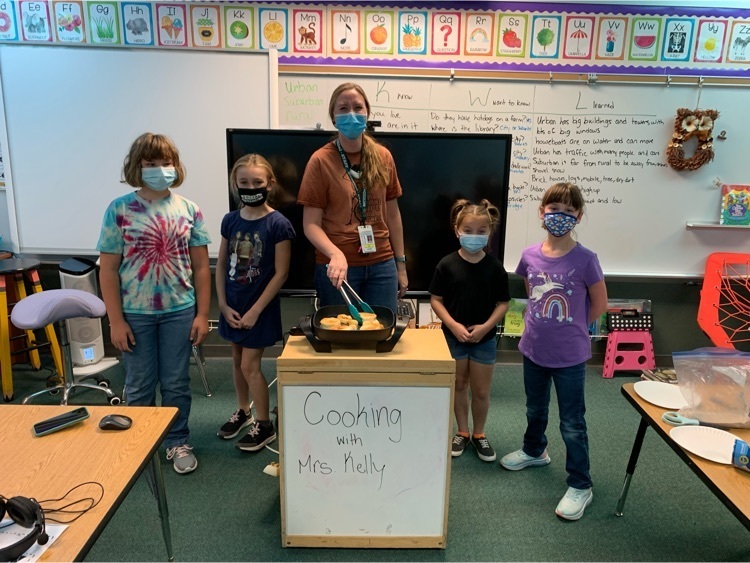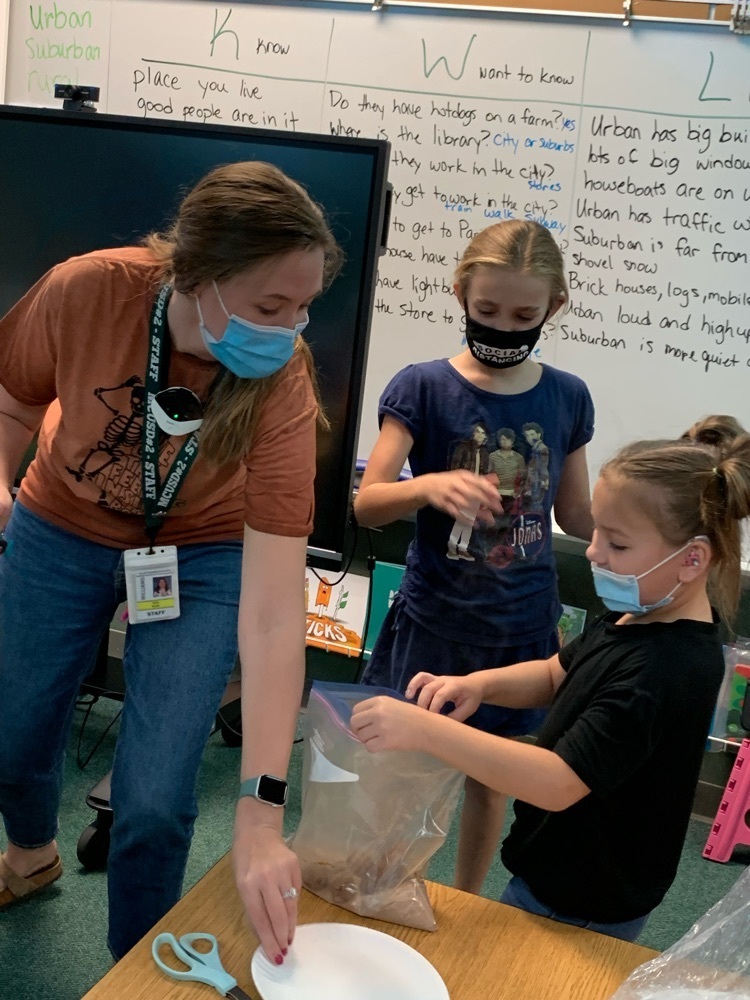 Williams 4th Grader Natalie Angell recently won the Midwest Junior Super Series drag race competition in Sikeston, Missouri. She has been racing since the age of 6. Her dad, Jeremiah Angell has also taught her how to do maintenance on her car, including how to work on the brakes. Natalie's race car is called the Feisty Mouse 2.0 and she wants to be a professional drag racer like her idol, Erica Enders. Her friends and teachers at Williams are all very proud of her for setting such high goals for herself and for working so hard to be one of the best in her sport.