The Kindness Club at Williams Elementary recently set up and ran a Hot Chocolate Bar for teachers throughout the school. The kids even made classroom deliveries! Big shout out to all the kids for their sweetness, hard work, and leadership.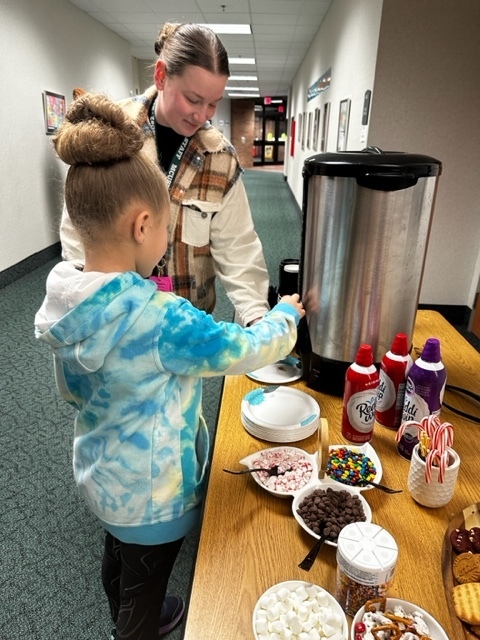 Mrs. Grabiec's 3rd Grade class at Williams Elementary recently enjoyed a pizza party! Her class set a goal at the beginning of the year to earn 20 compliments for high level behavior during specials, at lunch, recess, and more. They met their goal and had such a slice day! 😂🍕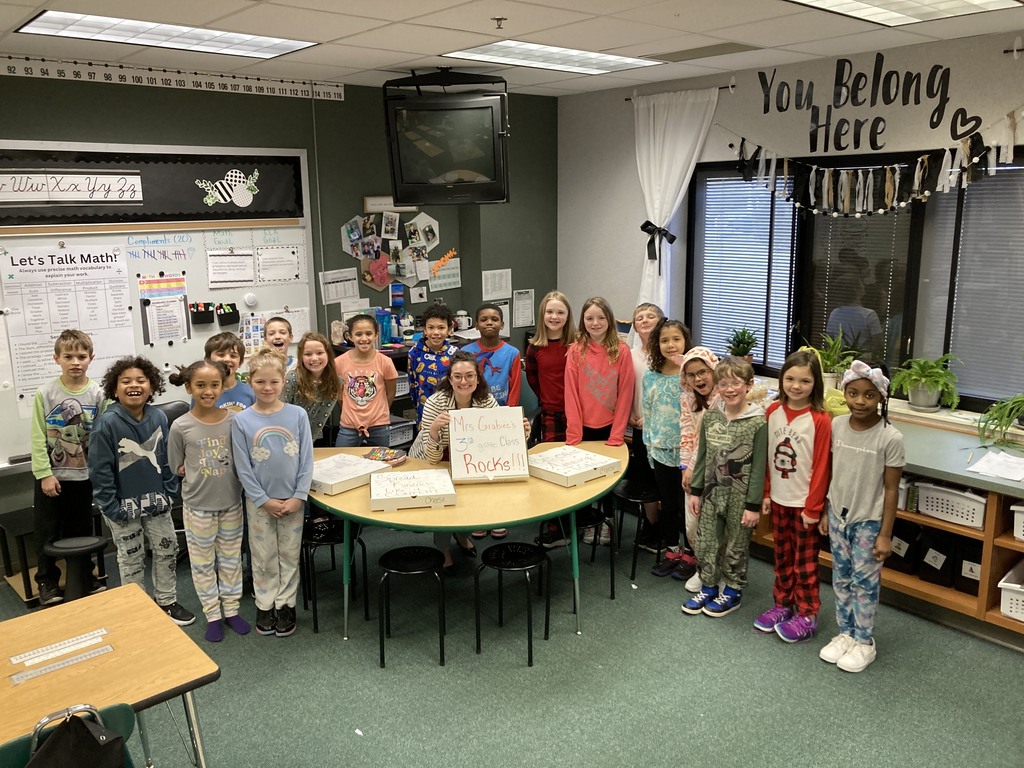 A reminder that Mattoon CUSD #2 will be closed tomorrow in observance of Martin Luther King Jr. Day.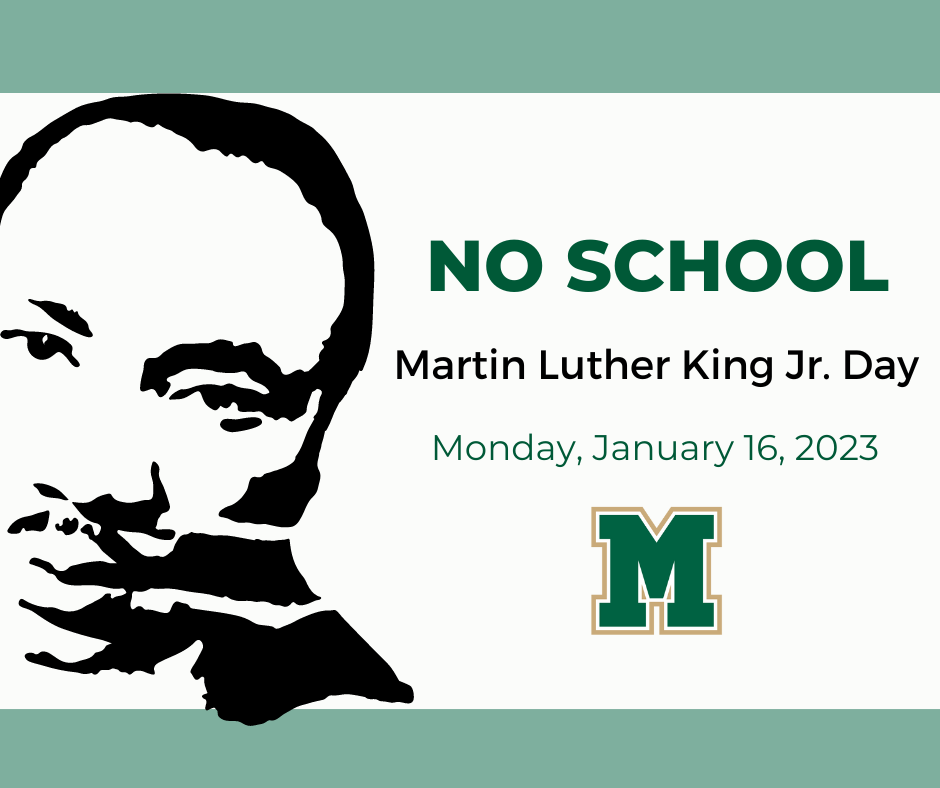 Here are a few photos from Arland D. Williams Jr. Day at Williams Elementary today. Students are shown playing Arland's piano as they honored his heroism today.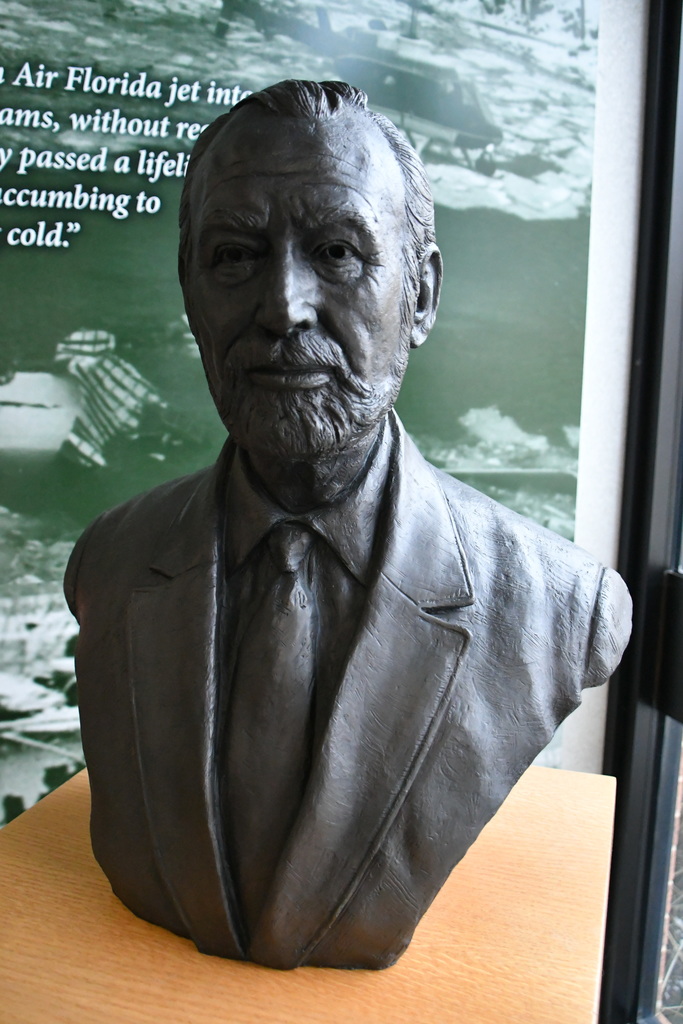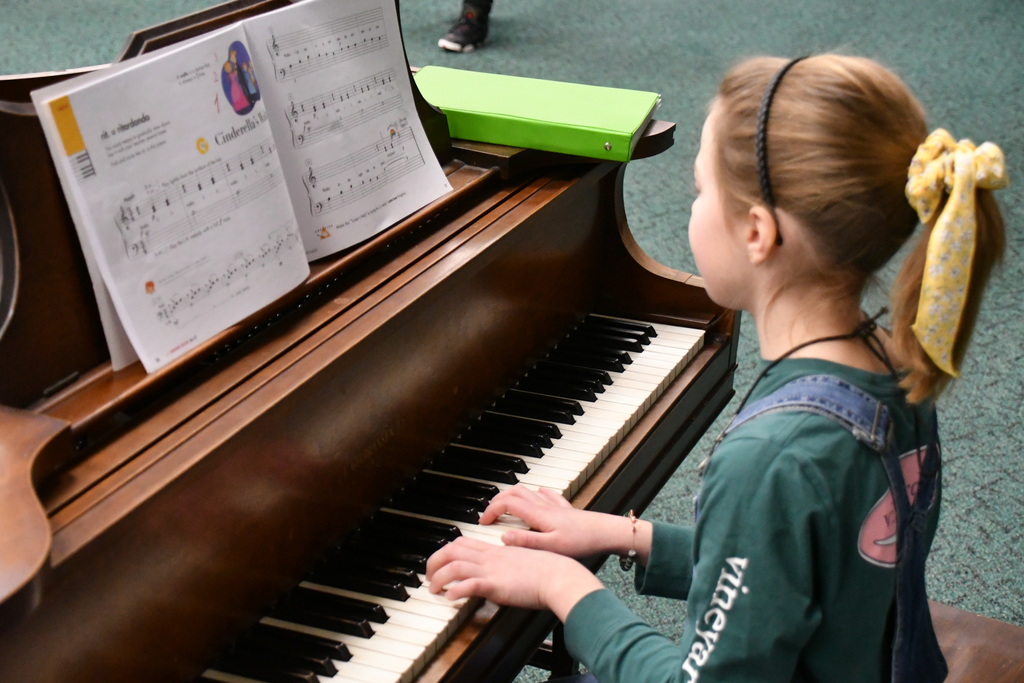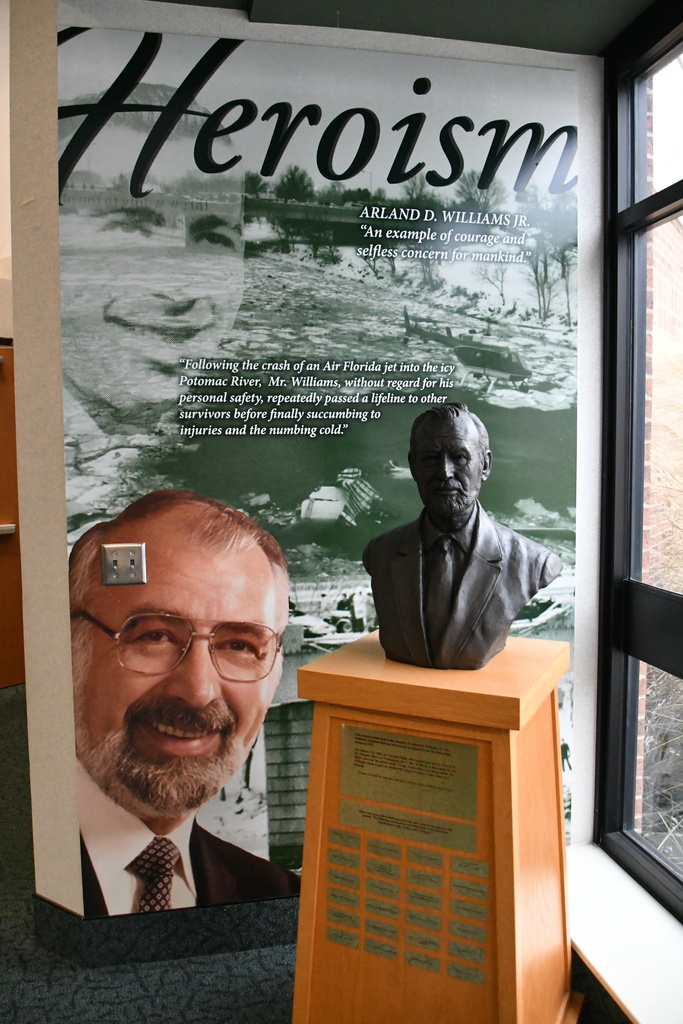 Today we want to welcome our students back to school! Wishing you a wonderful day and an amazing semester.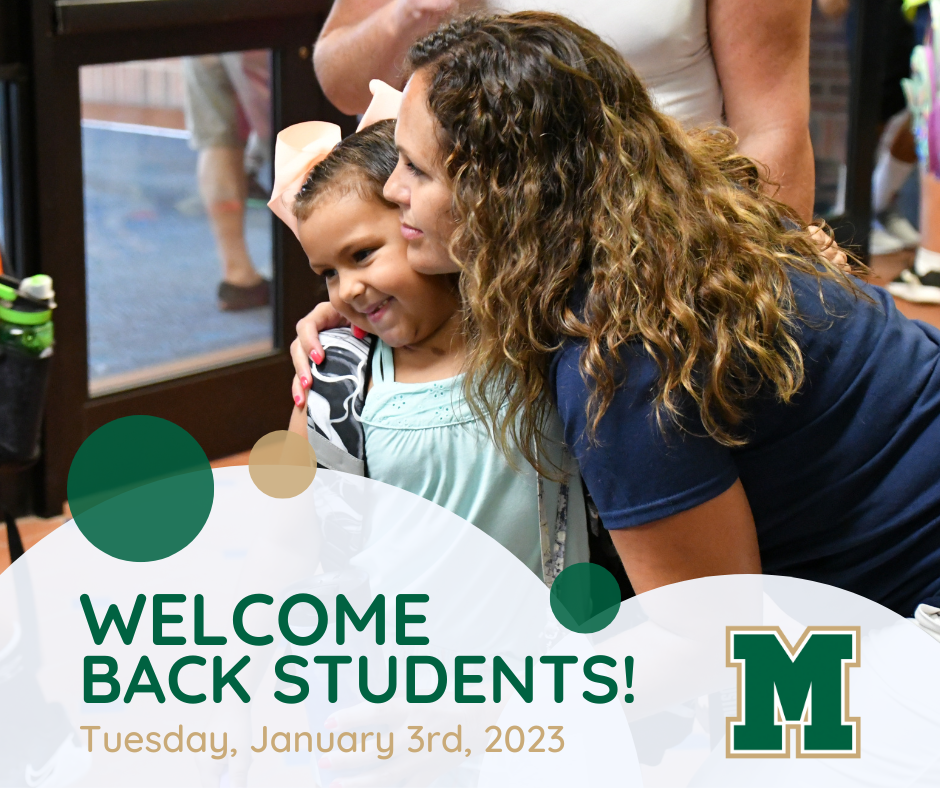 Today we welcome teachers back and tomorrow students return from break to begin a new semester!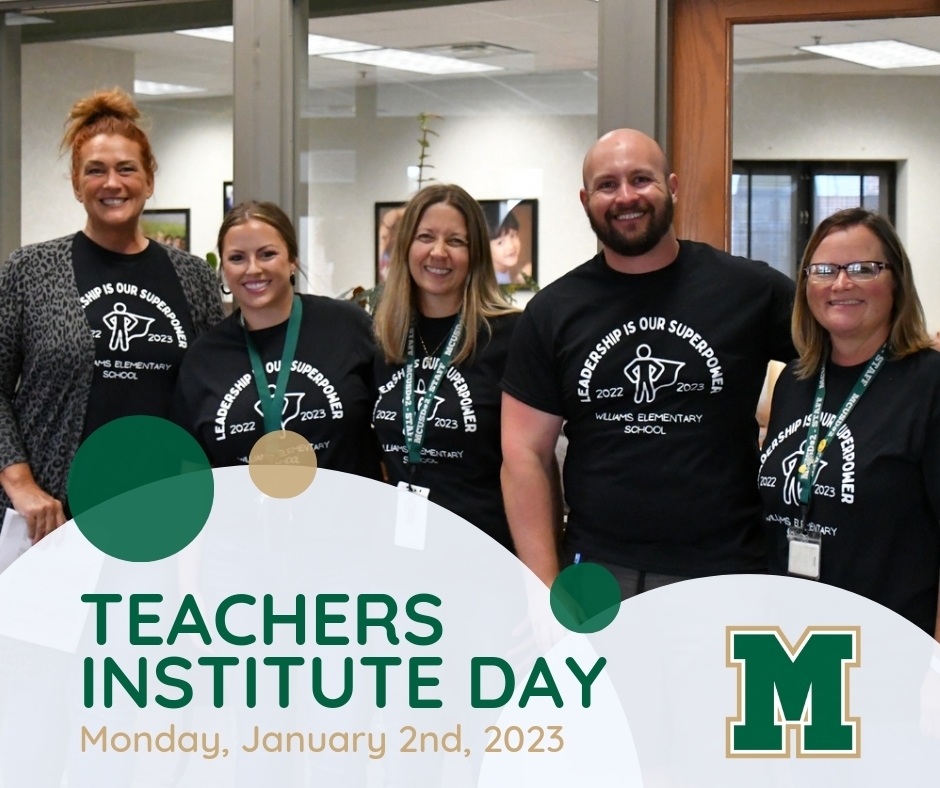 Happy New Year! Drop your 2023 resolutions & Wildly Important Goals in the comments!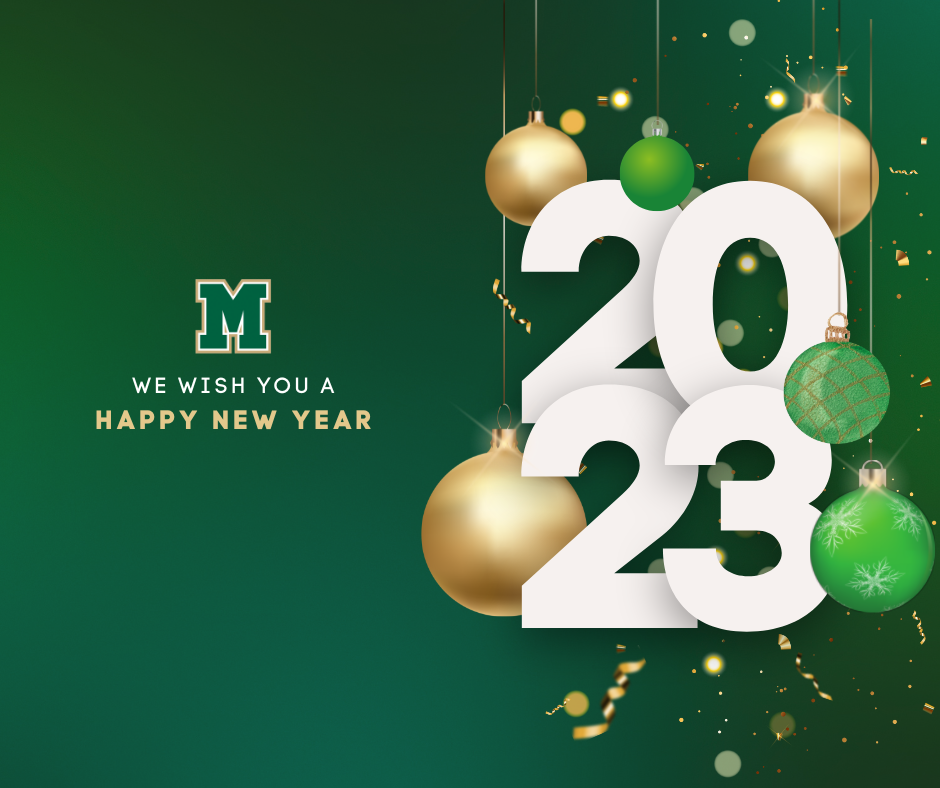 Photos from the 5th Grade Winter Band Concert held on Tuesday, December 20. This concert brought together students from Riddle and Williams Elementary schools. What a wonderful night of music!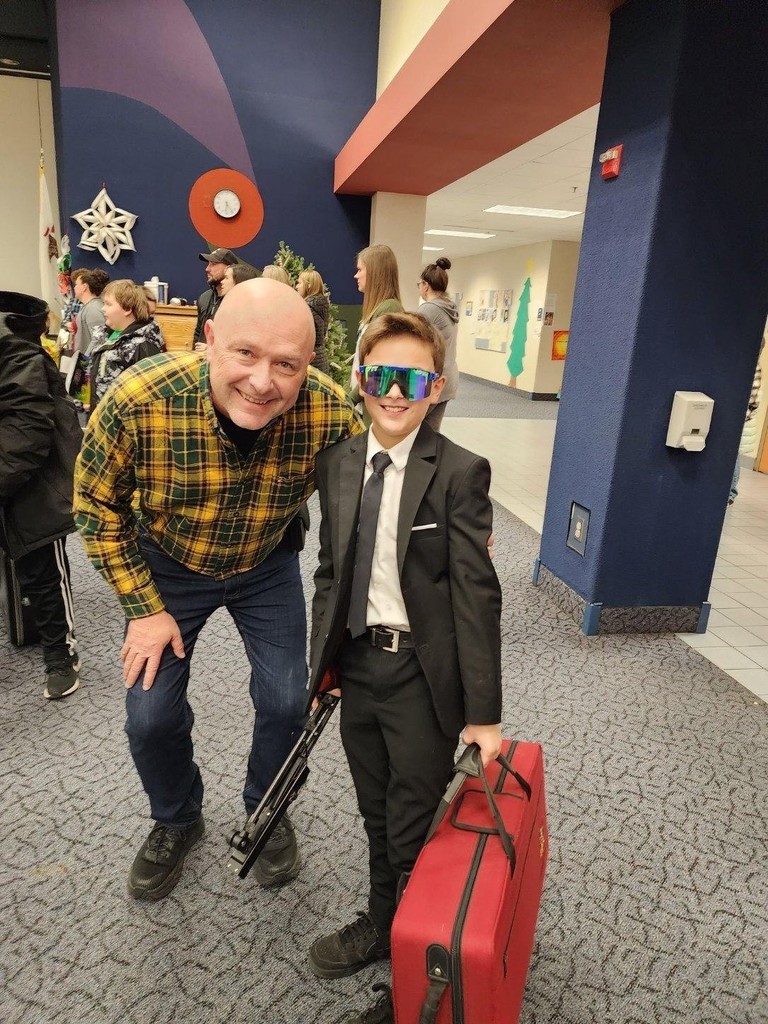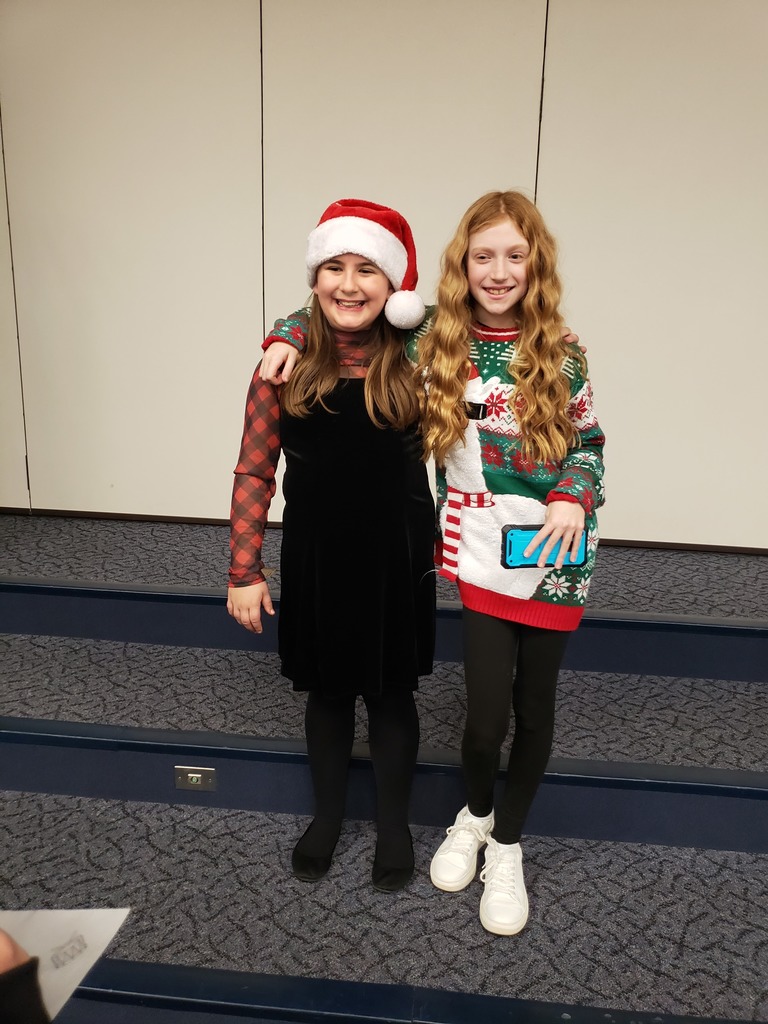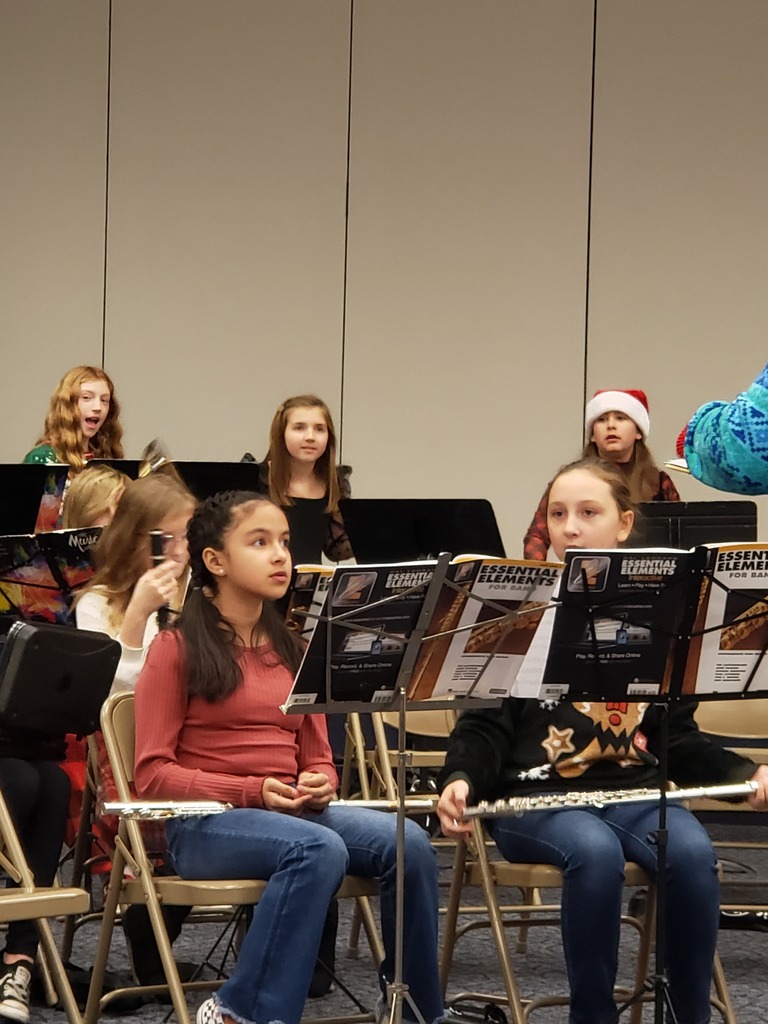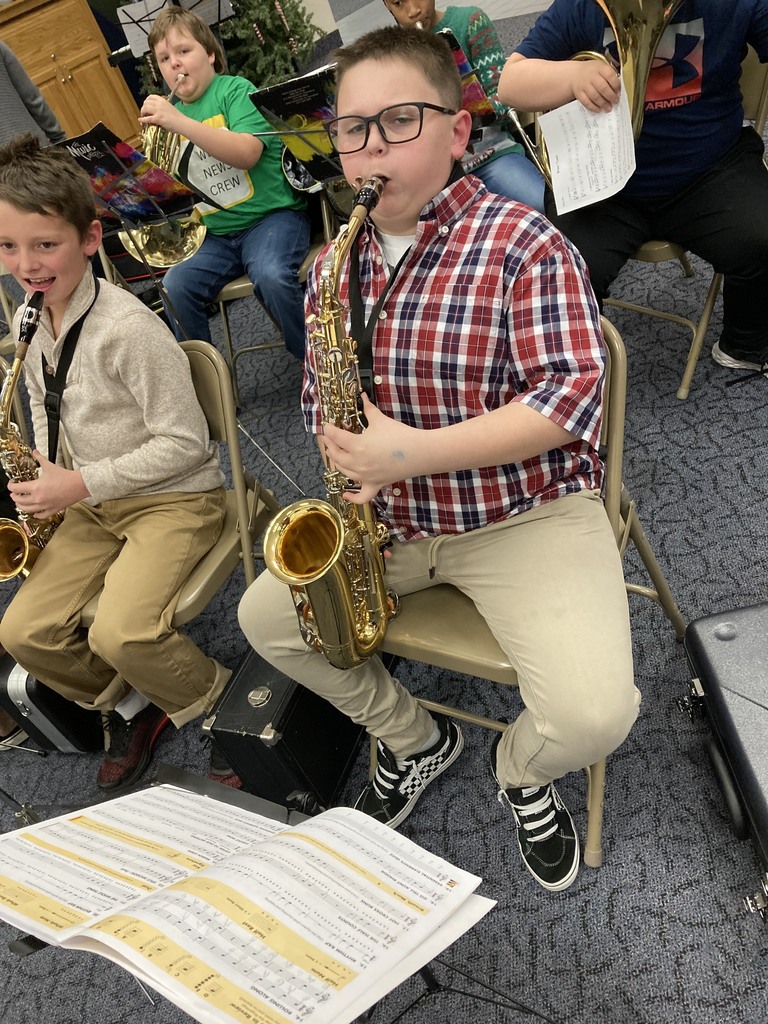 Happy Holidays!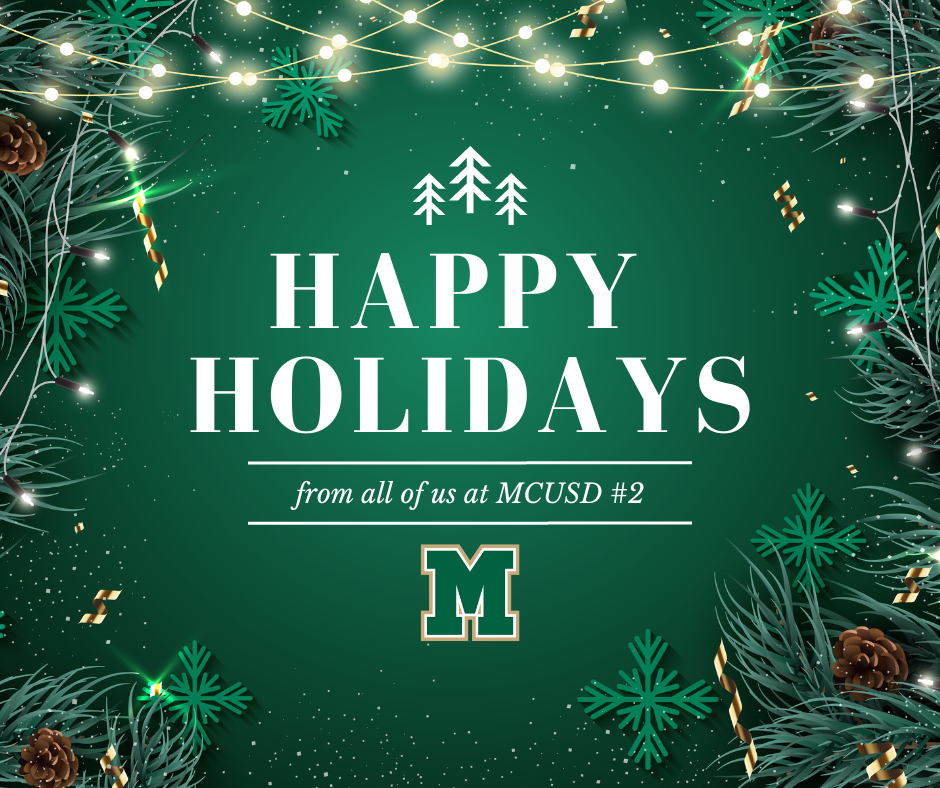 As we begin Winter Break, we should also be preparing for the Winter Weather Storm coming this week. The National Weather Service has issued a Winter Storm Warning in effect from Thursday (12/22) through Saturday. This warning includes below-freezing temperatures, dangerous winds, and snow. While our students will be away on break, we are still thinking about their safety. Here are some safety tips for playing in the snow over break AFTER the storm has passed. We wish you all a safe and relaxing holiday season. We look forward to seeing the kids back in 2023.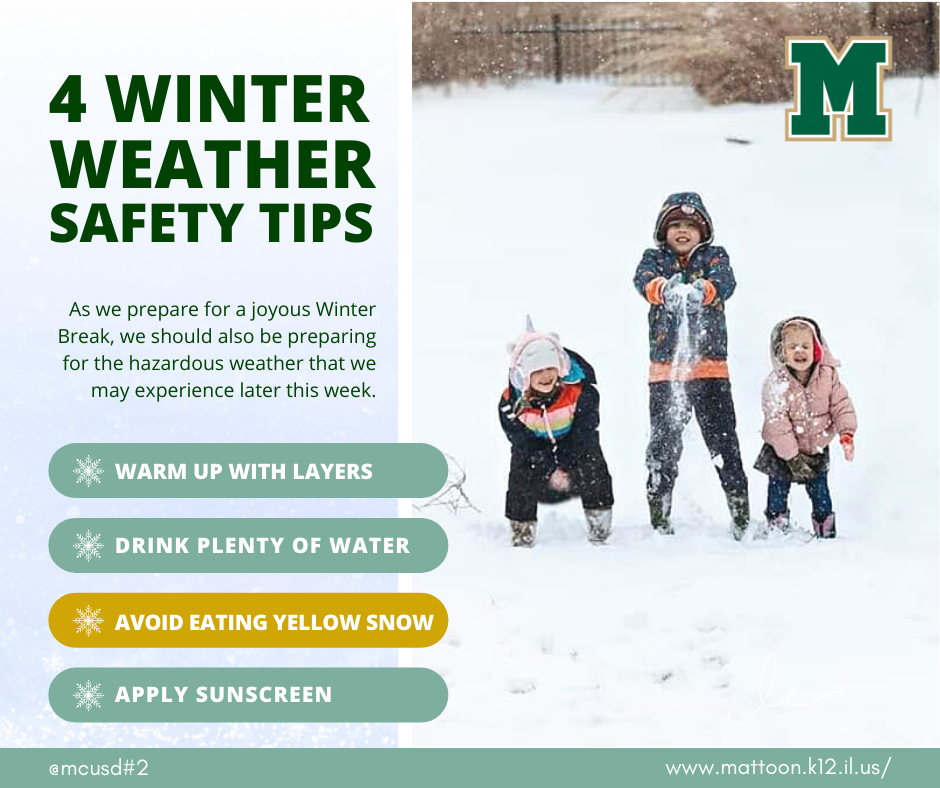 The 5th Grade Winter Band Concert will be at 6 p.m. tomorrow (12/20) at Riddle Elementary School. Wear your festive holiday gear along with our musicians to celebrate a successful semester of music making!

Get ready! Winter Break starts Thursday, December 22 and students will not return to school until Tuesday, January 3, 2023. Teachers will return on Monday, January 2nd for Teachers Institute.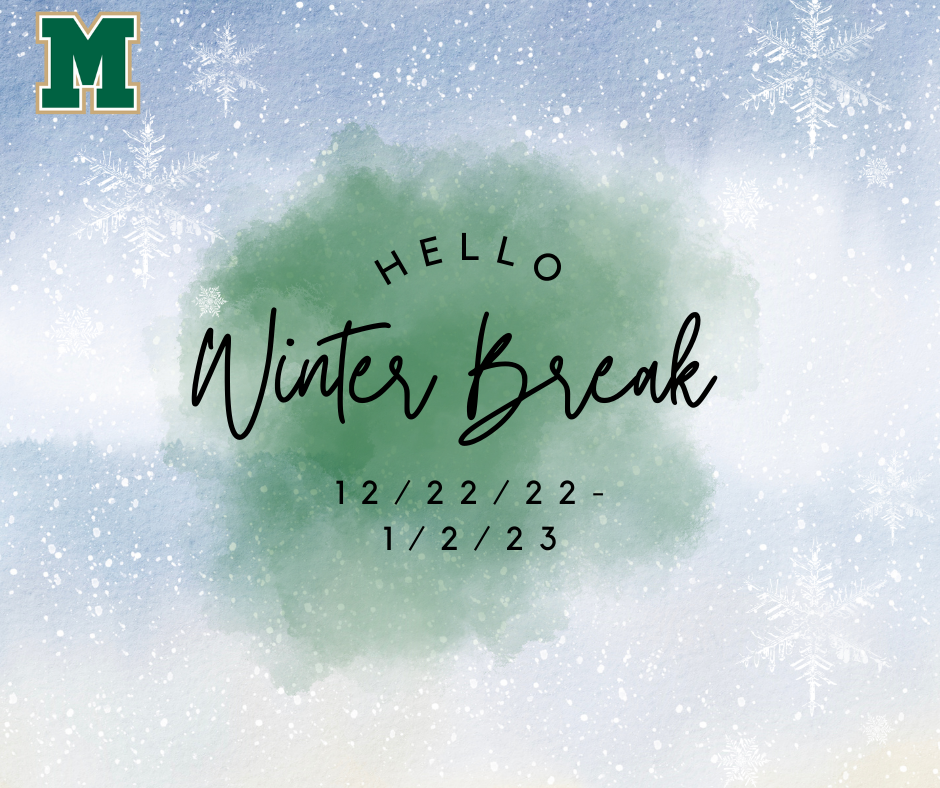 Shout out to Williams Elementary! Students collected 490 pounds of cans to donate to the food pantry!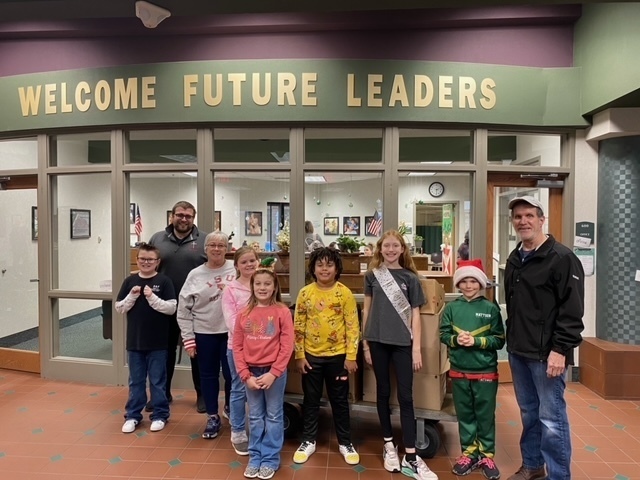 Shout out to the Williams Elementary STEAM Club! They are currently creating a (mini) miniature golf course and here they are posing with their mini putters! 😍 They've been learning about 1:4 scaling, area, fractions, engineering design, physics and so much more!


*NOW HIRING* Mattoon CUSD #2 is looking for Supervisors at Williams and Riddle Elementary schools. + 5.5 hours a day + Supervision of students during recess & lunchtime + Assist with Arrival & Dismissal + Build personal relationships with students + staff + Great first step into the education field This position is a great opportunity for someone who is looking for some flexibility within their day. Apply with the link below:
http://www.generalasp.com/mattoon/onlineapp/default.aspx?Category=Support+Staff
#MCUSD2 #Mattoon #NowHiring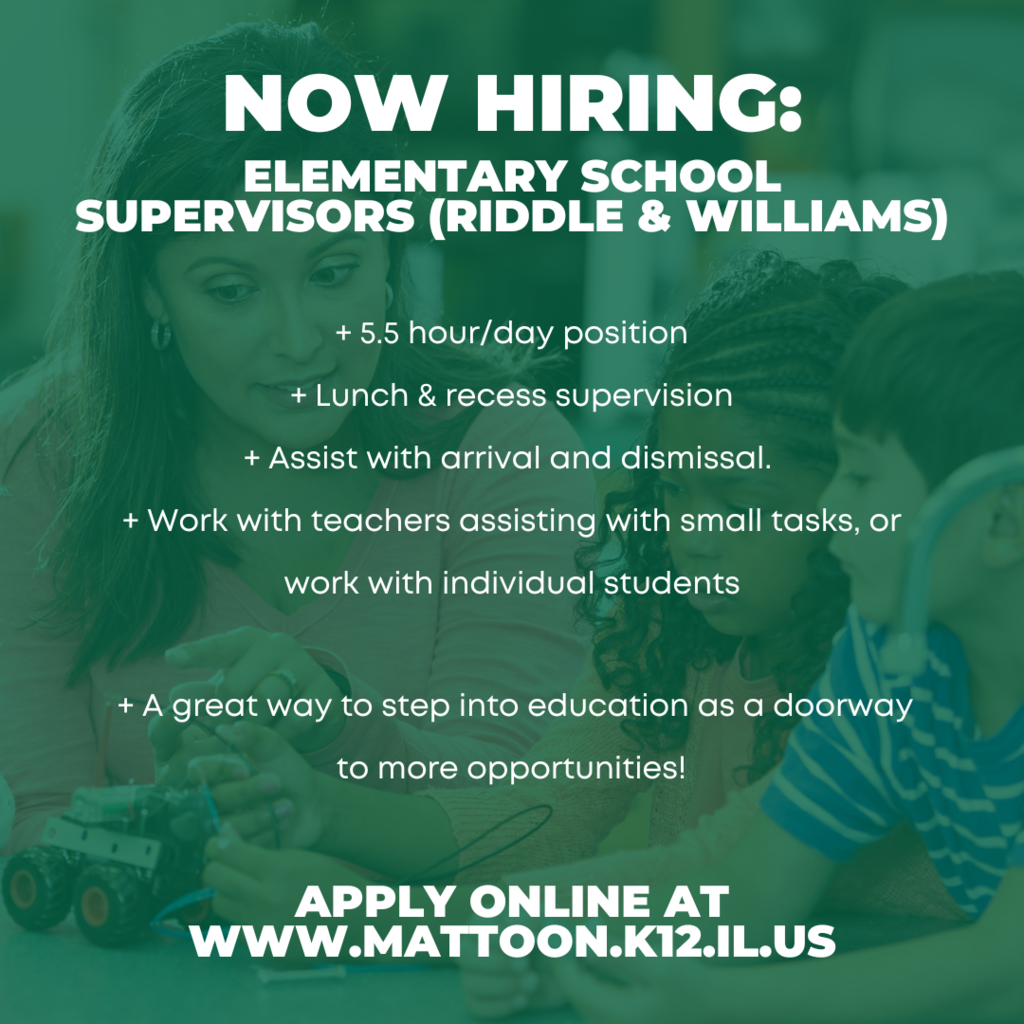 Ms. Ames and Mrs. Hoenes' 3rd grade classes at Williams Elementary recently read "Balloons Over Broadway". The book is about the Macy's Thanksgiving day parade. The students then designed and created their own "balloons" for our very own "Famous Amous Parade" through the office. #MCUSD2 #Mattoon #WilliamsElementary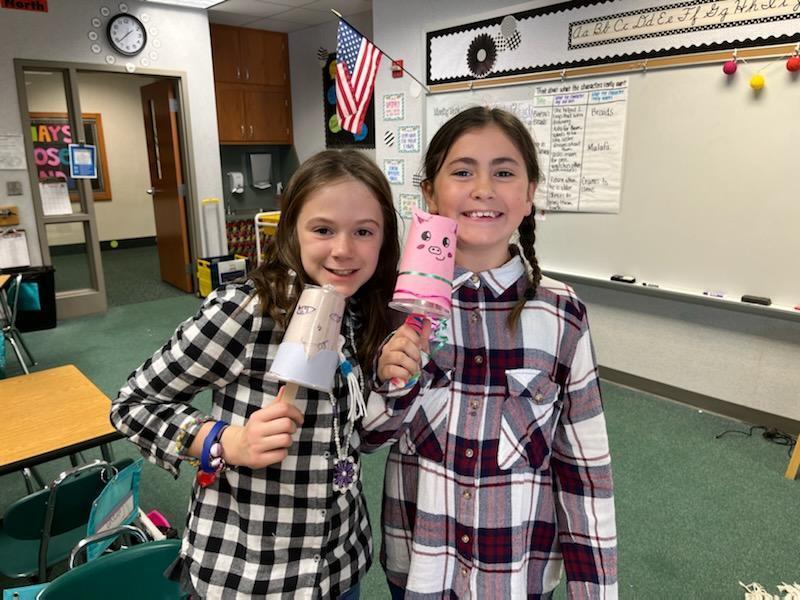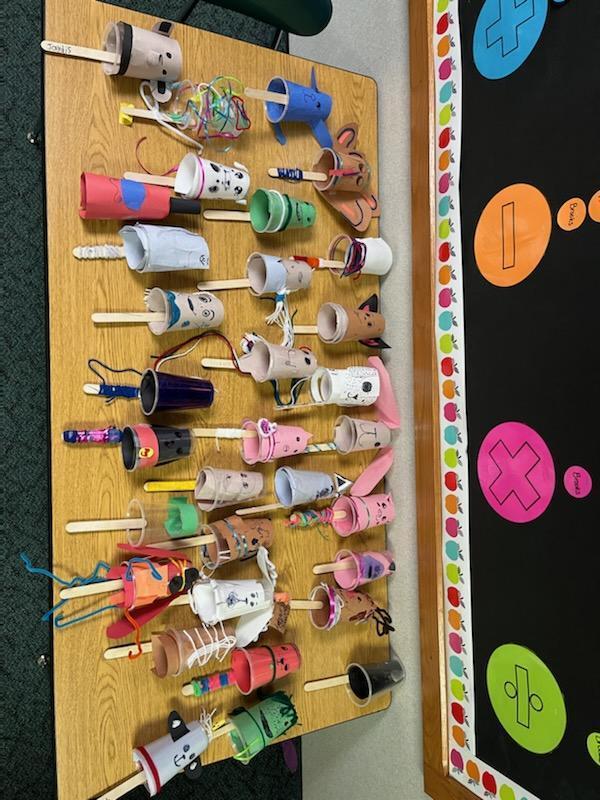 Happy Thanksgiving! We are so thankful for our students, family, staff, and community. #MCUSD2 #Mattoon #Thanksgiving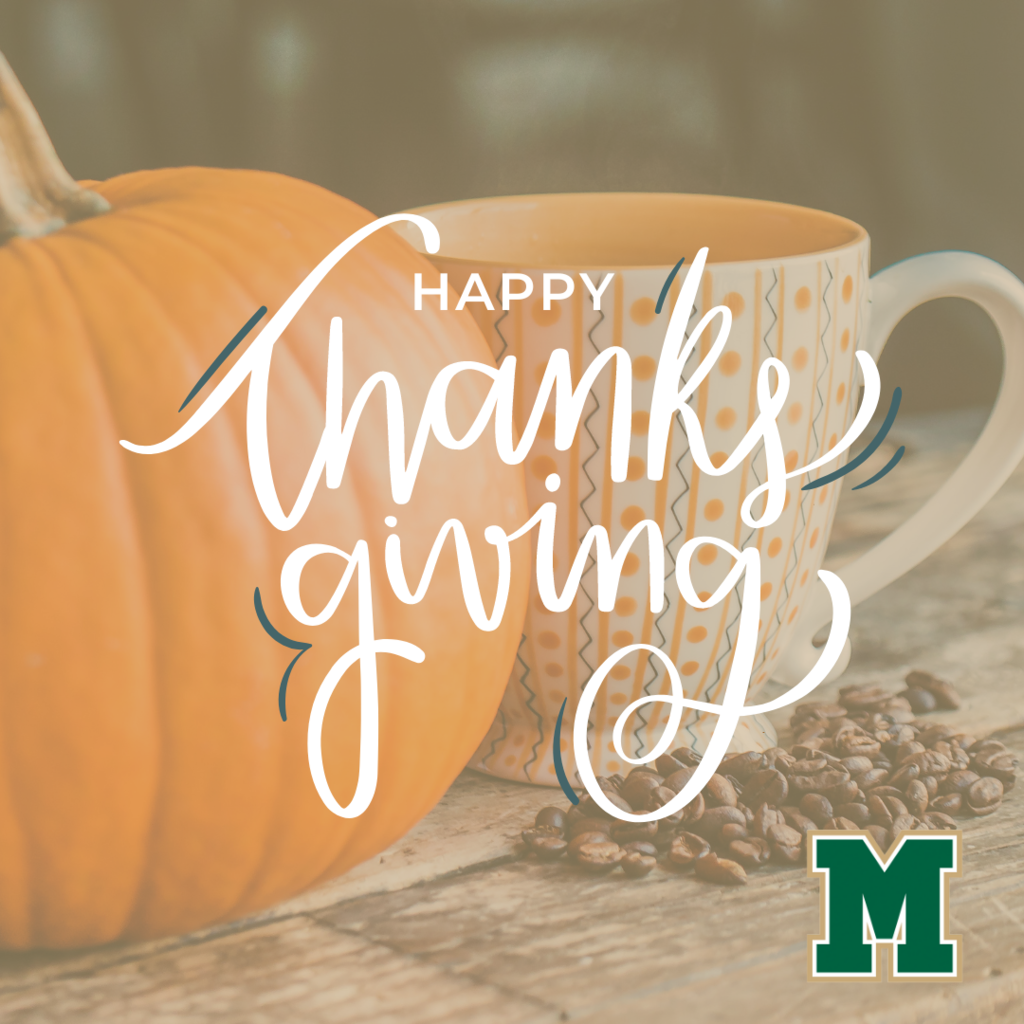 Wishing everyone a safe and happy Thanksgiving week! Reminder there is no school today (11/23), Thursday (11/24), or Friday (11/25). Enjoy your time off. We'll see you Monday! #MCUSD2 #Mattoon #Thanksgiving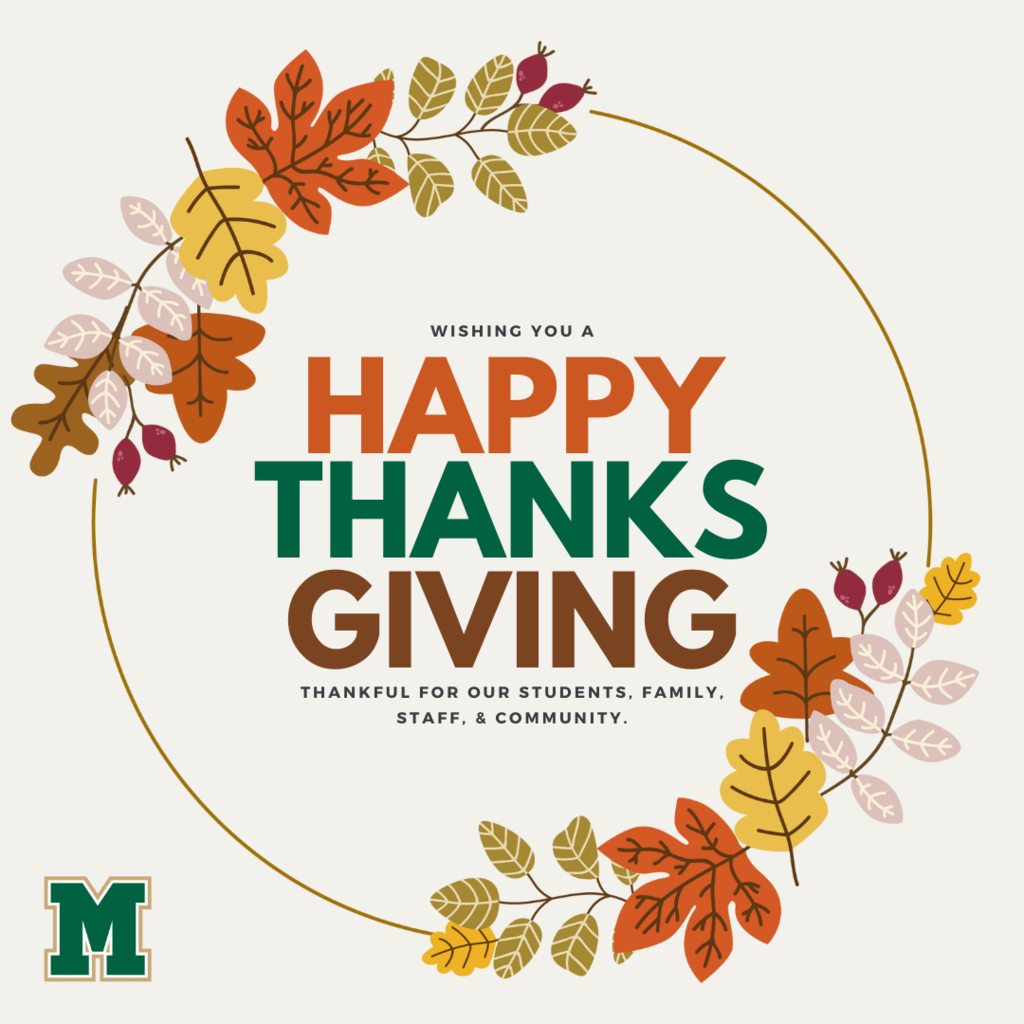 The St. Louis Cardinals Caravan will be returning to Lake Land College on Sunday, January 15, 2023! Purchase tickets for $10 at the Lake Land College Field House Athletics Office (217-234-5333) or Washington Savings Bank (217-235-5411) Tickets will also be available at the door. No preferred seating. #MCUSD2 #Mattoon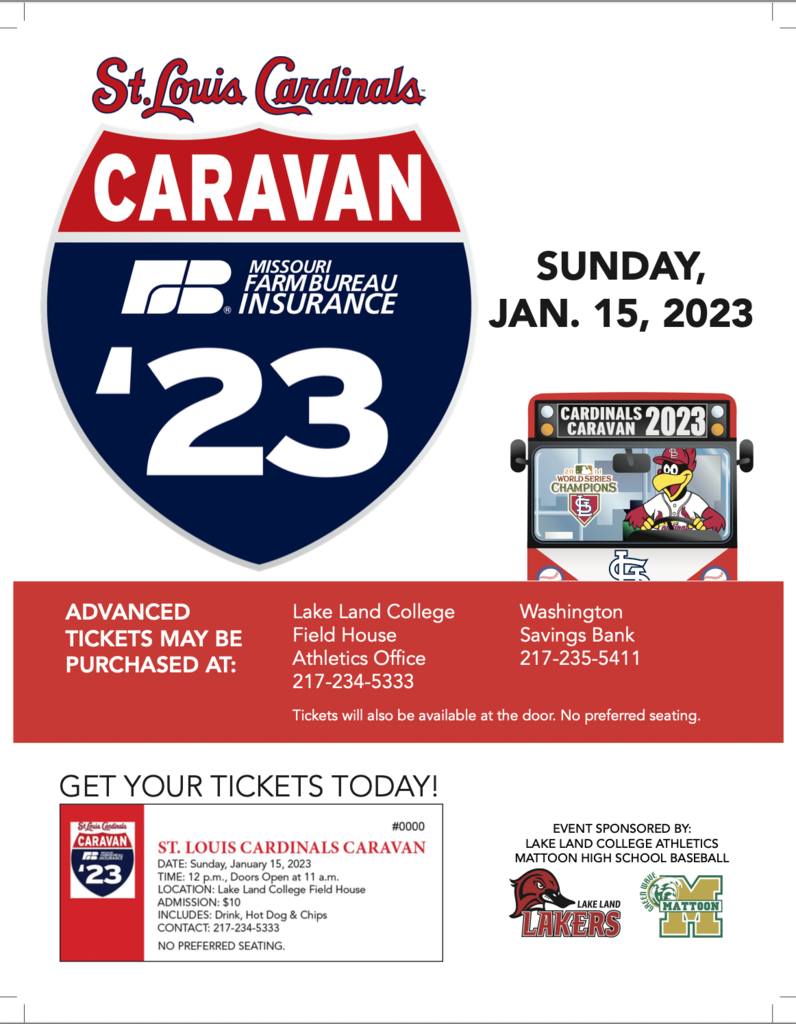 During the month of November, Williams staff and students are reflecting on what they are grateful for in class. They would love to hear from their valued families and the greater educational community about what and who you are grateful for at Williams Elementary School. Please take a brief moment to express your gratitude to the amazing staff using the "Note of Gratitude" Google Form link below. Your words of appreciation make a great impact on the school culture and climate. They will compile all responses and share them with the staff on November 22nd before they leave for the break. Thank you!
https://docs.google.com/forms/d/e/1FAIpQLSdLMavUAy8ut0hxdtTPEWRDcGIueM9MMo9yzhmzsYT-2Jwo4A/viewform?usp=sf_link
#MCUSD2 #Mattoon #WilliamsElementary