MMS Summer Band Camp will be held July 17-22. All 7th and 8th MMS band students are expected to attend Summer Band camp unless previously discussed with Miss Zumbahlen.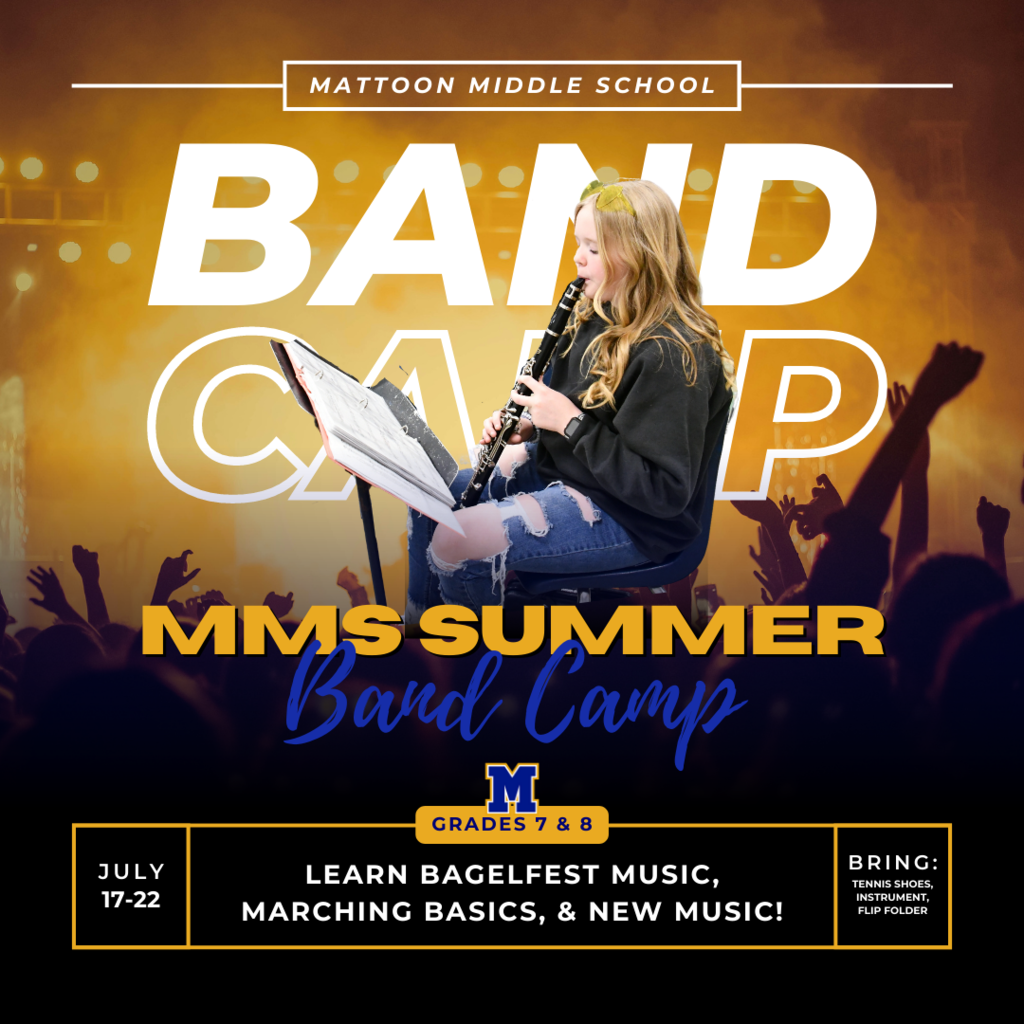 Exciting news! Our Summer School meals are open to ANY child in the community, age 0-18, Breakfast and lunch Monday - Friday! Elementary Sites: June 5th - July 28th Breakfast: 8:10-8:30 a.m. Lunch: 11:15-11:35 a.m. MMS Site: May 30th - July 20th Breakfast: 8:15-8:45 a.m. Lunch: 11:30-11:45 a.m.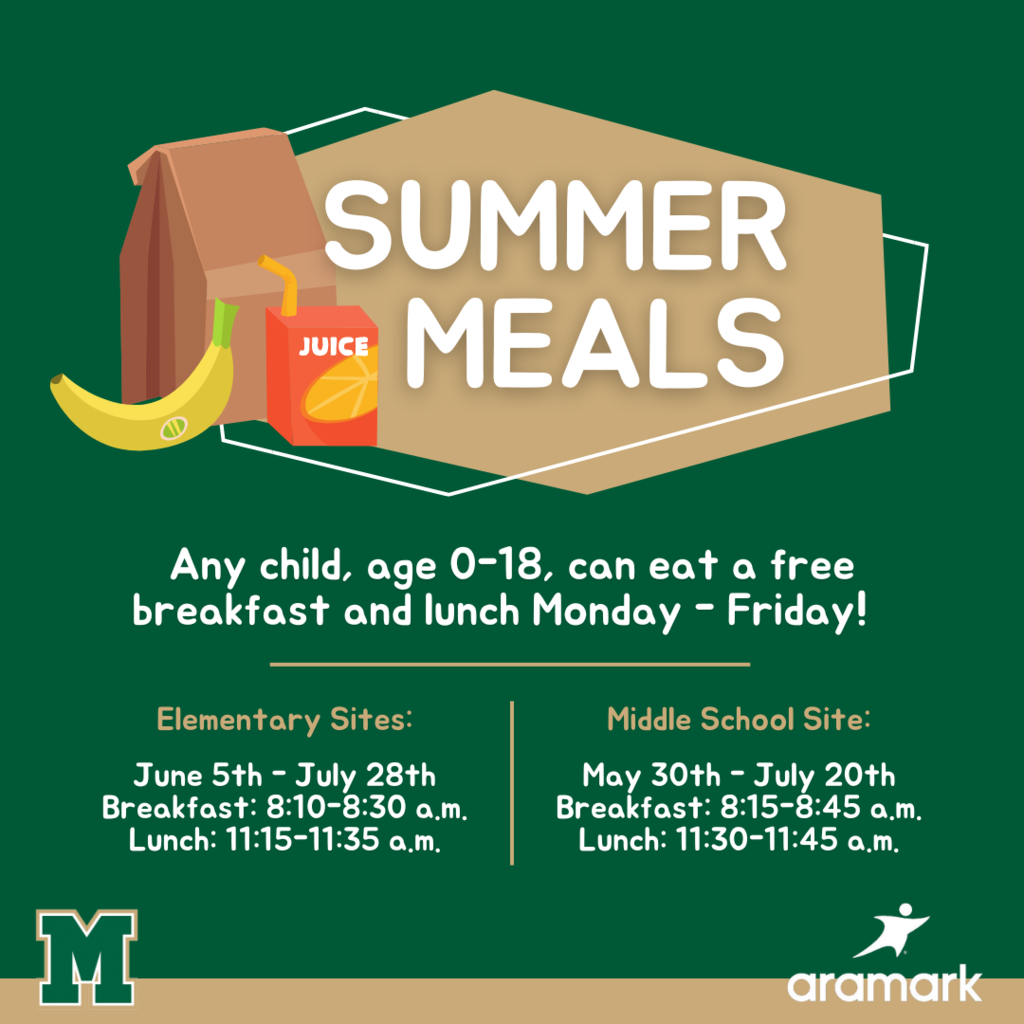 6-8th grade students at MMS did a fantastic job performing at their annual spring concert on May 18th! Zach Smith and Mikayla McPhedran directed the annual spring choral concert and Sydney Zumbahlen directed the band concert.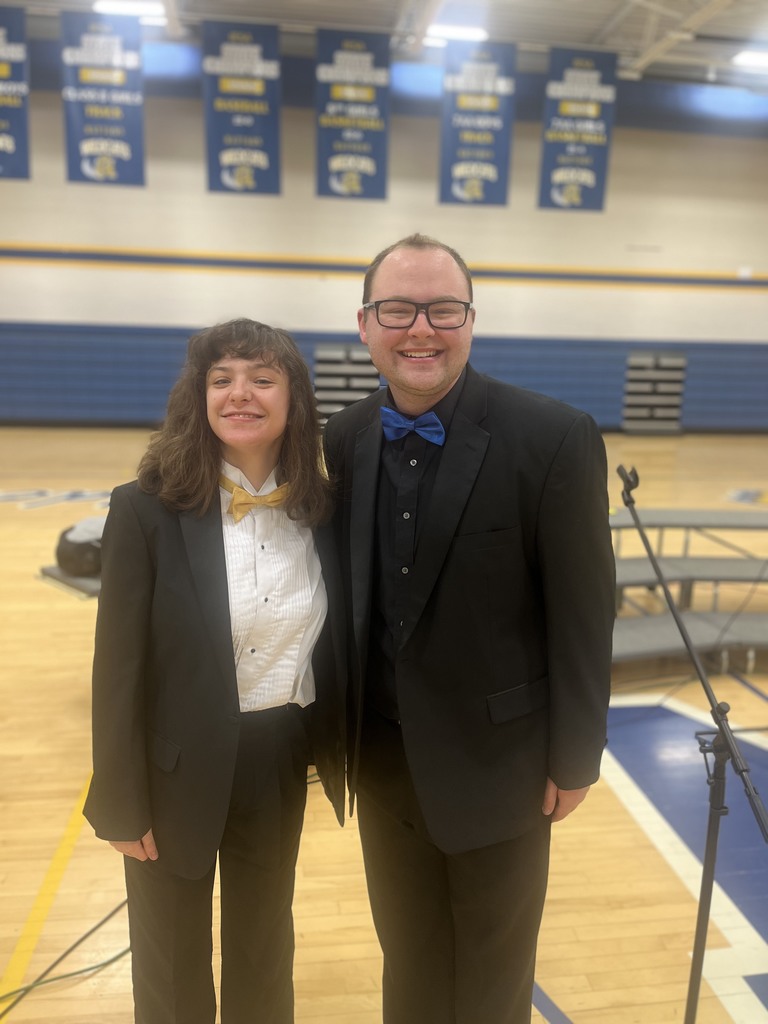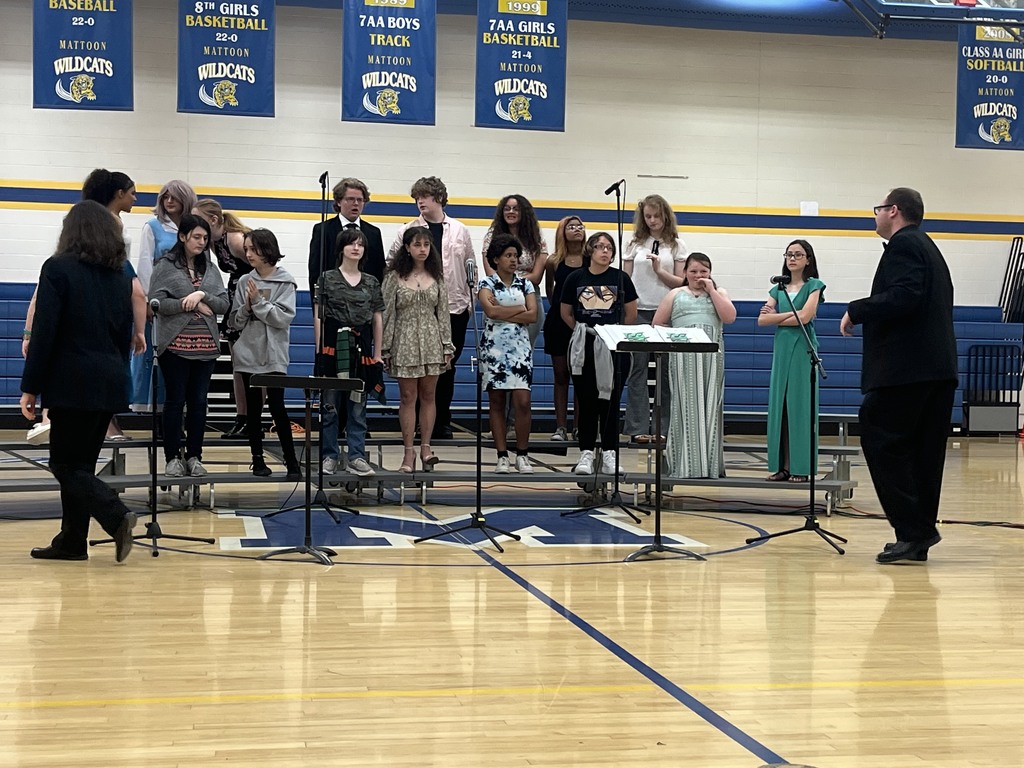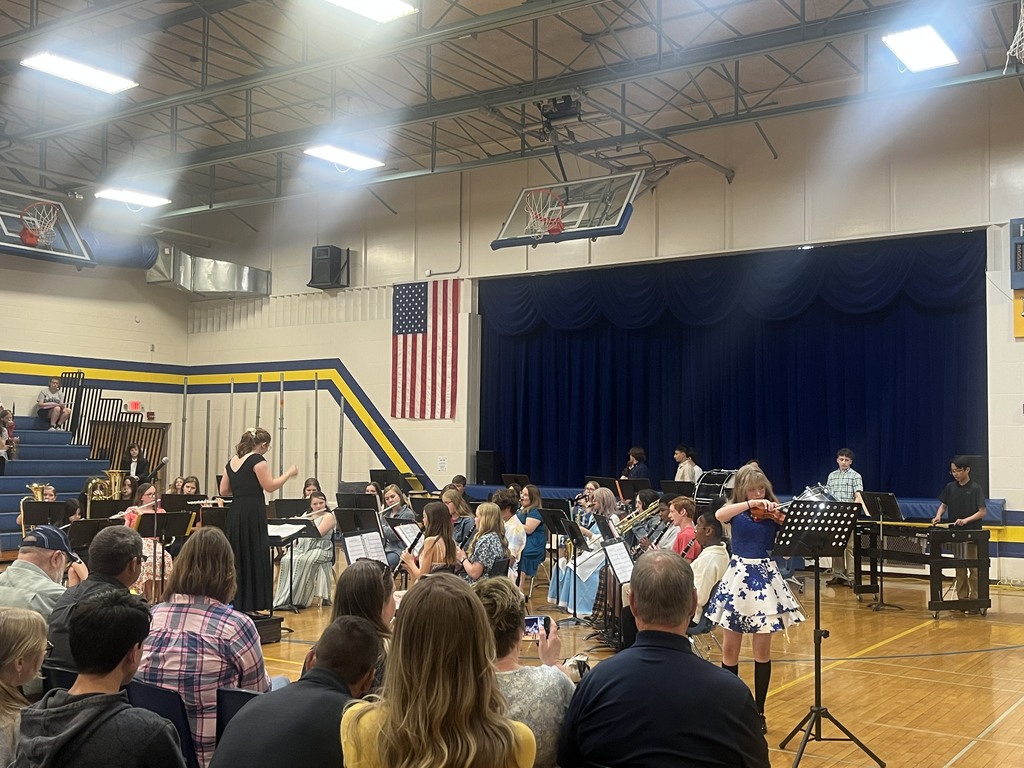 MMS sent eight Class 4A Athletes to State over the weekend along with 8th grader, Parker Spear who did a wonderful job singing the National Anthem! 🎤👟 Congratulations to all of our athletes, including our two State Track medalists! Help us in congratulating them: Mitchell Clapp, Discus, 152-08 - 2nd place Jackson Morgan, High Jump, 5'6 - 4th place We are so proud!🏅💙💛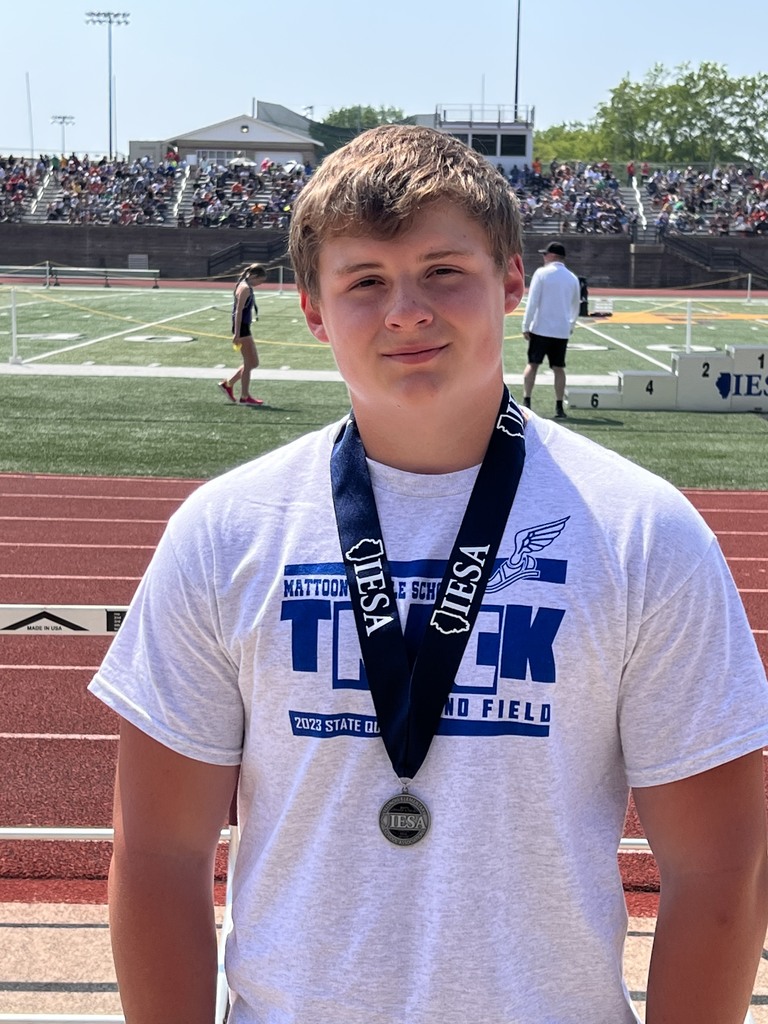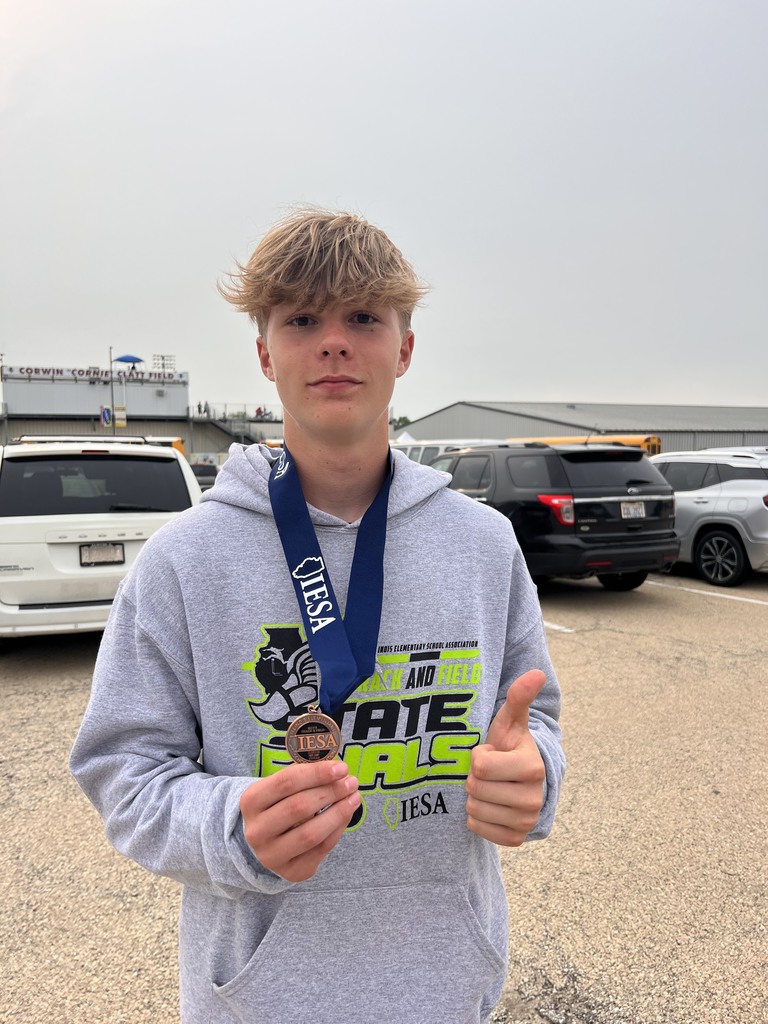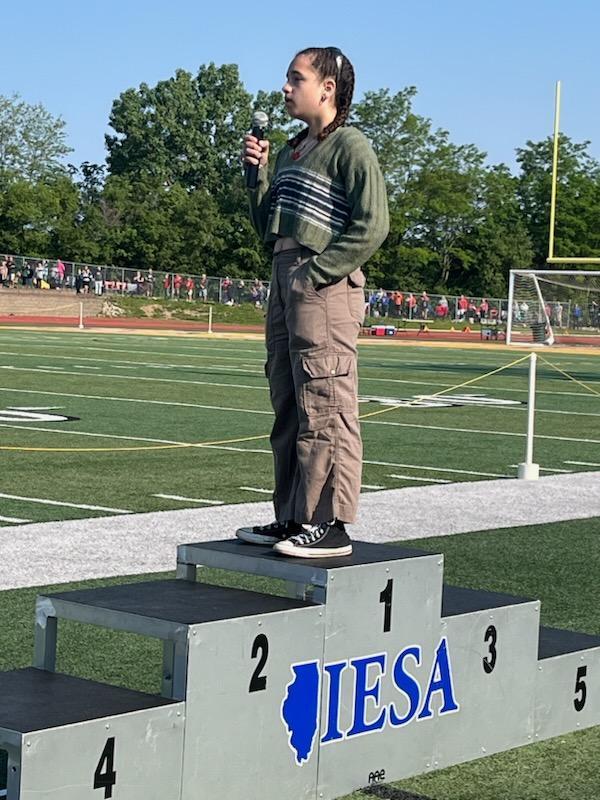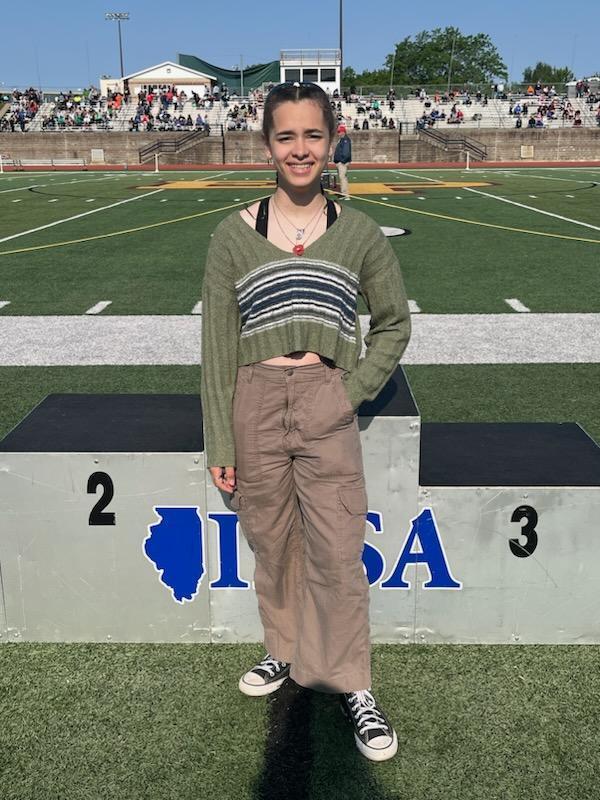 Best of luck to our Mattoon Middle School Class 4A State Track Qualifying Athletes: Natalie Forsythe, Hurdles, 17.48. Jackson Morgan, Discus, 128-01. Jackson Morgan, HJ, 5-6. Mitchell Clapp, Discus, 141-02. Zion Johnson, 100, 13.20. Zion Johnson, 200, 27.05. Jackson Morgan, Tyler Haacke, Anthony Spracklen, Jayvien Middleton, Brody Goonan 4x100, 49.2. Zion Johnson, LJ 14-11. The 4A State Track meet is at EastSide Center in East Peoria today and tomorrow (5/19 & 5/20). Way to go, Wildcats - and good luck!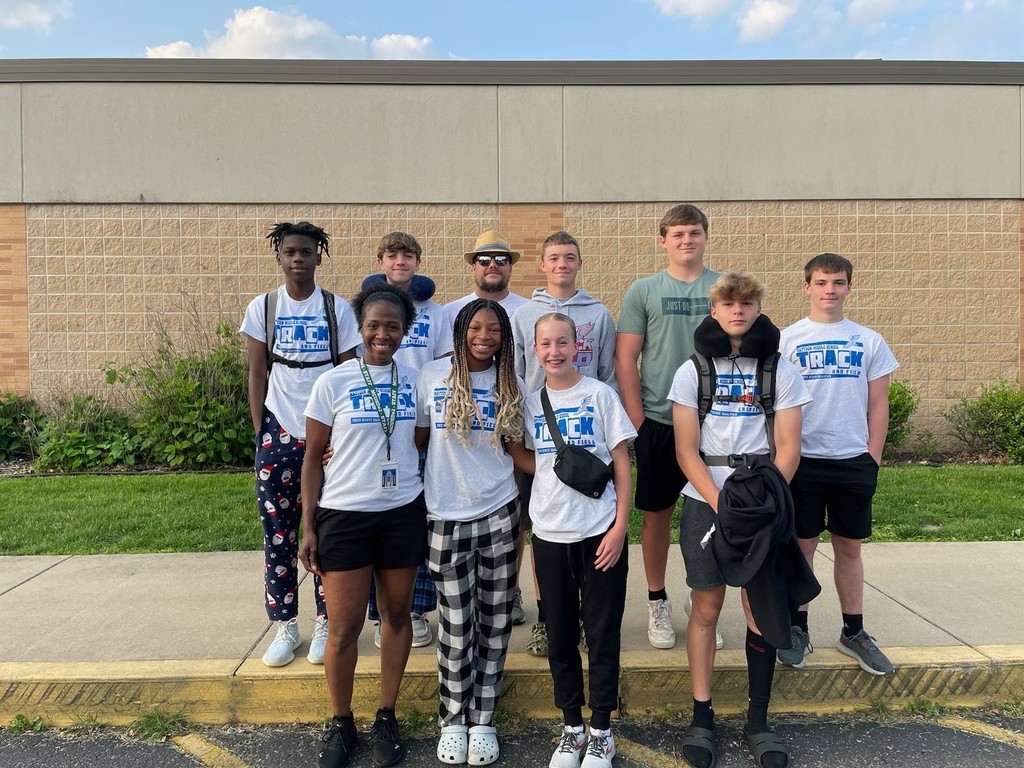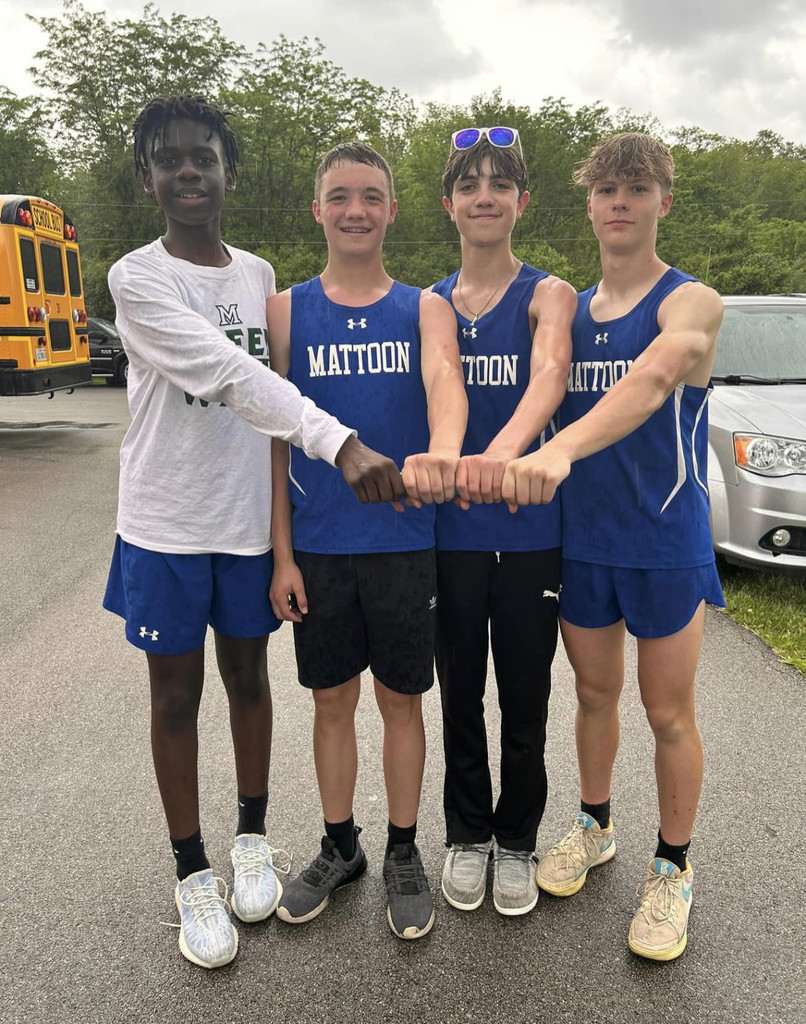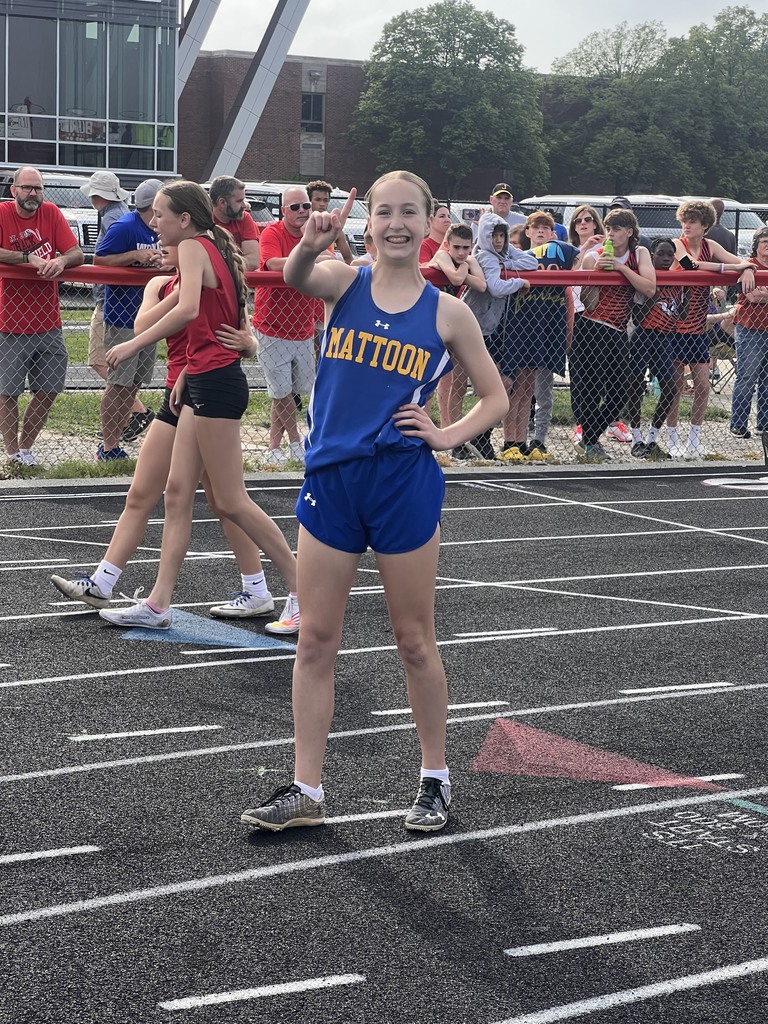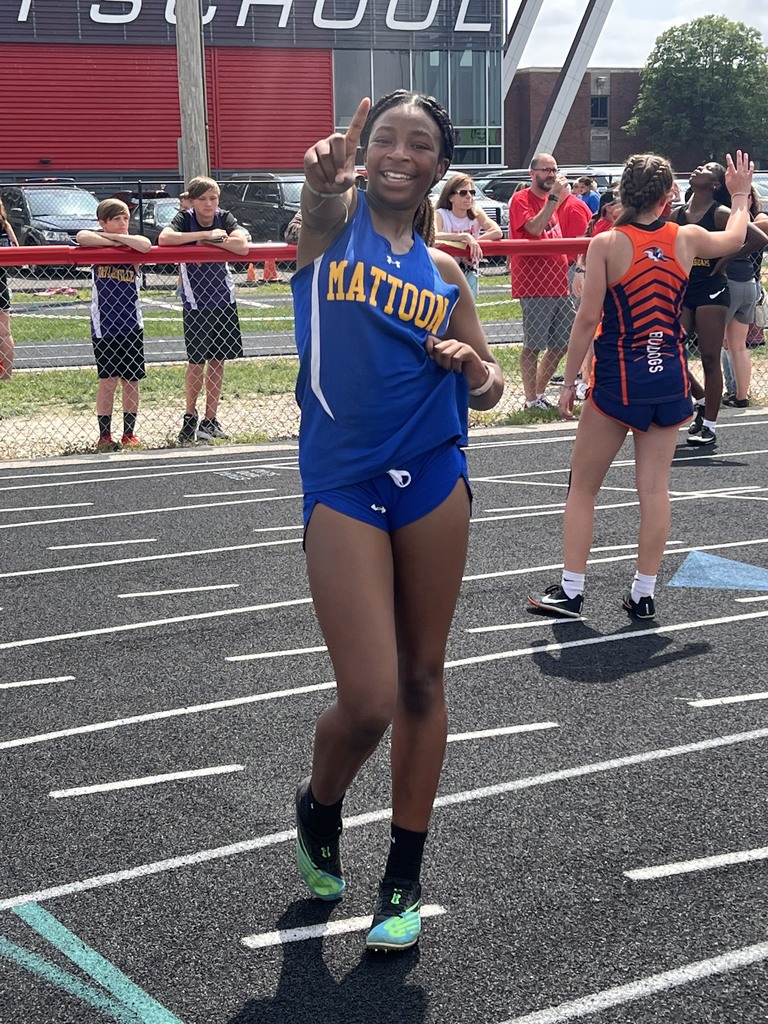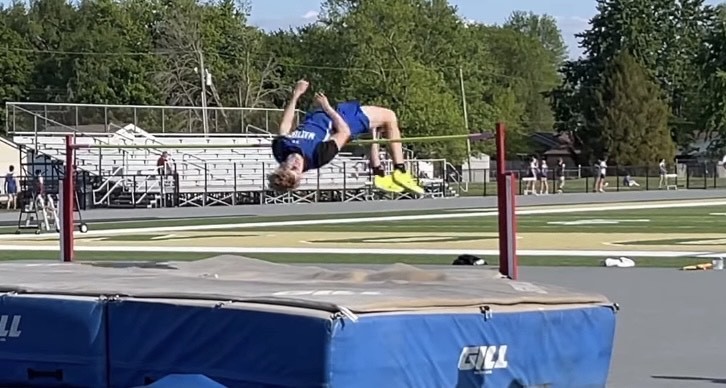 MMS Color Guard Tryouts are taking place tomorrow and Thursday (May 17 & 18th) from 3-5 PM. This is open to incoming 7th and 8th graders.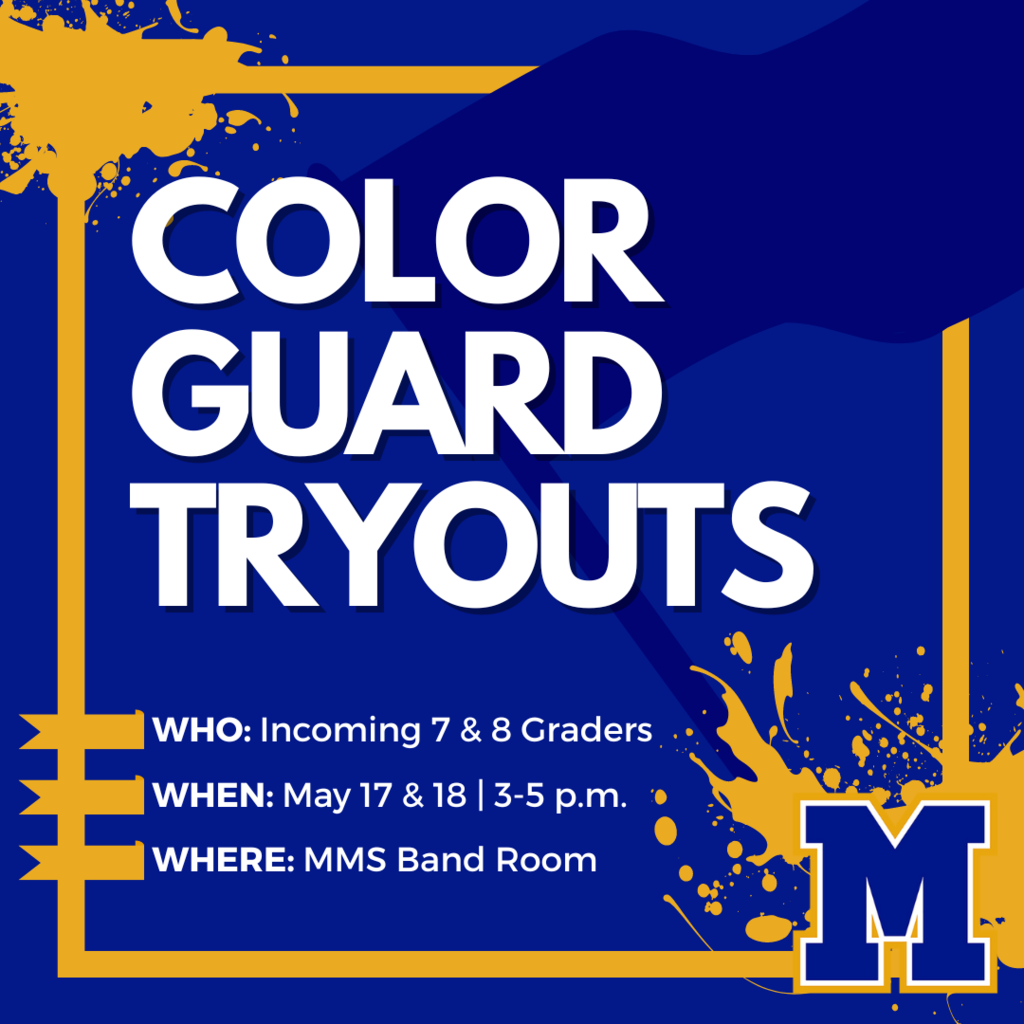 The MMS spring band and choir concert will now be held tomorrow (May 16th) at MMS. Choir will begin in the Wildcat Gym at 6:00 PM and the Band Concert will begin at 7:00 PM in the Hash Gym. The concert is free to attend!

We are so thankful for our teachers throughout the district! We appreciate all you do.
Thank you to Mr. Heath Uppencamp for coming to speak to the 7th-grade enrichment students at MMS! He spoke about his profession as an attorney and answered questions that students had about the legal system.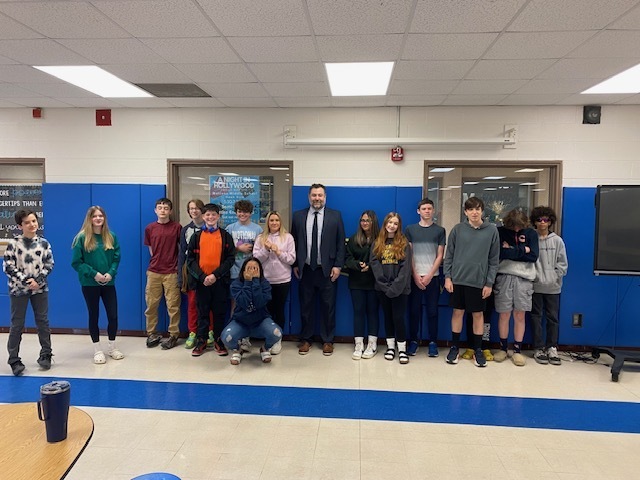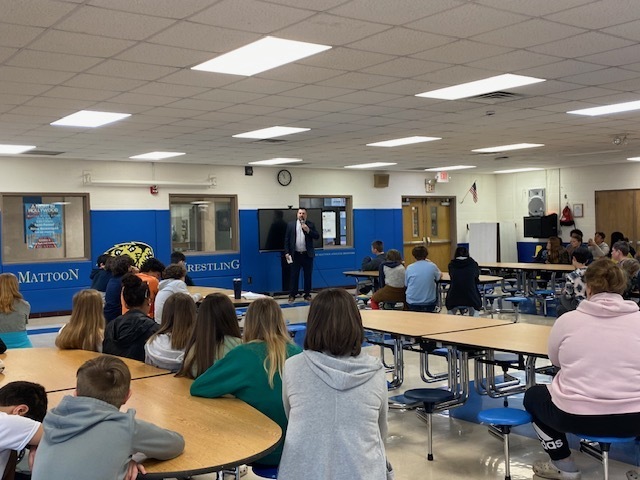 Sign up for MMS Summer Camp before spots fill up! These camps will be available daily from 8:15 a.m. to 12:15 p.m. Camps available include: +STEAM/Coding Camp +Creative Writing Camp +PAW Camp Find out more information on our summer camps and register with the link below: bit.ly/MCUSDcamps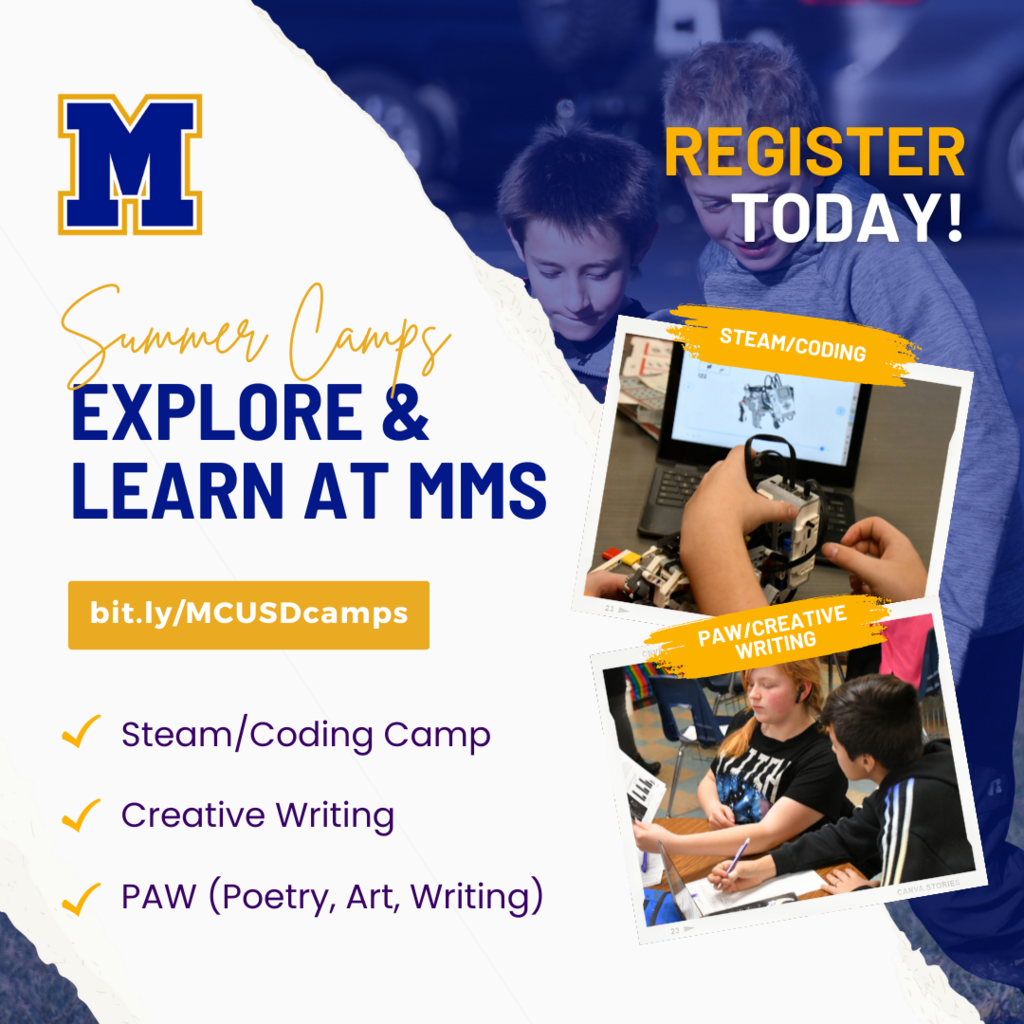 We are now hiring Special Educators: +Regionally Competitive Pay +TRS Retirement +Rich Culture +Summers Off +People-Focused Apply here👇 bit.ly/mcusd2-apply

Sarah Bush Lincoln's summer Healthy Communities Cooking Classes, Fast Reads & Fit Girls are filling up FAST! Get all the details and register your child here ➡️
www.sarahbush.org/healthycommunities/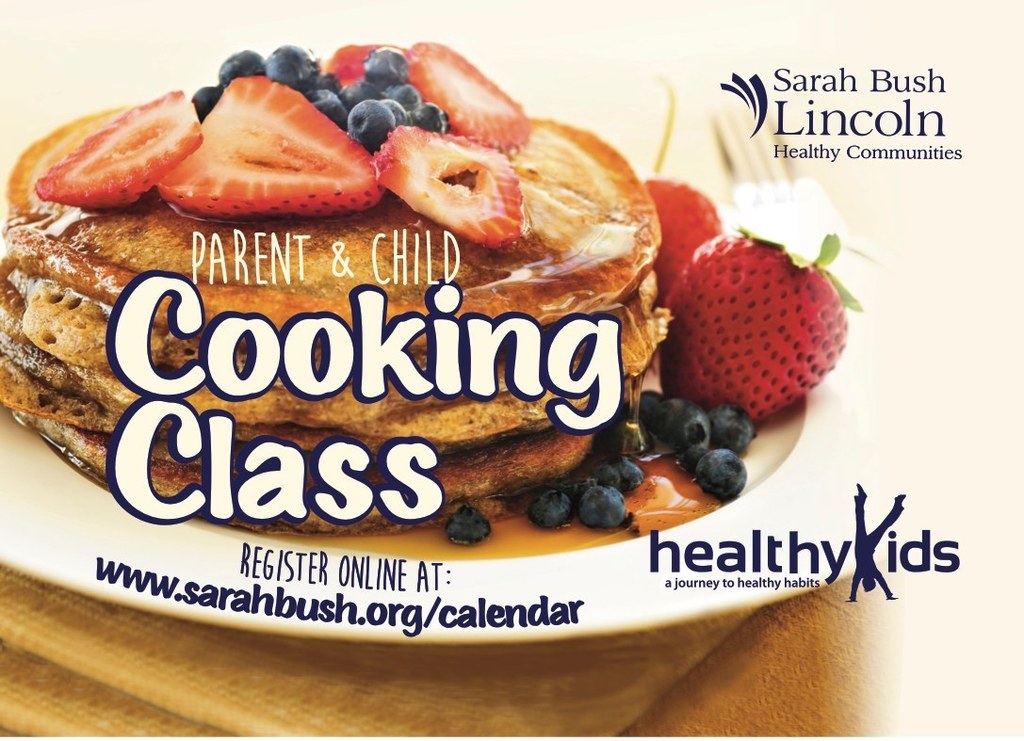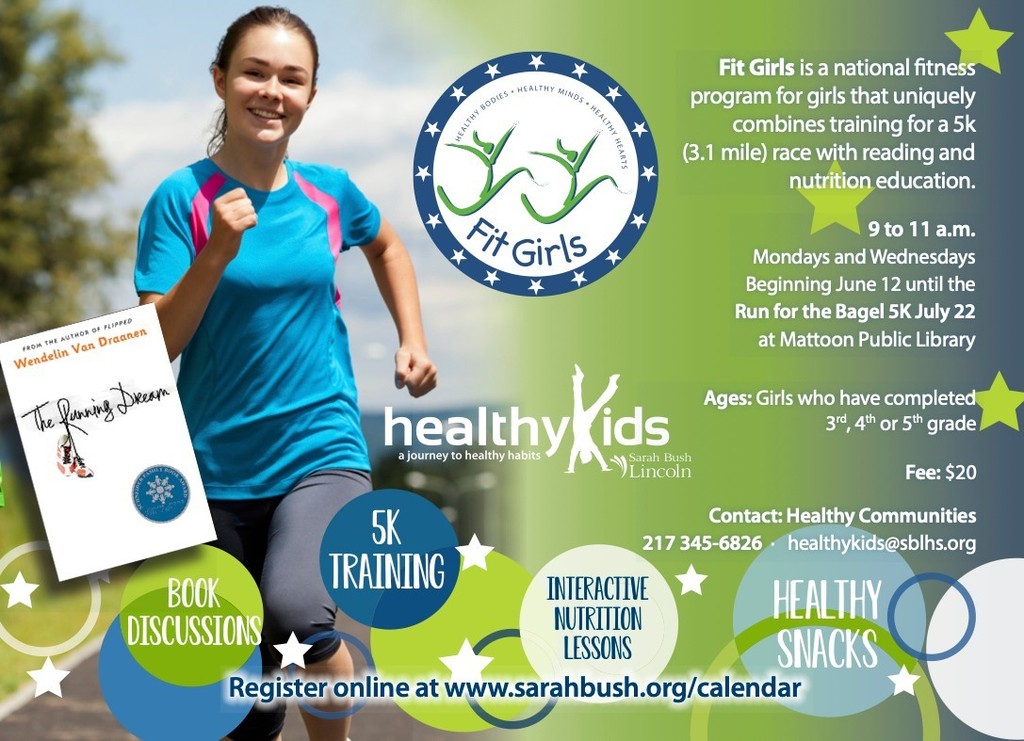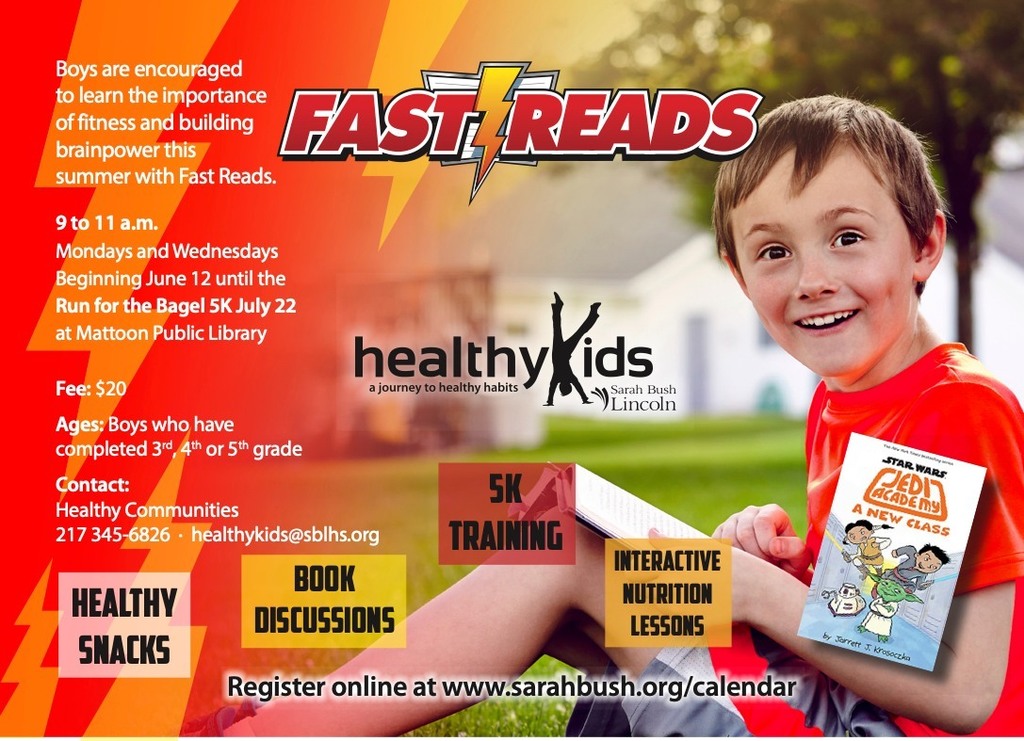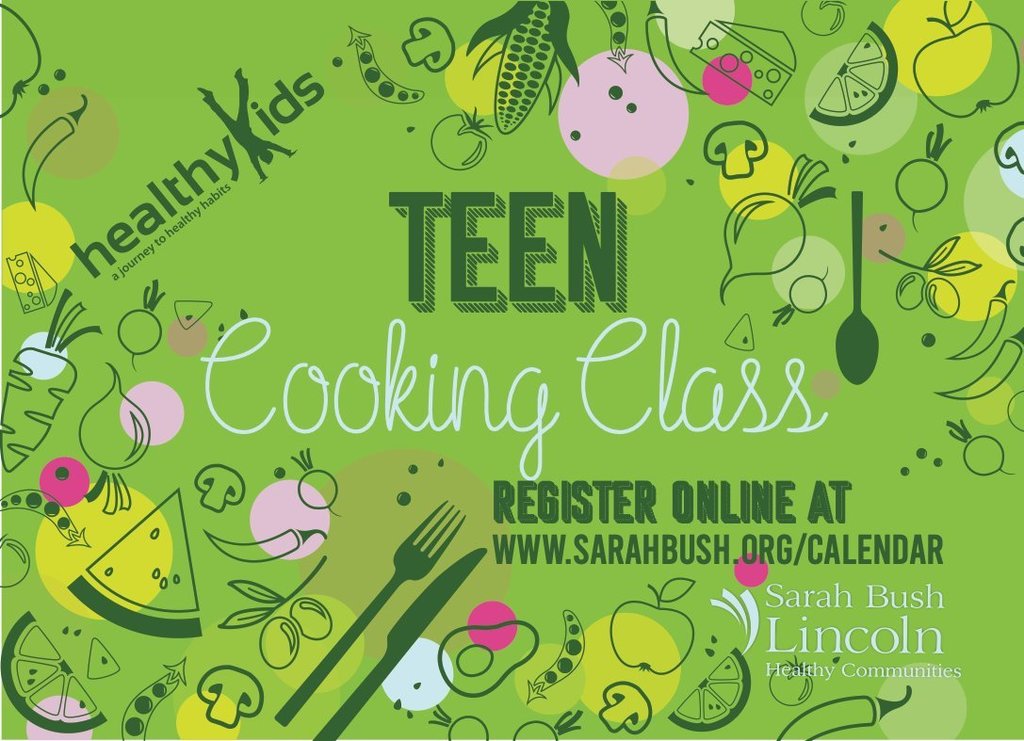 Today is National Lunch Hero Day! Nutritious meals at school are an essential part of the school day, and the staff of the district's school meals and nutrition department are committed to providing healthy, nutritious meals to the district's children. The individuals who prepare and serve school meals help nurture our children through their daily interaction and support. Mattoon School District expresses its deep appreciation to these valuable employees and commends their good work on behalf of the children.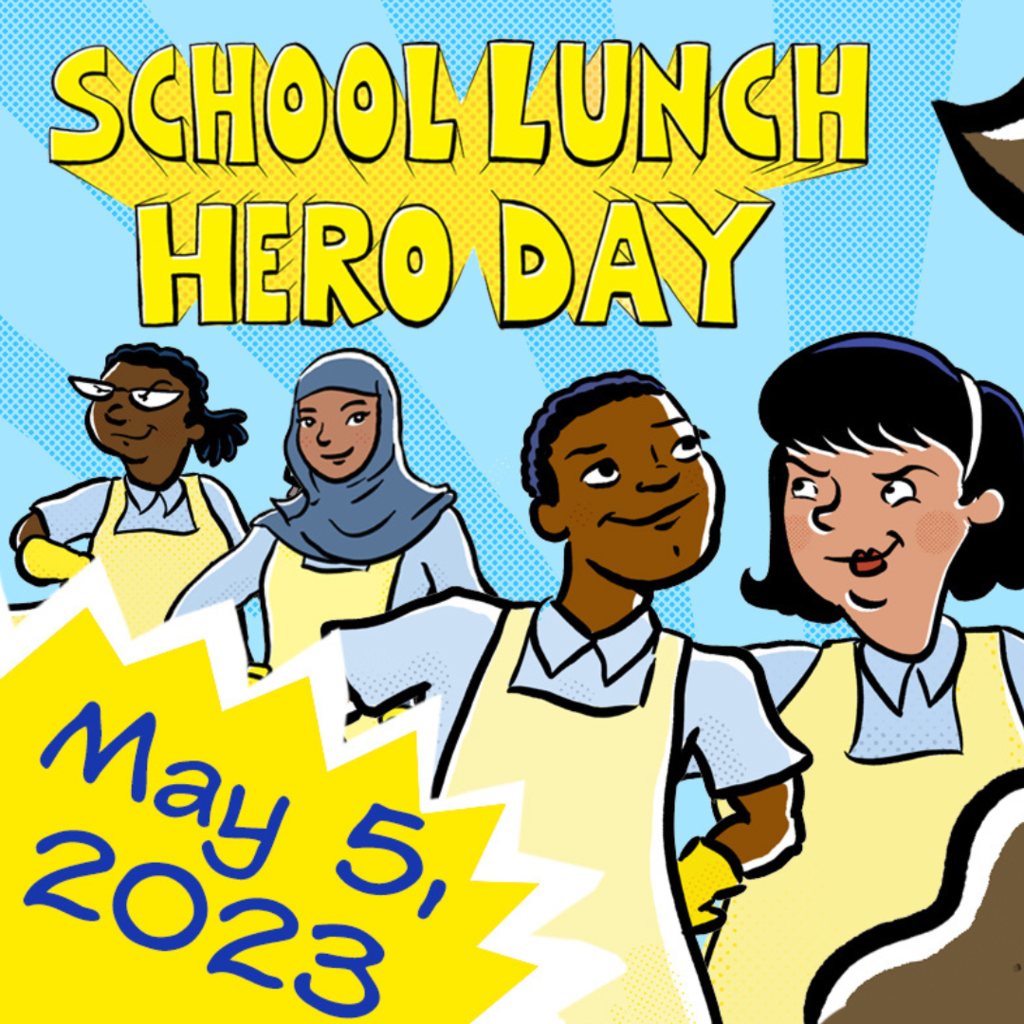 Be sure to check out information on our summer camps happening throughout the district. Spots are filling up quickly so register ASAP with the link below!👇 bit.ly/MCUSDcamps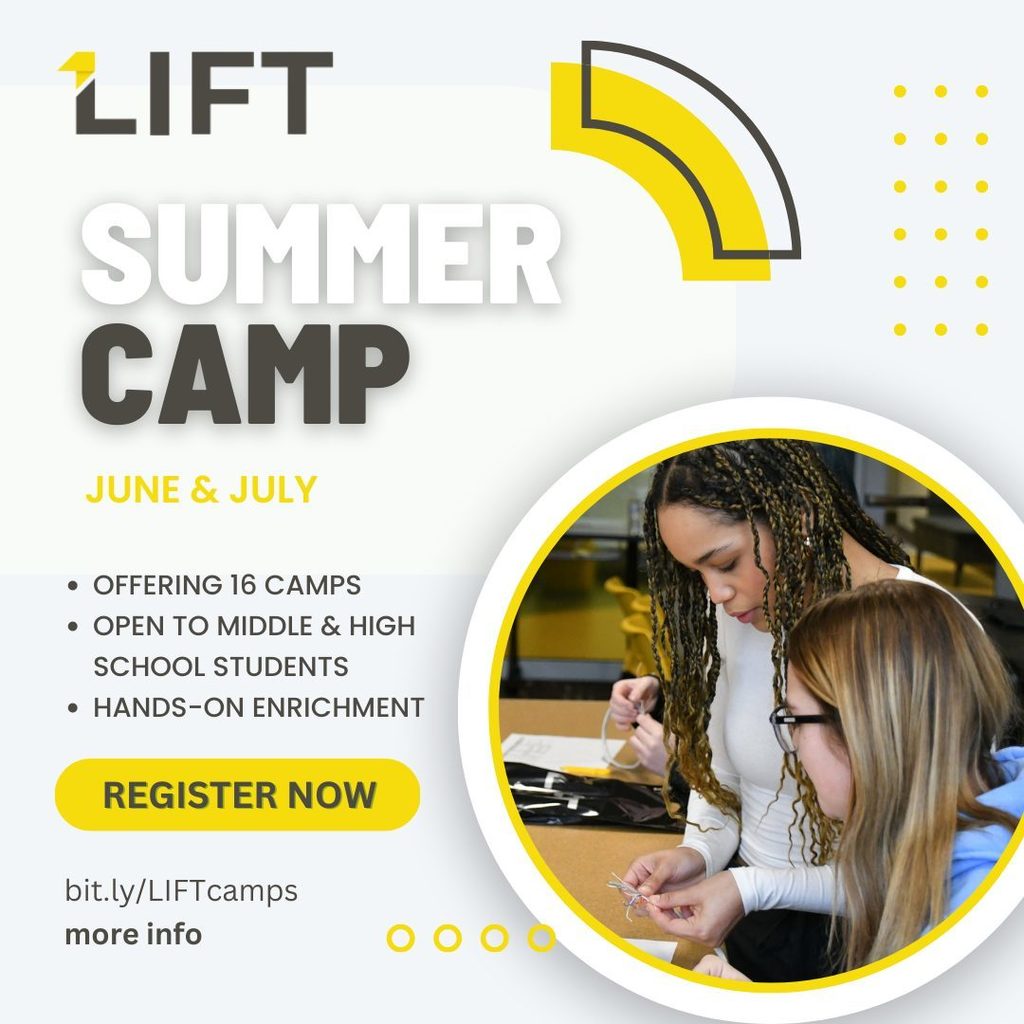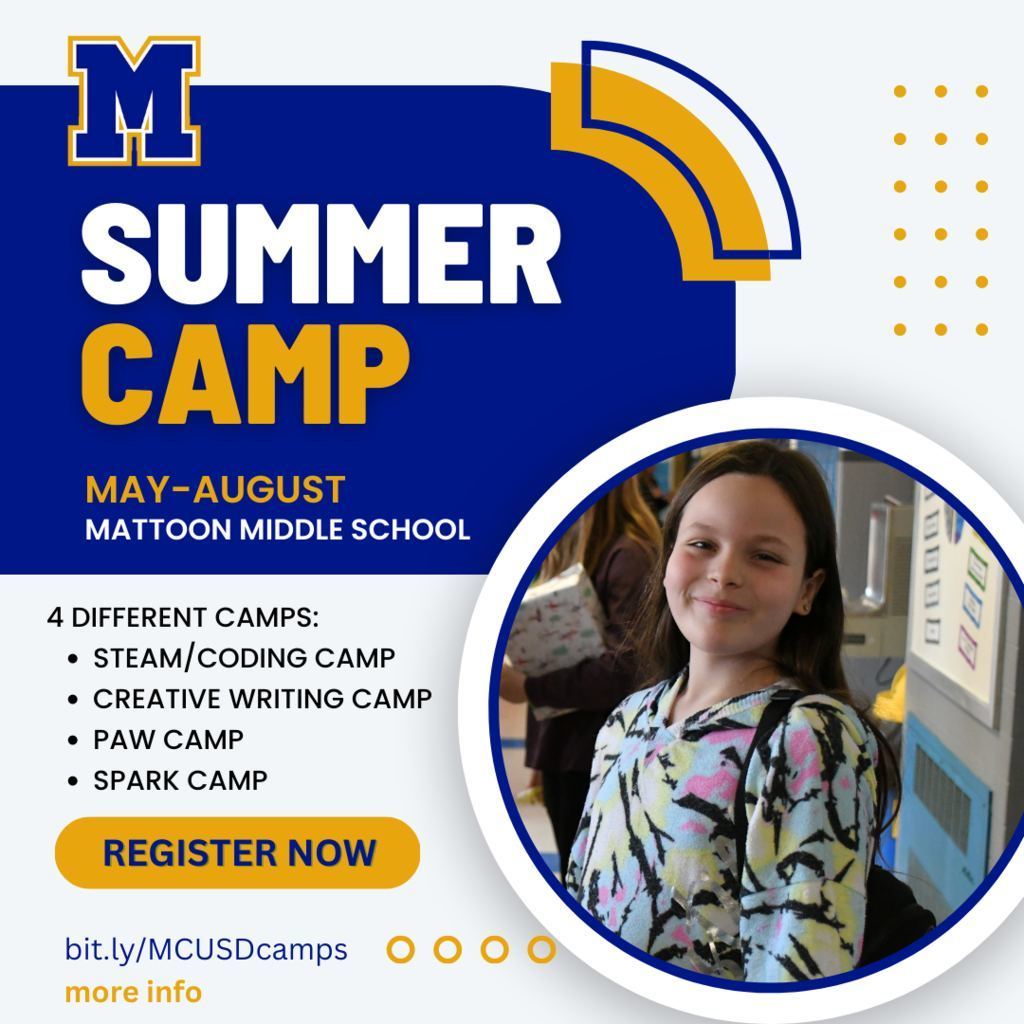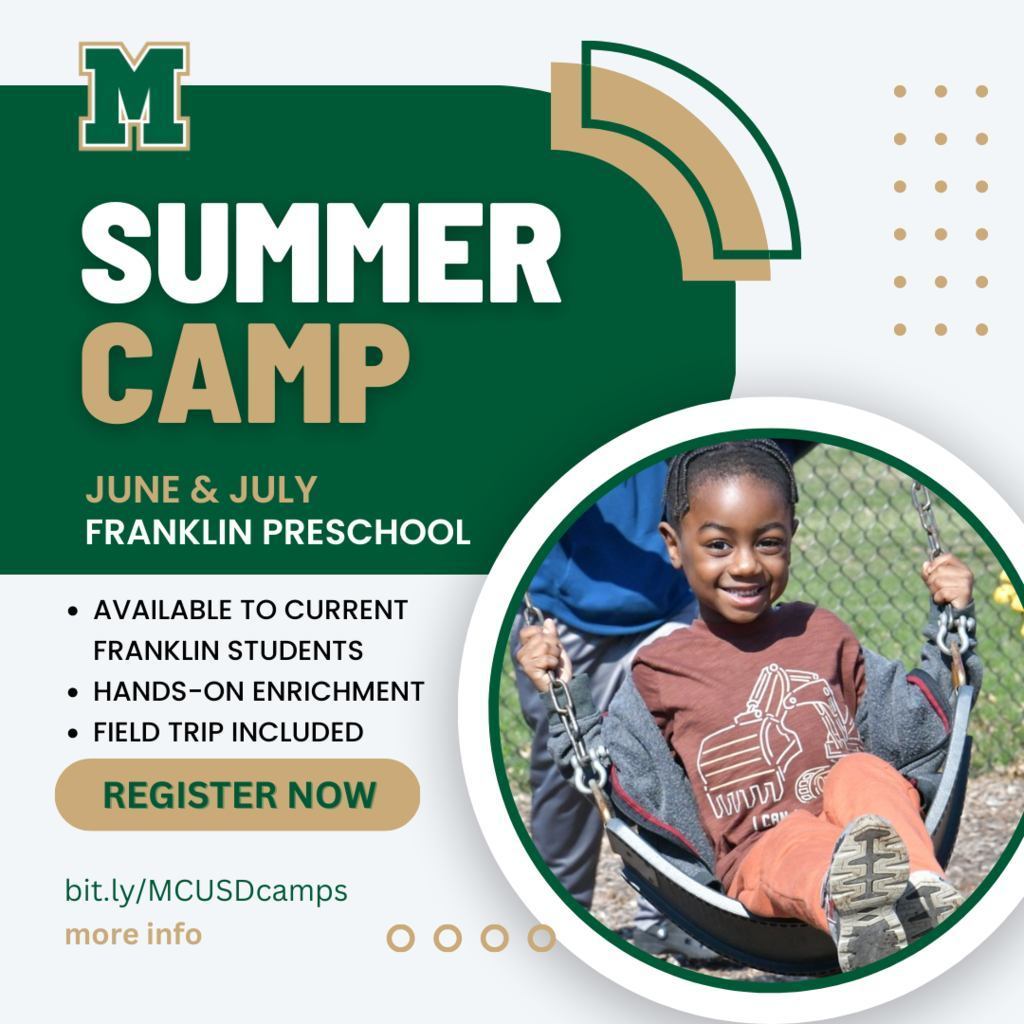 The MMS Spring Band Concert will take place on Saturday, May 6th from 3-5 PM. Groups performing include: 6th-grade, 7th-grade, drumline, jazz band, and the Mattoon Community Band. Please bring lawn chairs or a blanket.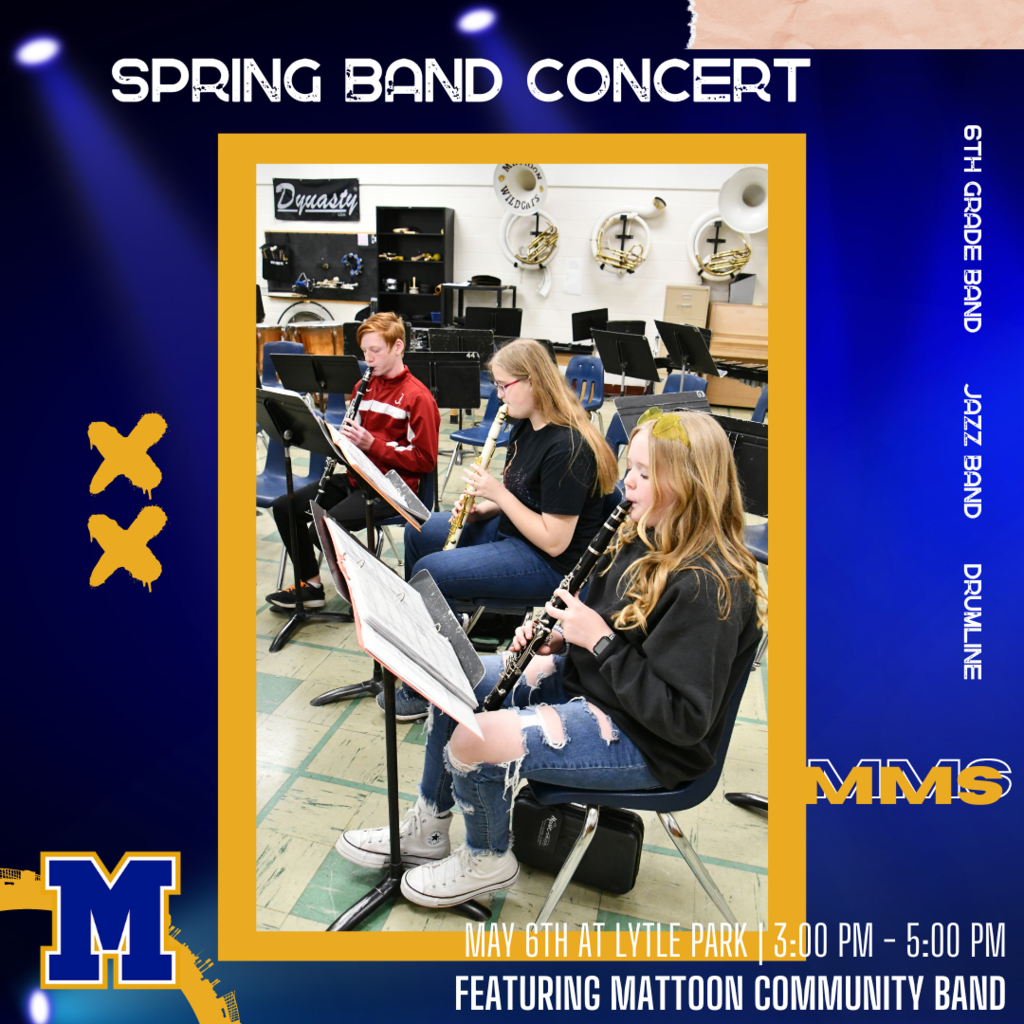 The Second Annual Tech Leadership Celebration will be held at Williams Elementary on May 5th from 9:00-10:00 AM. All families are welcome to watch as students gather from across the district to celebrate their tech achievements from the past year! A shout-out to MHS Tech Leader, Natasha Griffen for creating this promotional graphic.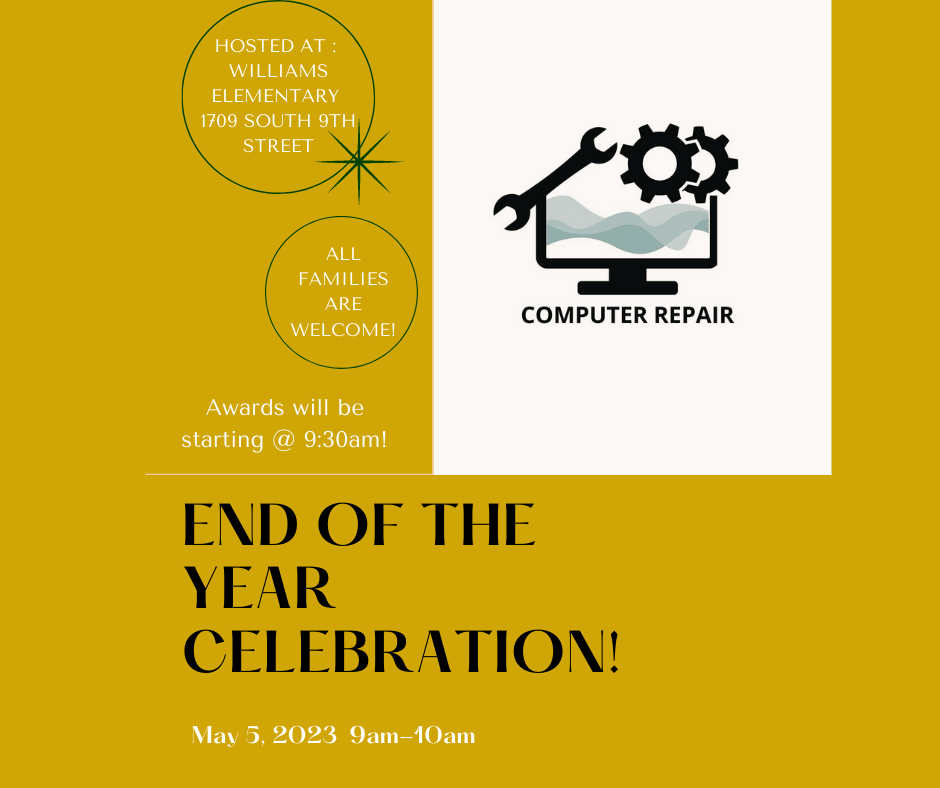 MMS is hosting 6th Grade Orientation night tomorrow (May 2nd) from 5:30-7:00 PM. Enter through door 3 and we will start with introductions in the Wildcat Gym. We can't wait to welcome our new Wildcats!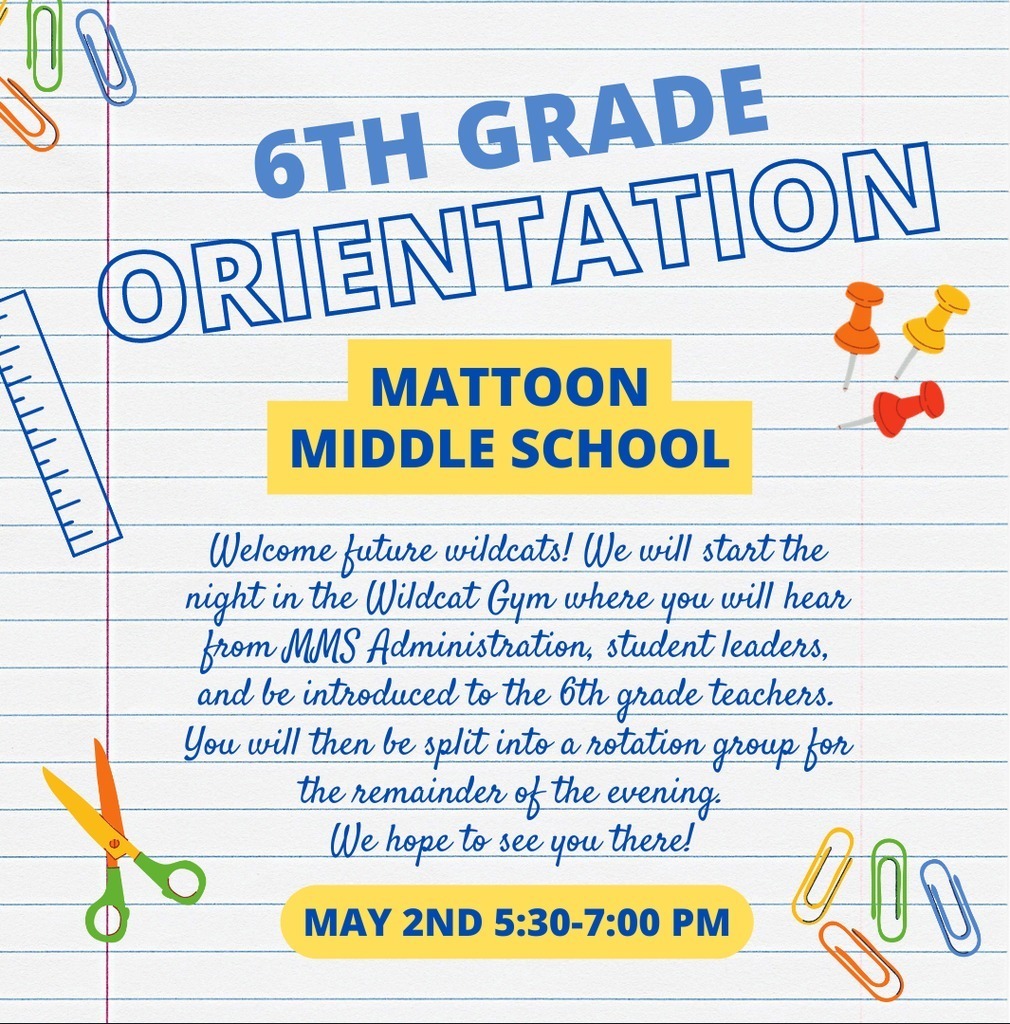 The last dance of the year at MMS will take place on Friday, May 5th. Tickets are $5 and the dance will begin at 5:30 PM.
Spirit Week at MMS begins Monday, May 1st!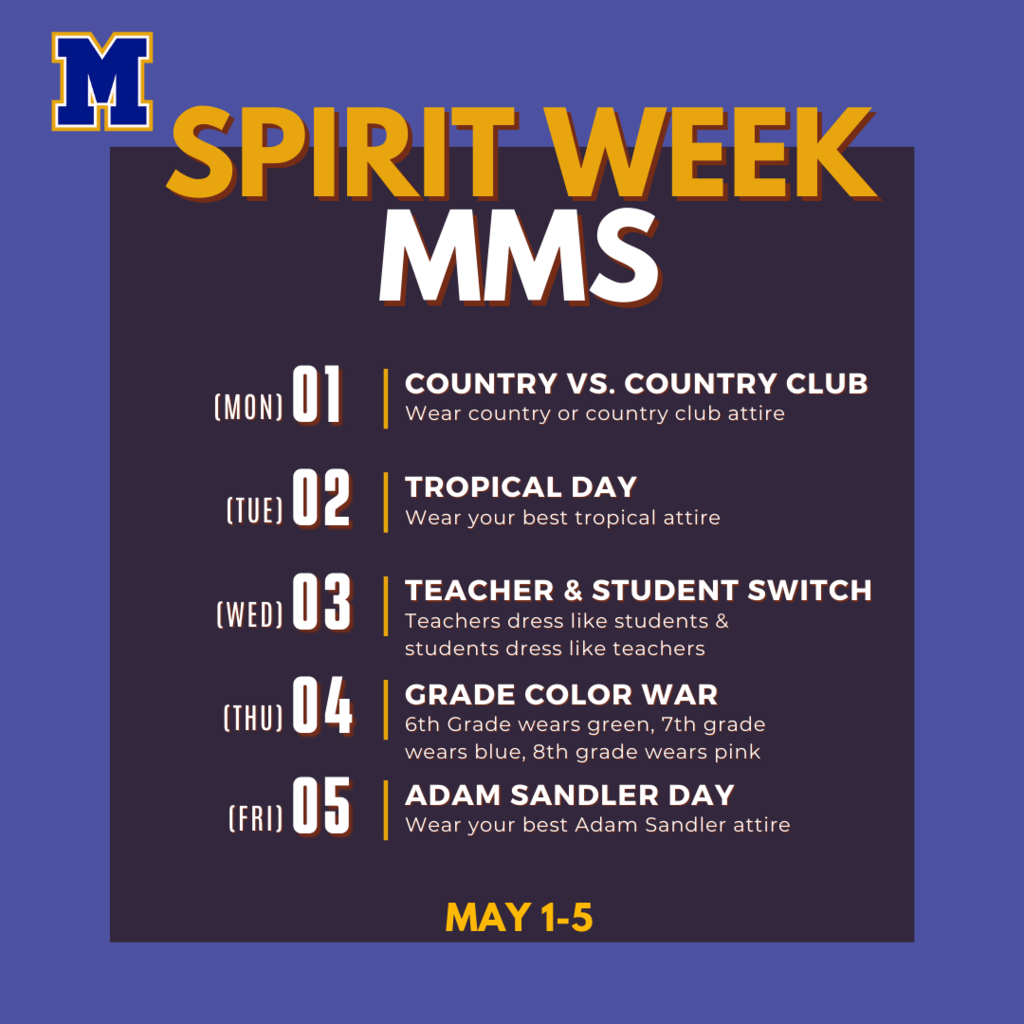 Join the team! We are currently looking for Full Time Bus Drivers, Substitute Bus Drivers & Aides 🚌 + Flexible Schedule ⌚️ + Earn extra Income 💰 + Build personal relationships with students + families 👥 Full-Time Bus Drivers receive: +Guaranteed 4 hours a day + Health Insurance + Paid Holidays + Personal Leave & Sick Leave + IMRF Retirement + District will assist in training to obtain Illinois Bus Driver License To apply or find out more information click the link below: bit.ly/mcusd2-apply