Riddle Elementary art students continue to work on the 2022-2023 School year mural. The mural will be a combination of Vincent Van Gogh's "Starry Night" and the "Great Wave of Kanagawa".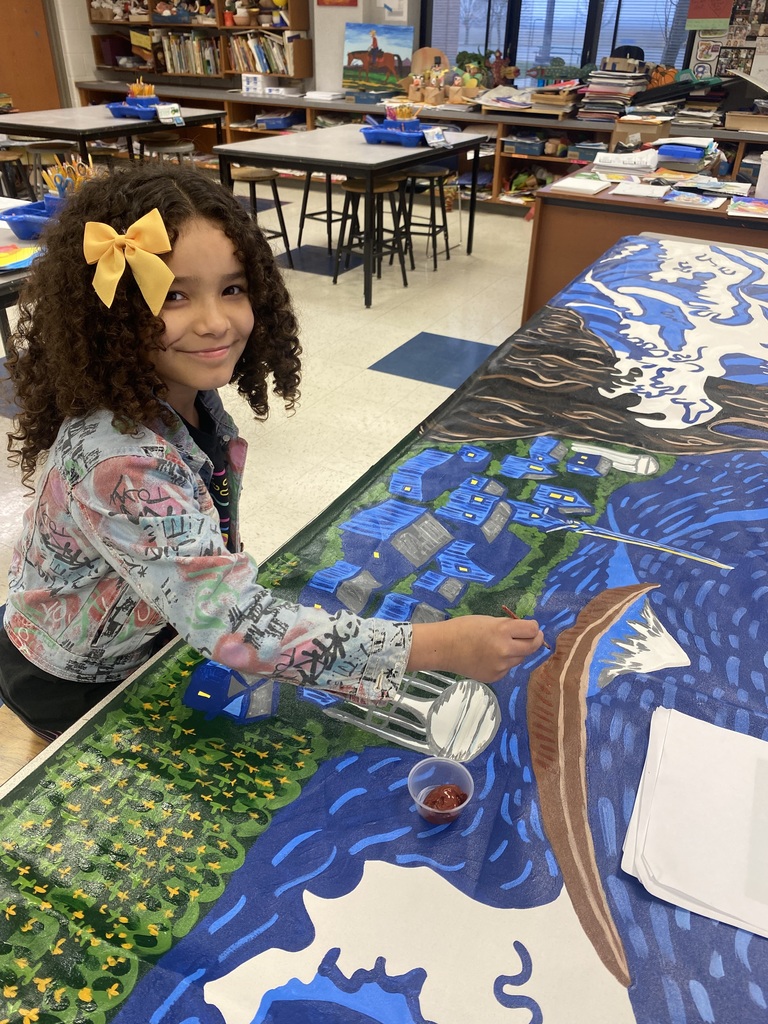 Riddle Elementary 4th and 5th grade students are invited to participate in the Illinois Readers Choice Program, the Bluestem Award. There are twenty nominated books, and in March students are able to vote for the book they believe should win the award. For each Bluestem book read, students answer questions about the book and are entered into a monthly drawing for free books. Pictured are the drawing winners for the months of November and December. Congrats to all the winners!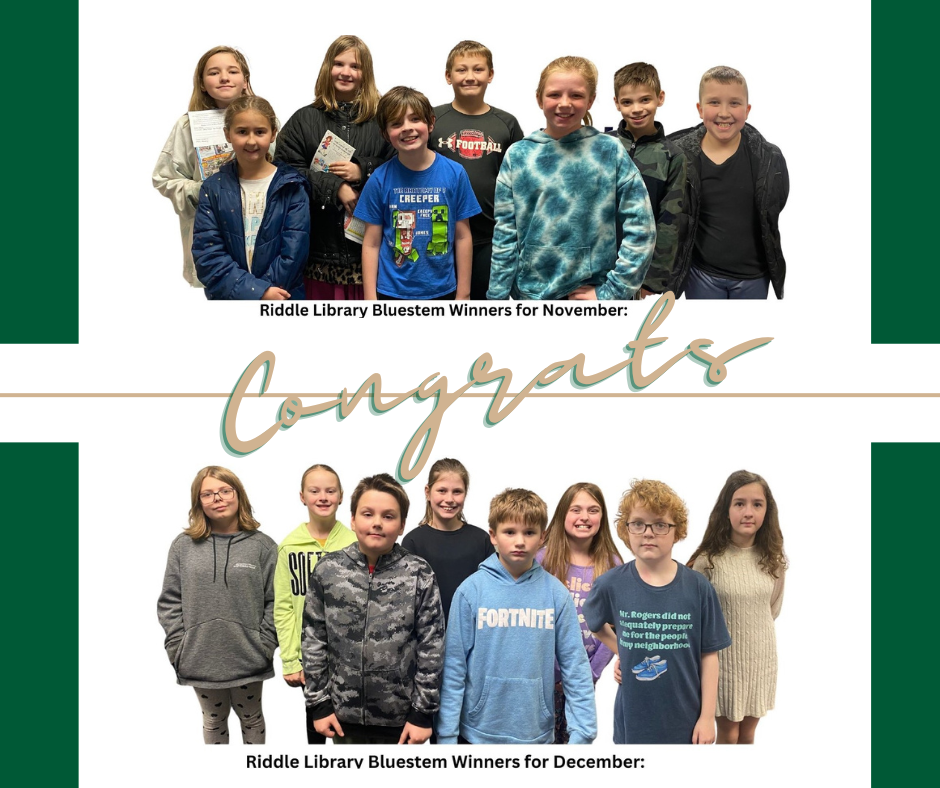 A reminder that Mattoon CUSD #2 will be closed tomorrow in observance of Martin Luther King Jr. Day.

Meet Maria from Miss Hawbaker's class at Riddle Elementary. She was the 2nd Quarter Art Award Winner at Riddle Elementary. Each quarter students demonstrating leadership throughout the year are entered into the Art Bucks raffle. Maria's name was drawn and she received all of her favorite treats as the winner!

Riddle Elementary art students have been working on a new cafeteria mural. The mural is a combination of Vincent Van Gogh's Starry Night and the Great Wave of Kanagawa. Students are very excited about the progress made and can't wait to display it!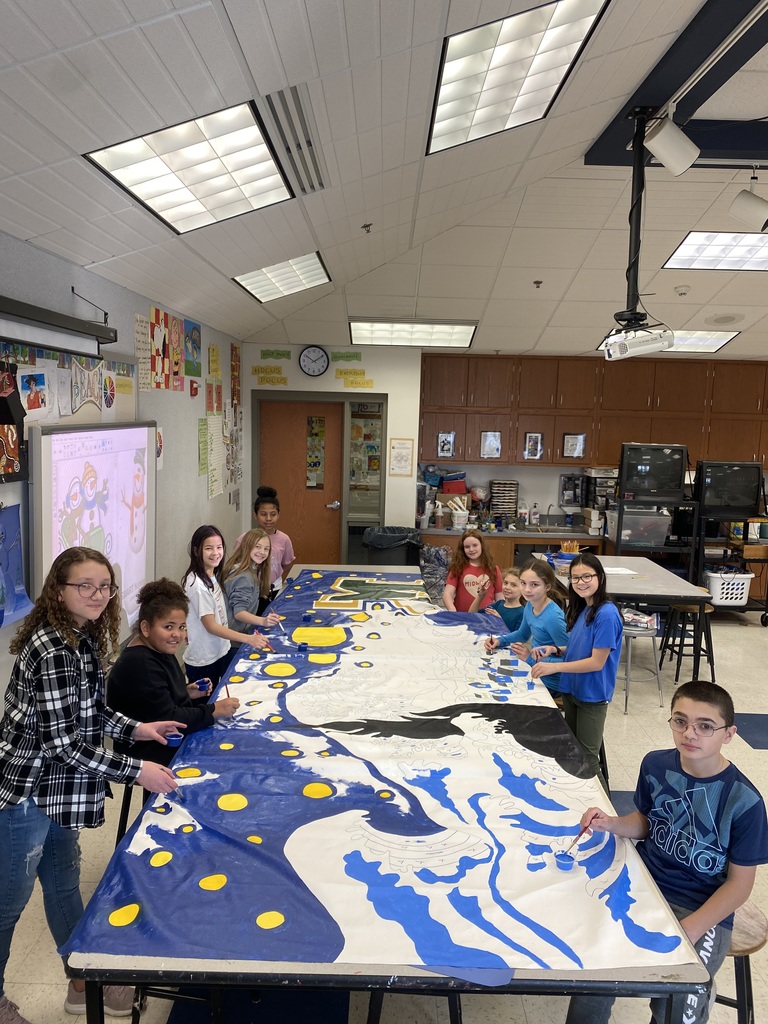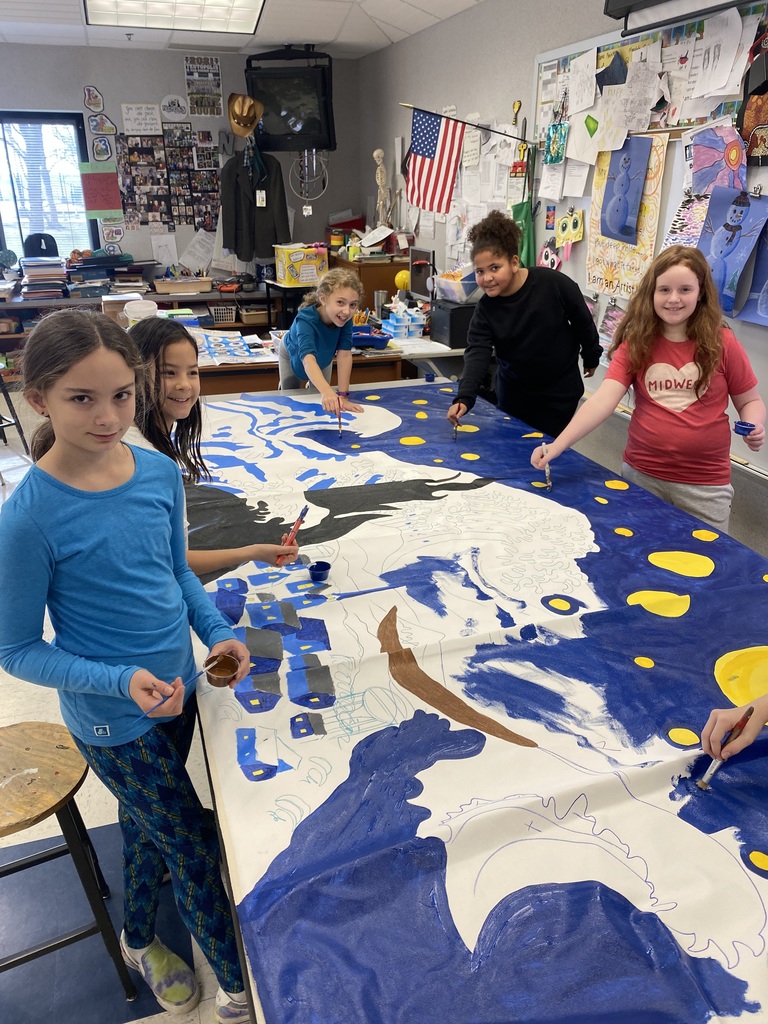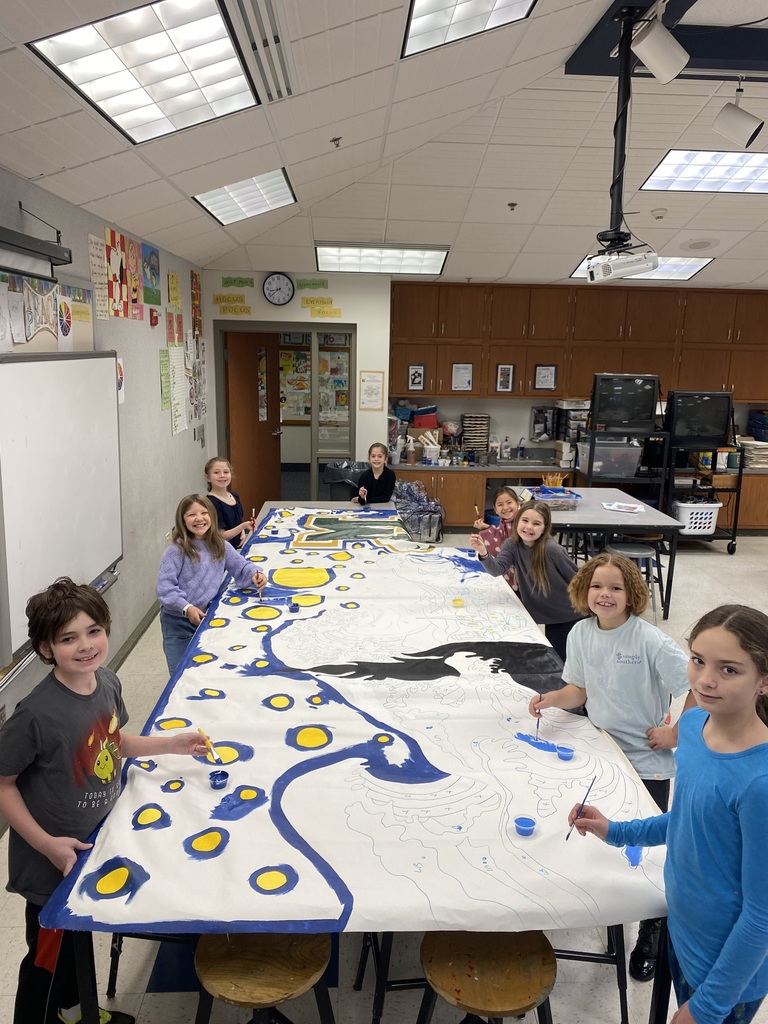 Today we want to welcome our students back to school! Wishing you a wonderful day and an amazing semester.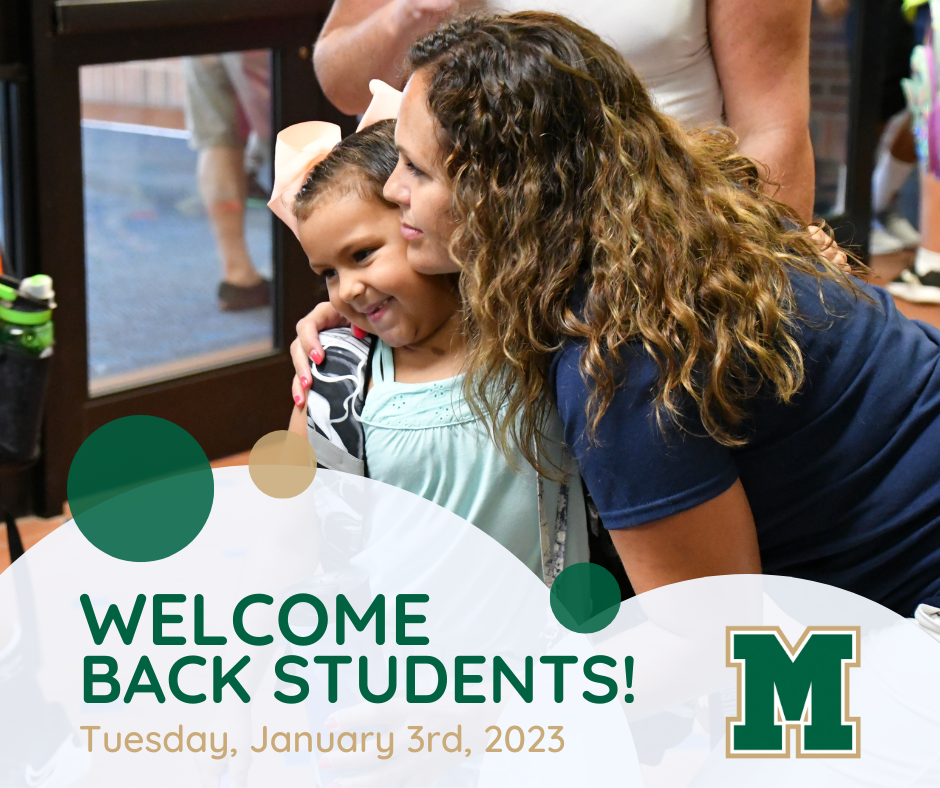 Today we welcome teachers back and tomorrow students return from break to begin a new semester!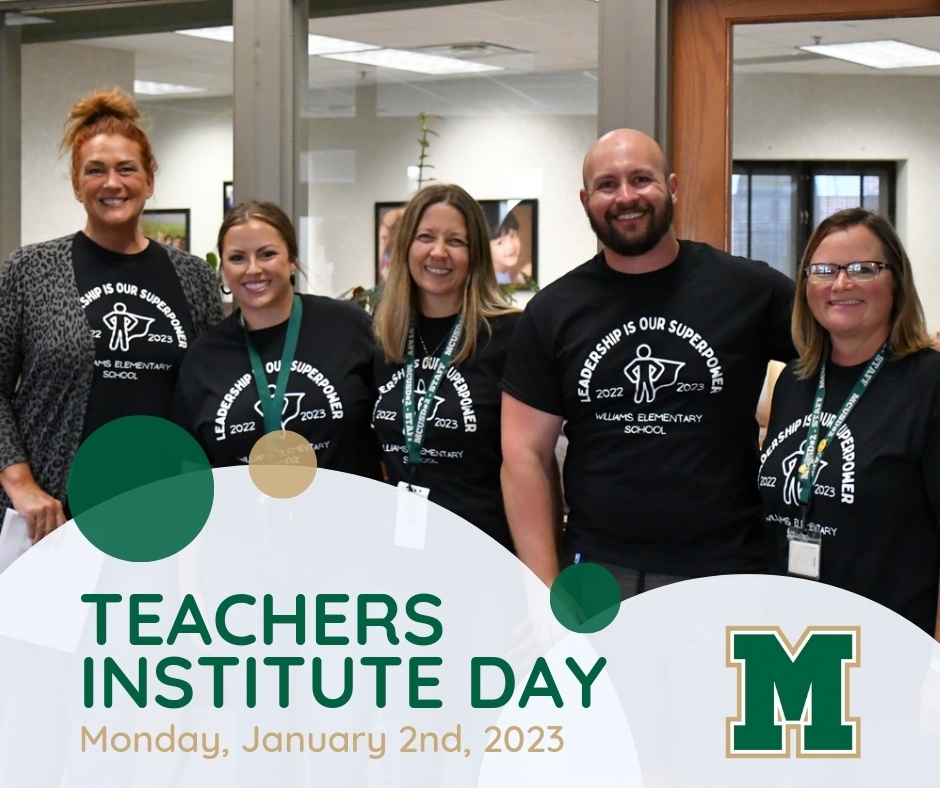 Happy New Year! Drop your 2023 resolutions & Wildly Important Goals in the comments!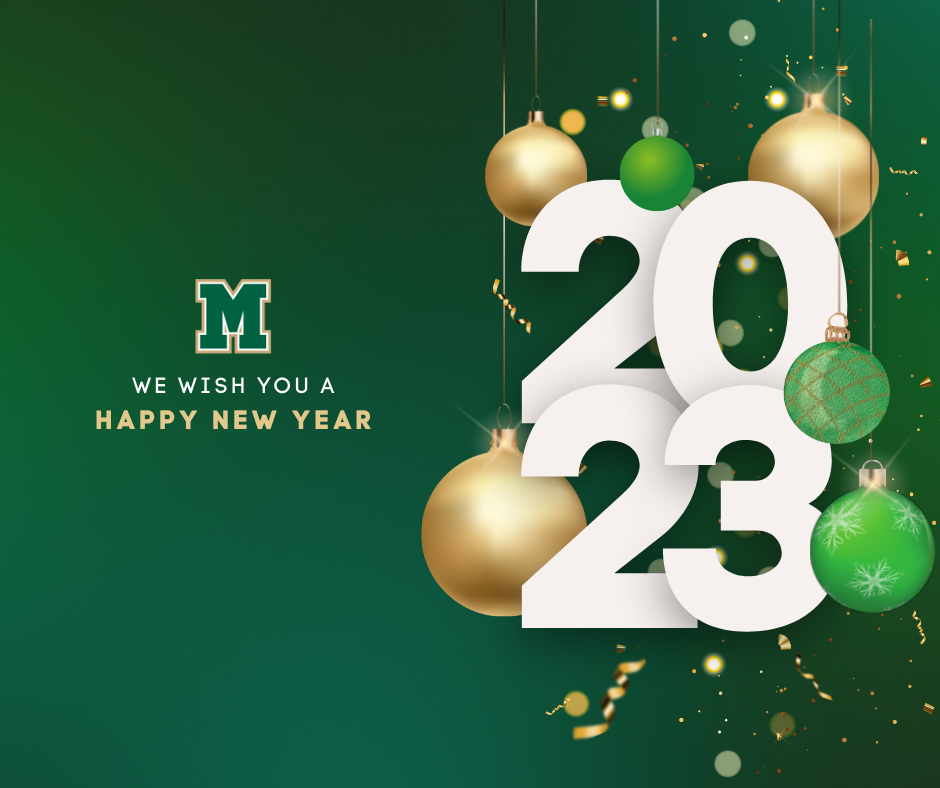 Photos from the 5th Grade Winter Band Concert held on Tuesday, December 20. This concert brought together students from Riddle and Williams Elementary schools. What a wonderful night of music!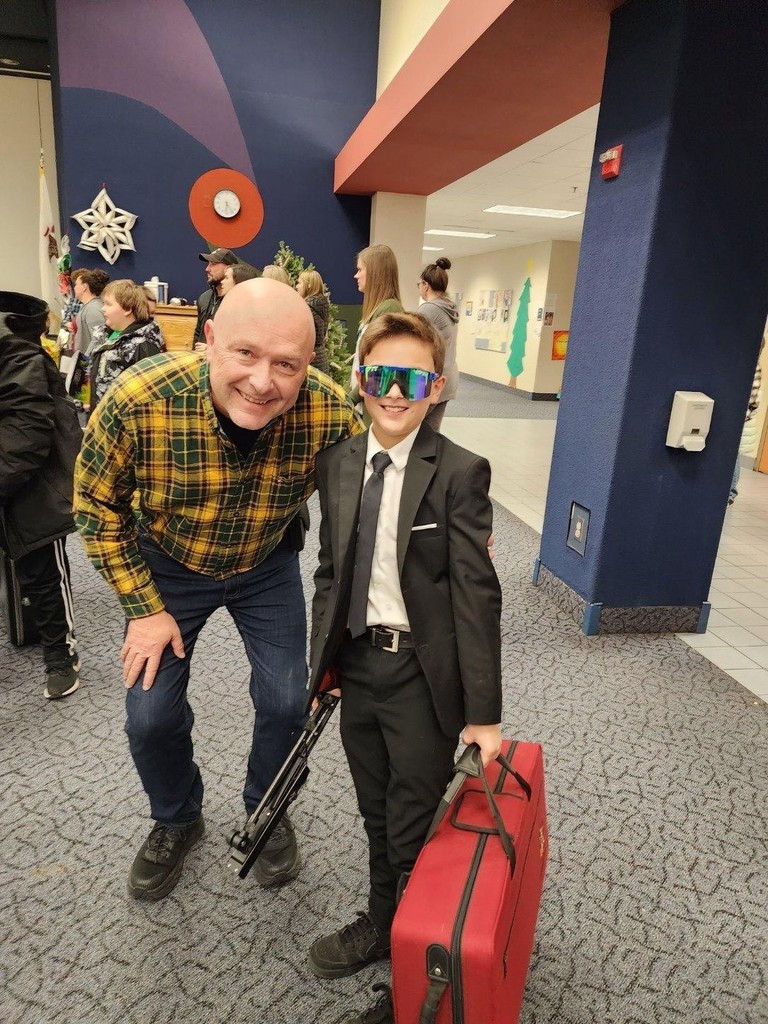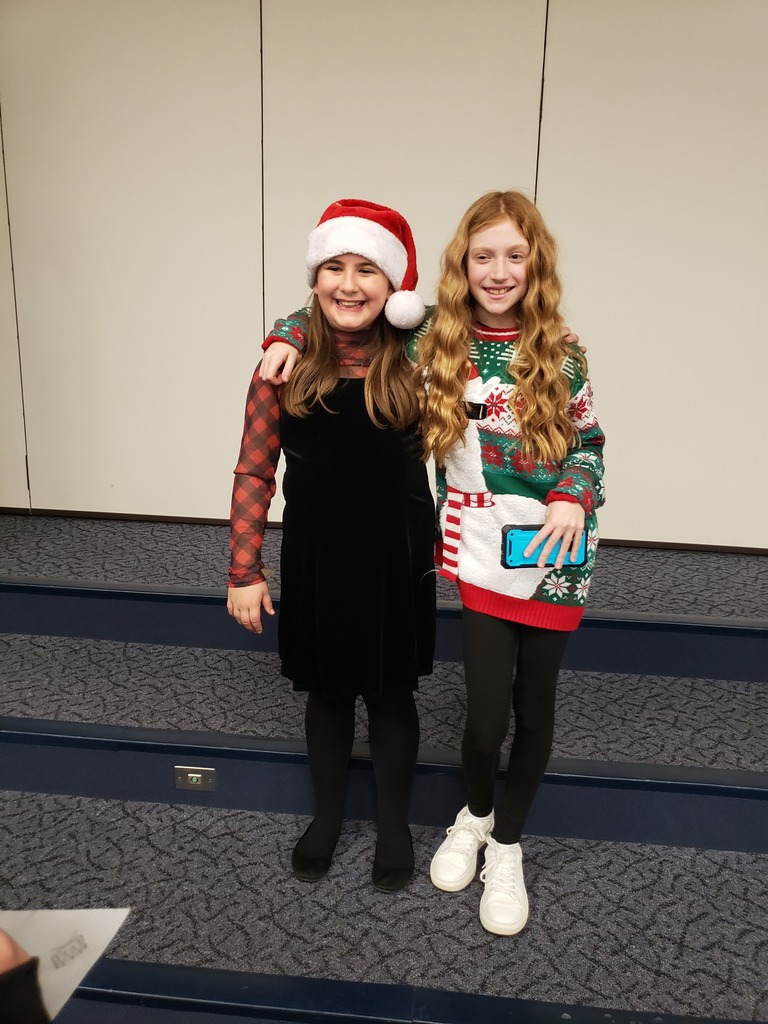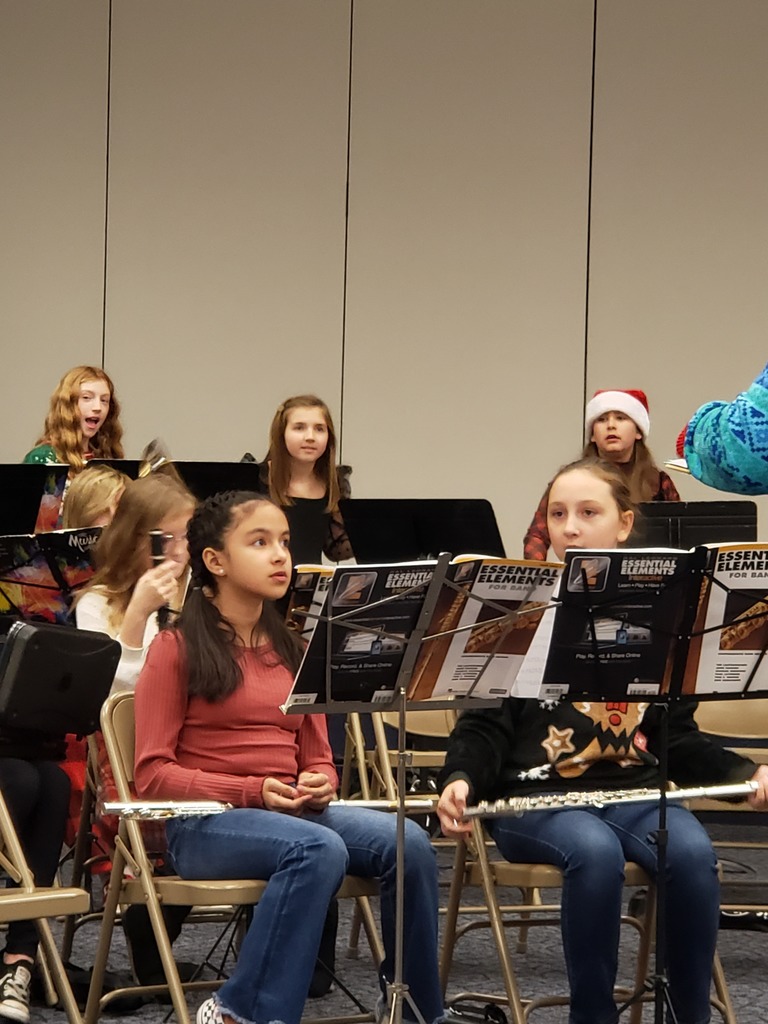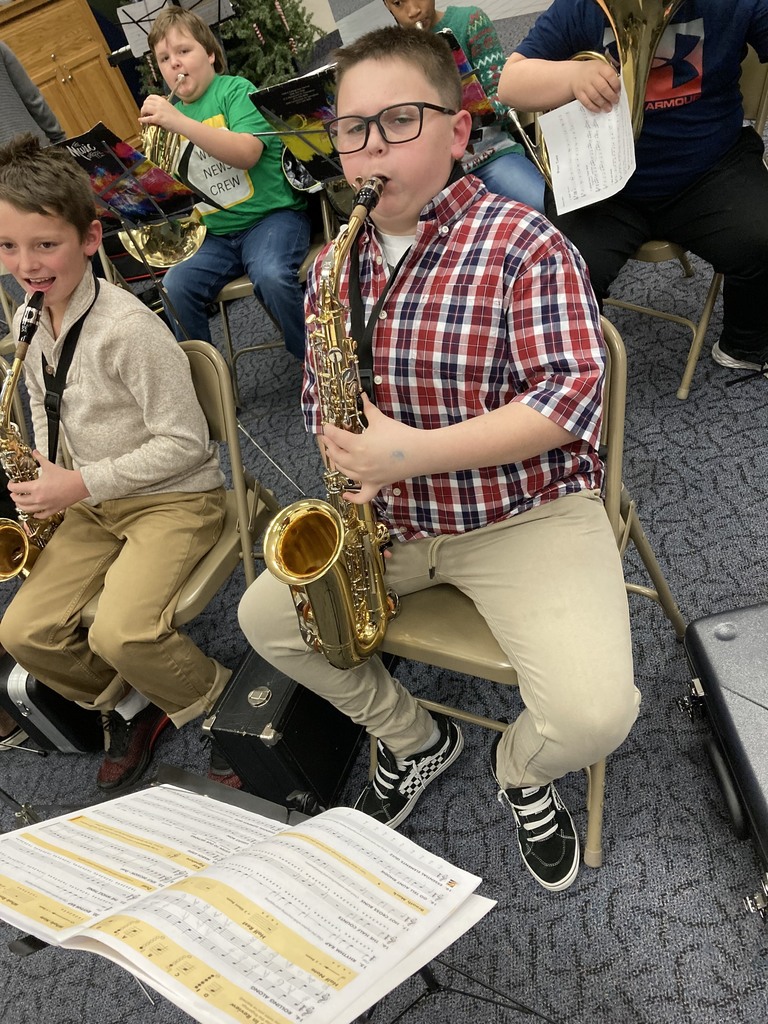 Photos from the Holiday Penguin Shop at Riddle Elementary. Parent volunteers and 4th and 5th graders help to run the shop so students from the school can come to purchase Christmas gifts for their family/friends. Volunteers serve about 5-6 classes a day during the week. The students LOVE the Penguin Shop!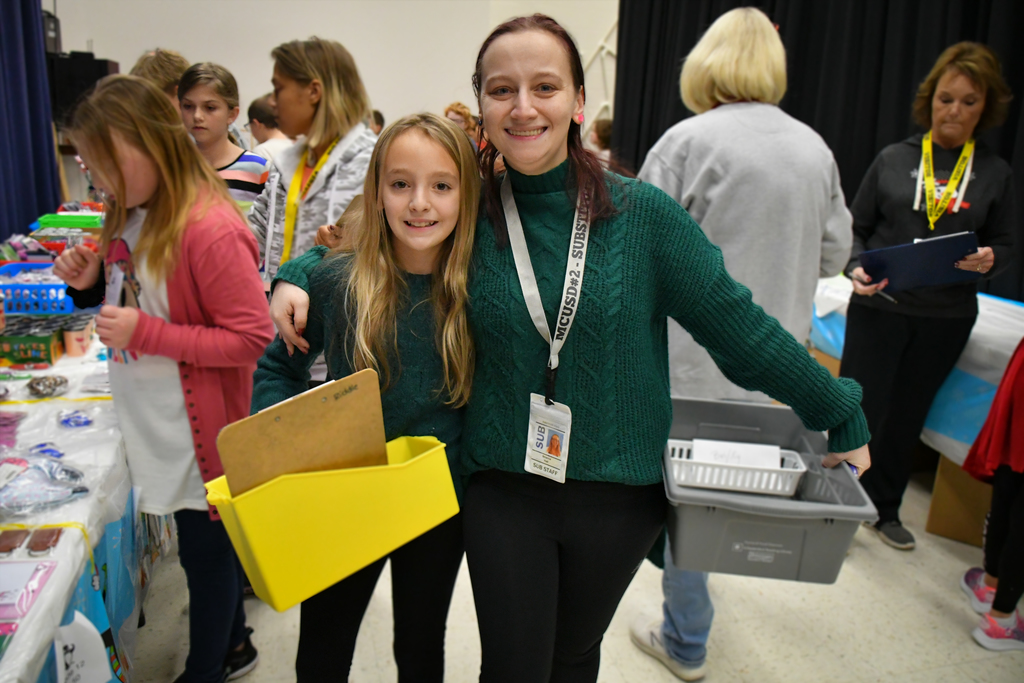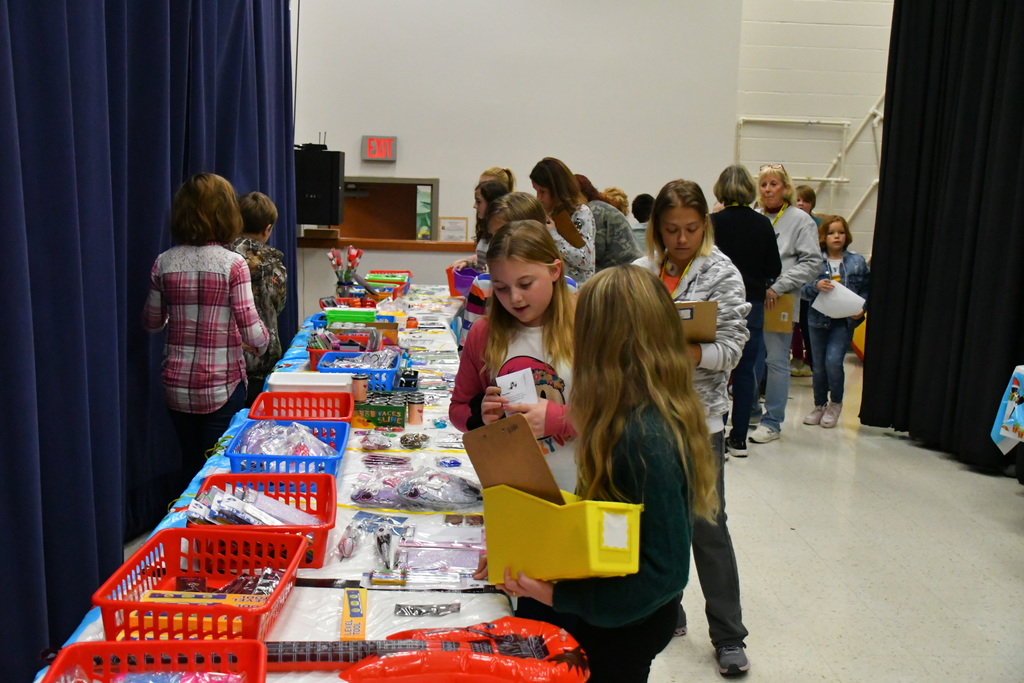 Happy Holidays!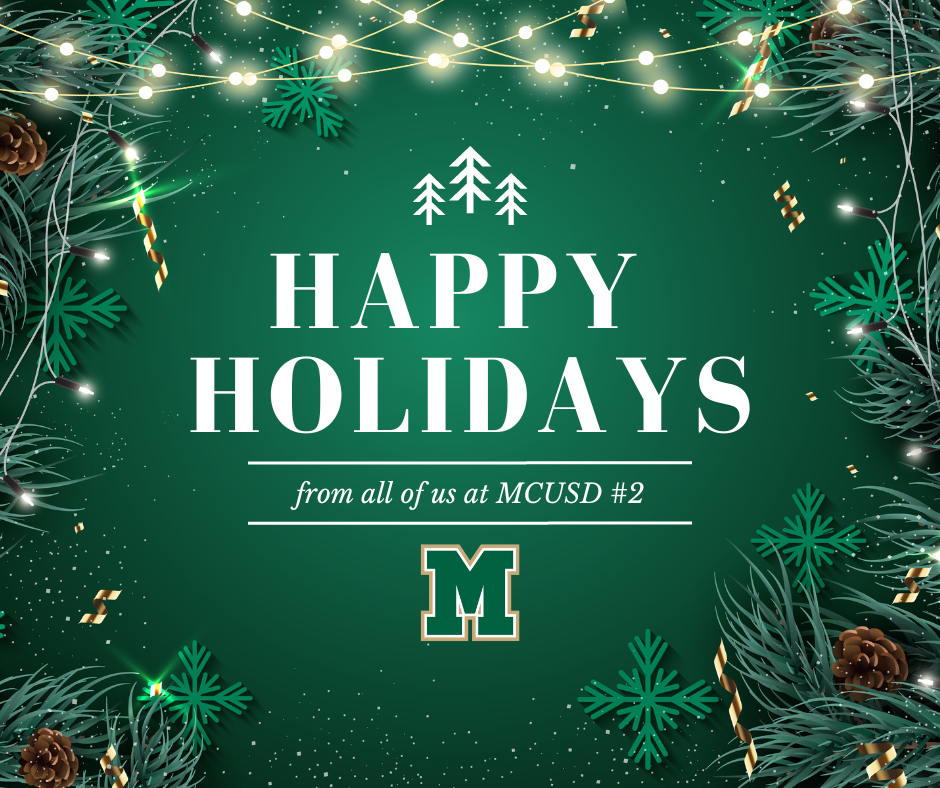 As we begin Winter Break, we should also be preparing for the Winter Weather Storm coming this week. The National Weather Service has issued a Winter Storm Warning in effect from Thursday (12/22) through Saturday. This warning includes below-freezing temperatures, dangerous winds, and snow. While our students will be away on break, we are still thinking about their safety. Here are some safety tips for playing in the snow over break AFTER the storm has passed. We wish you all a safe and relaxing holiday season. We look forward to seeing the kids back in 2023.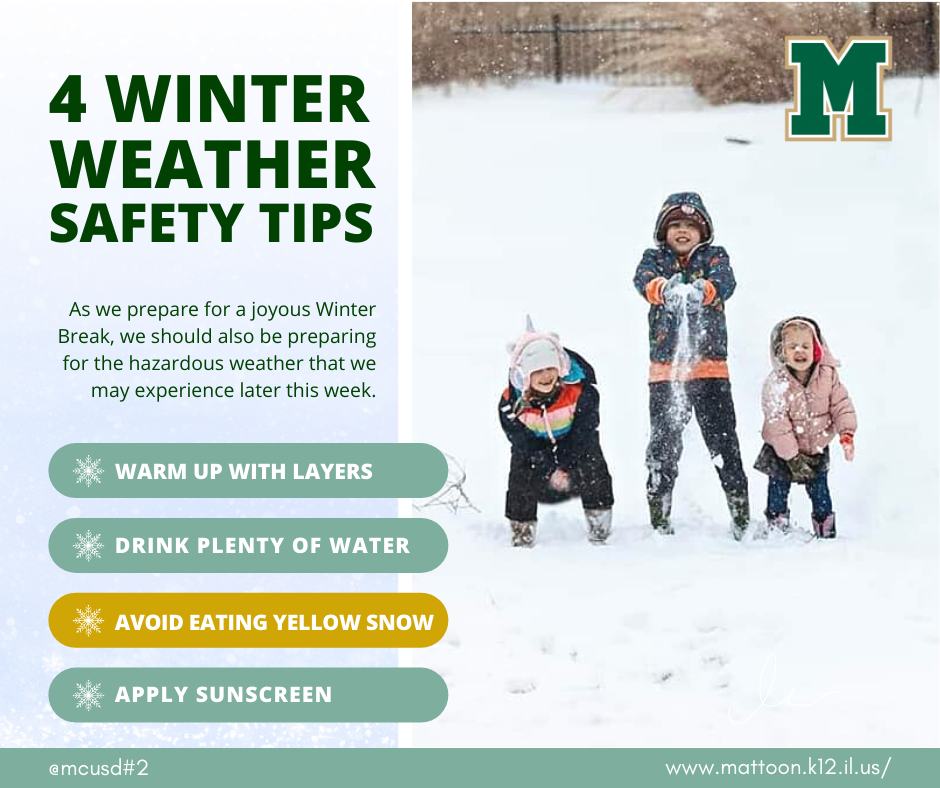 The 5th Grade Winter Band Concert will be at 6 p.m. tomorrow (12/20) at Riddle Elementary School. Wear your festive holiday gear along with our musicians to celebrate a successful semester of music making!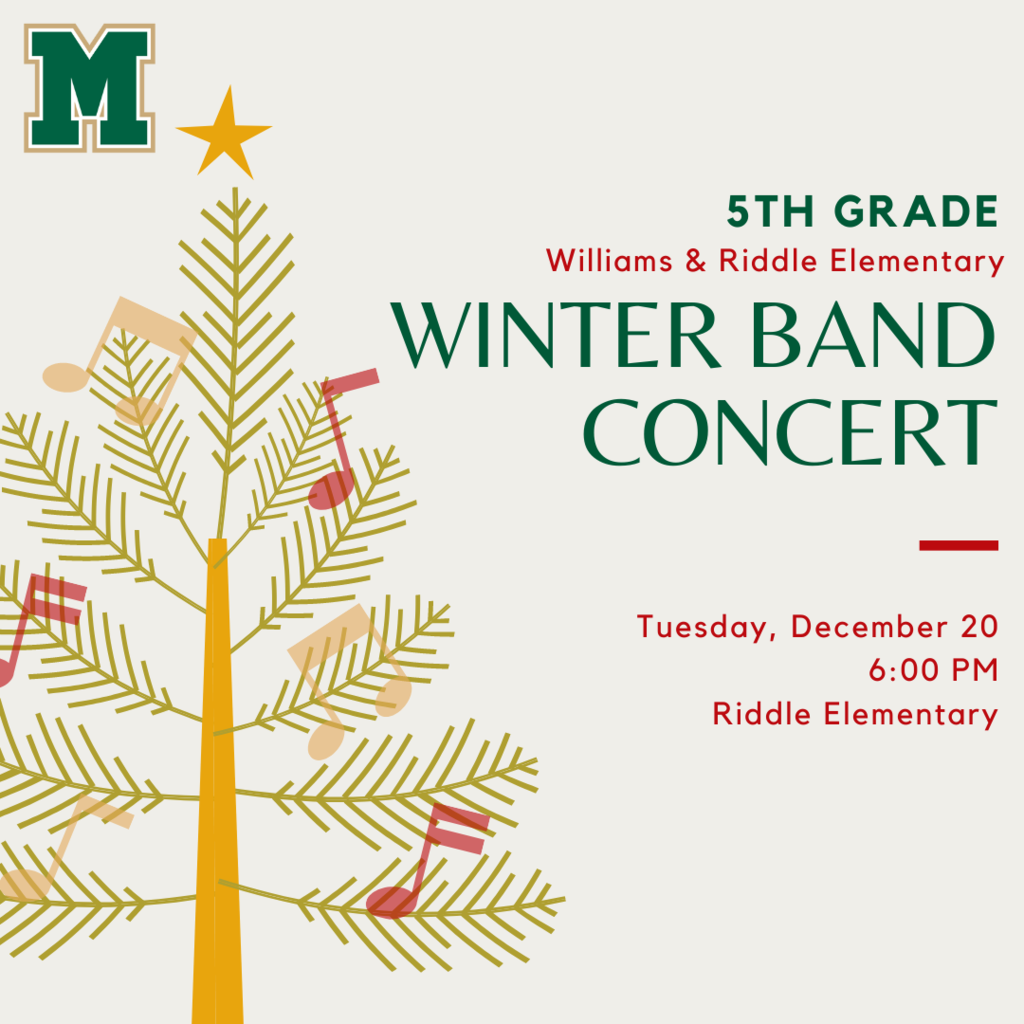 Get ready! Winter Break starts Thursday, December 22 and students will not return to school until Tuesday, January 3, 2023. Teachers will return on Monday, January 2nd for Teachers Institute.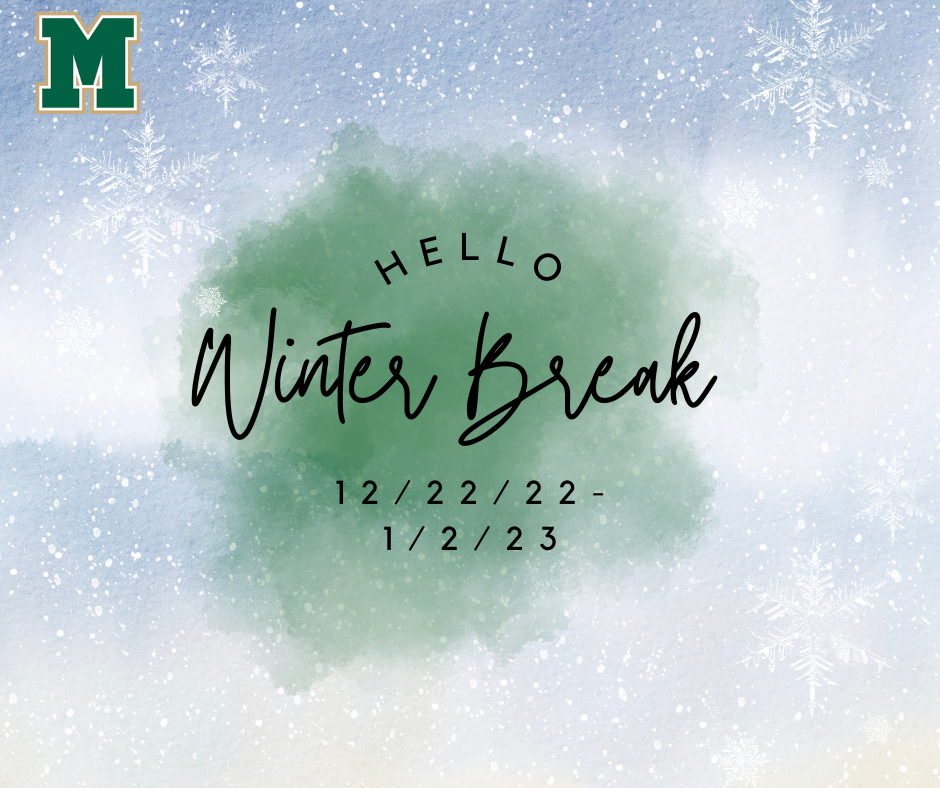 Just a reminder, Riddle Elementary is hosting their 2nd annual Penguin Patch Holiday Shop next week! Students will be secretly shopping for family and friends DURING the school day with their teachers. It is a great excuse to encourage your child to earn their shopping money by doing some chores at home. Here are a few ideas on how they can earn money to shop: Make their bed, help bring in the groceries, help a sibling with a project, feed the dog or assist grandparents with chores. #MCUSD2 #Mattoon #RiddleElementary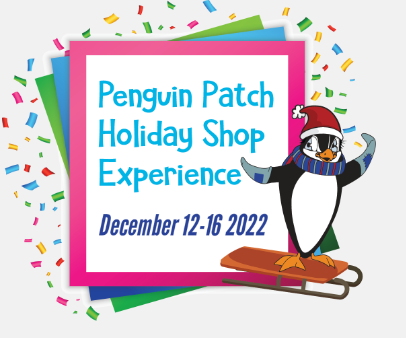 Check out the Riddle Elementary "December to Remember" Calendar! Plenty of fun days ahead this month. #MCUSD2 #Mattoon #RiddleElementary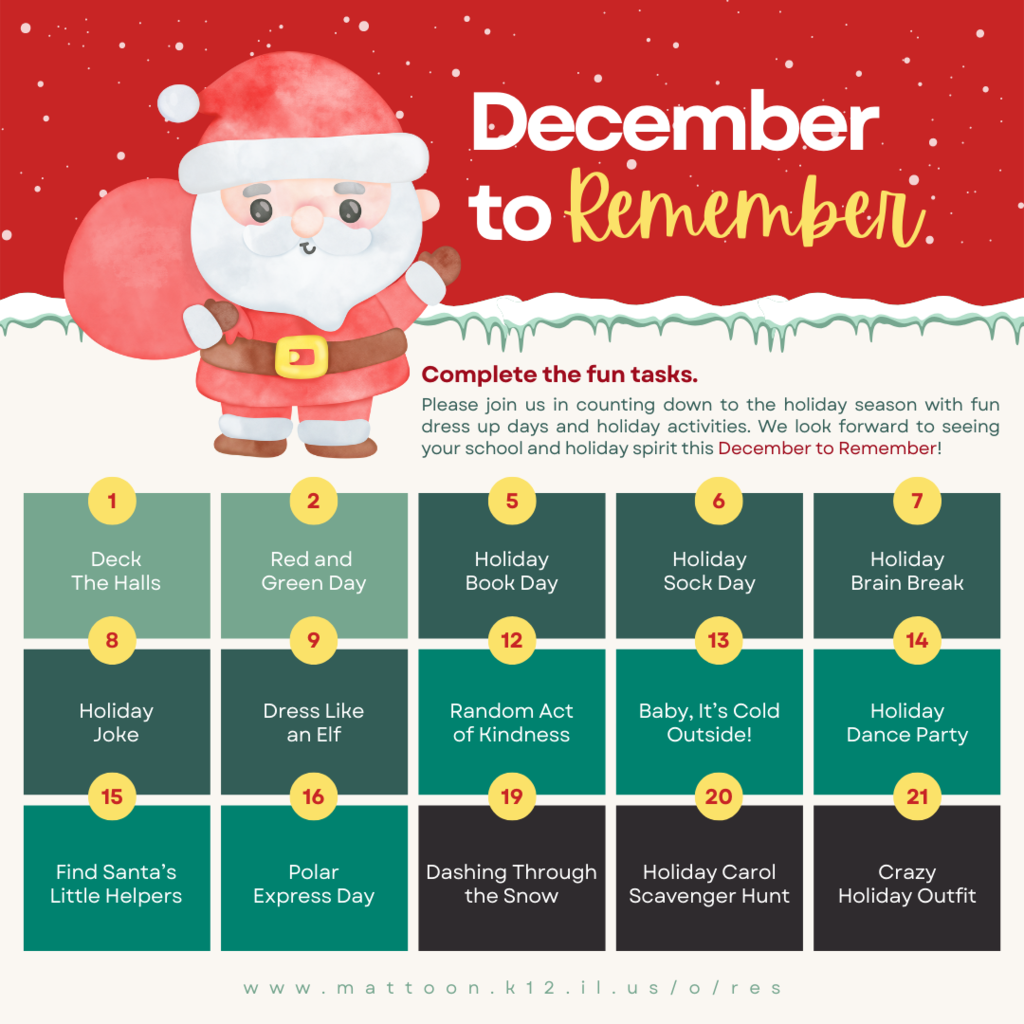 Riddle Elementary will be hosting its 2nd annual penguin patch holiday shop. More information will be coming home soon to families. Students will be secretly shopping for family and friends DURING the school day with their teachers. It is a great excuse to encourage your child to earn their shopping money by doing some chores at home. Here are a few ideas on how they can earn money to shop: Make their bed, help bring in the groceries, help a sibling with a project, feed the dog or assist grandparents with chores. #MCUSD2 #Mattoon #RiddleElementary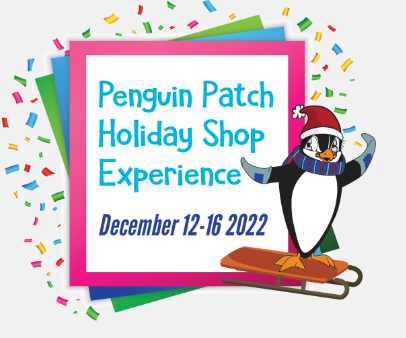 Riddle PTA recently took 73 students on a field trip to Elevate in Champaign. Those students sold enough Fannie May items during the Fall fundraiser to qualify for the trip. They also enjoyed pizza and a drink while they were there. #MCUSD2 #Mattoon #RiddleElementary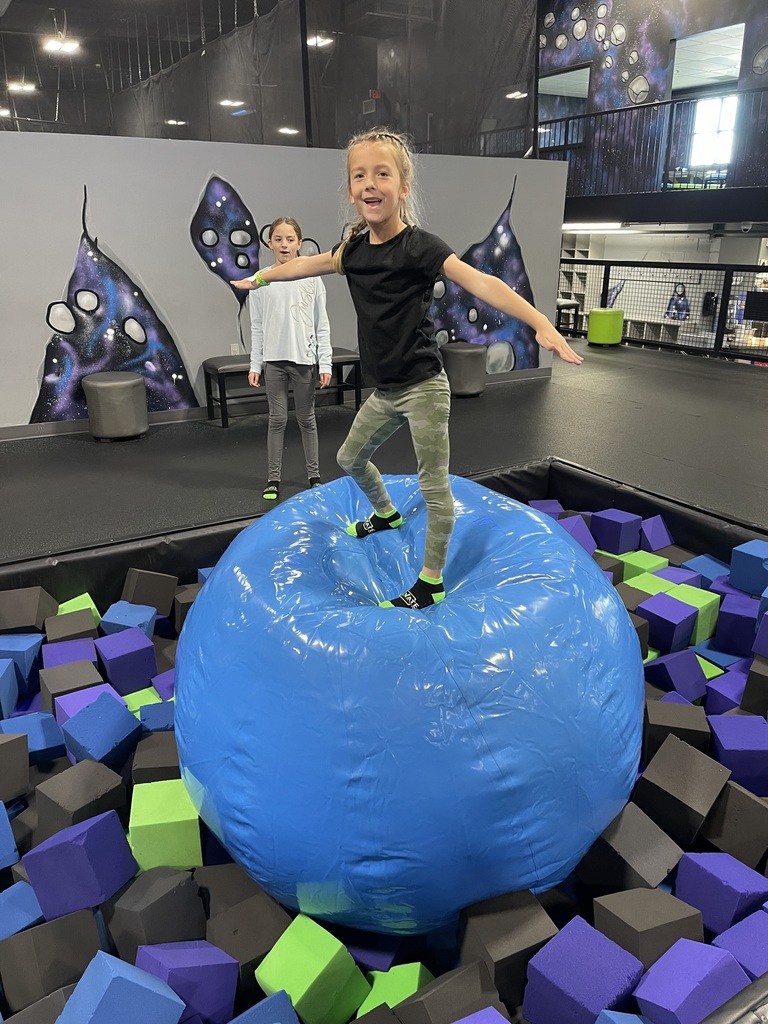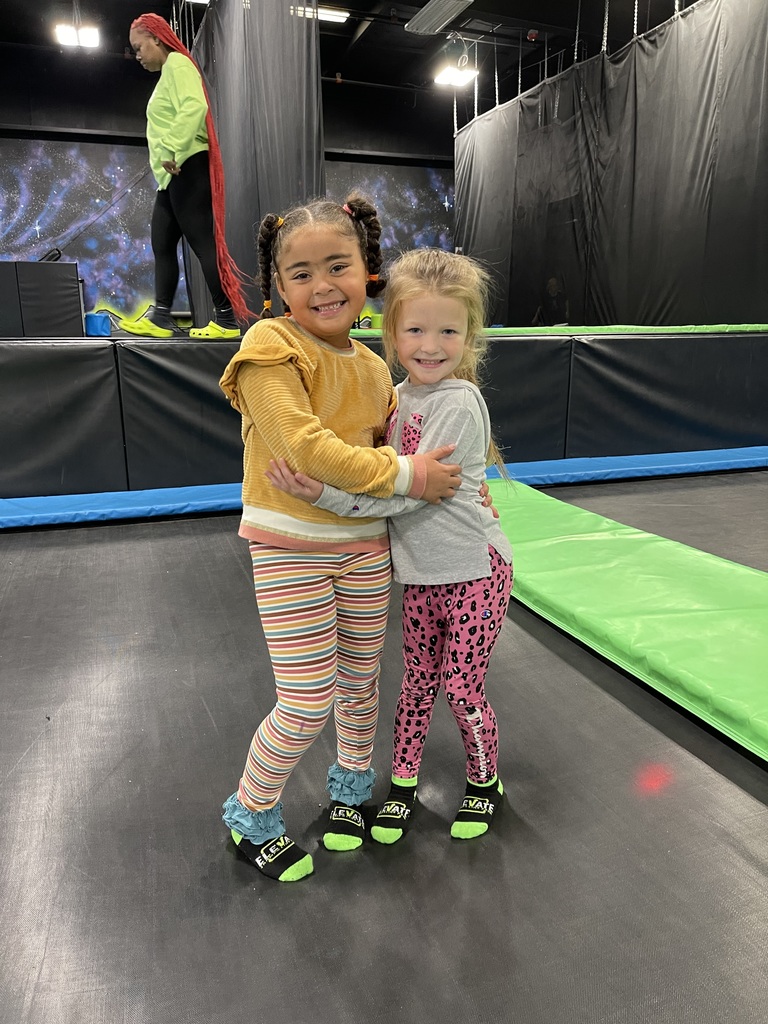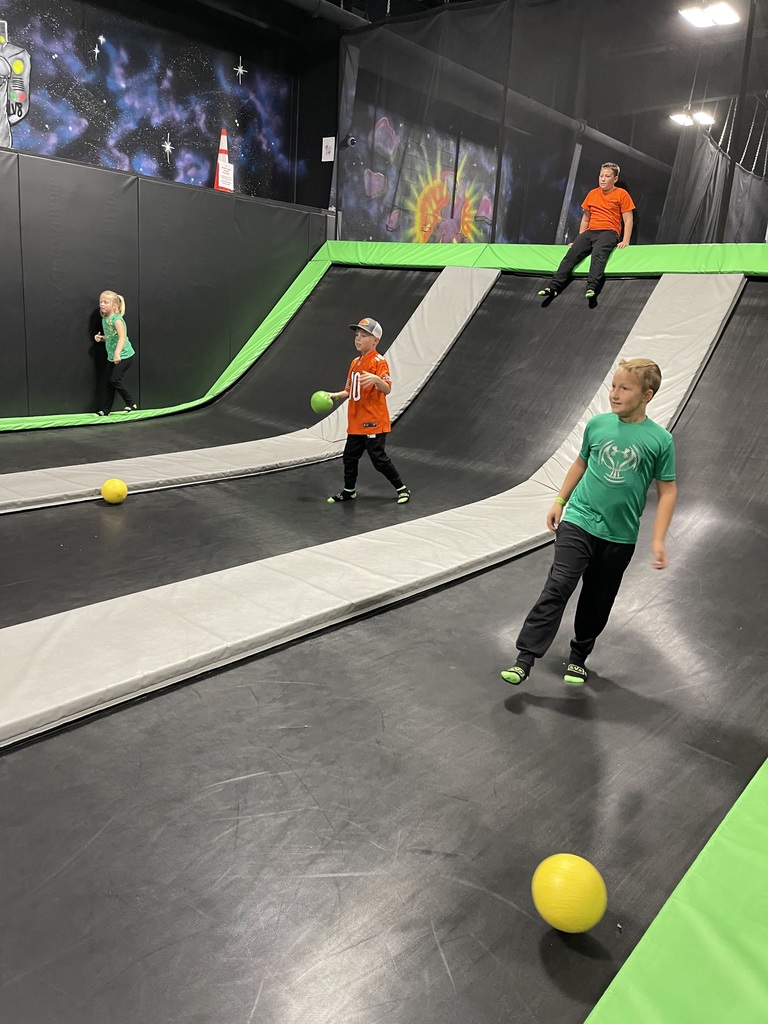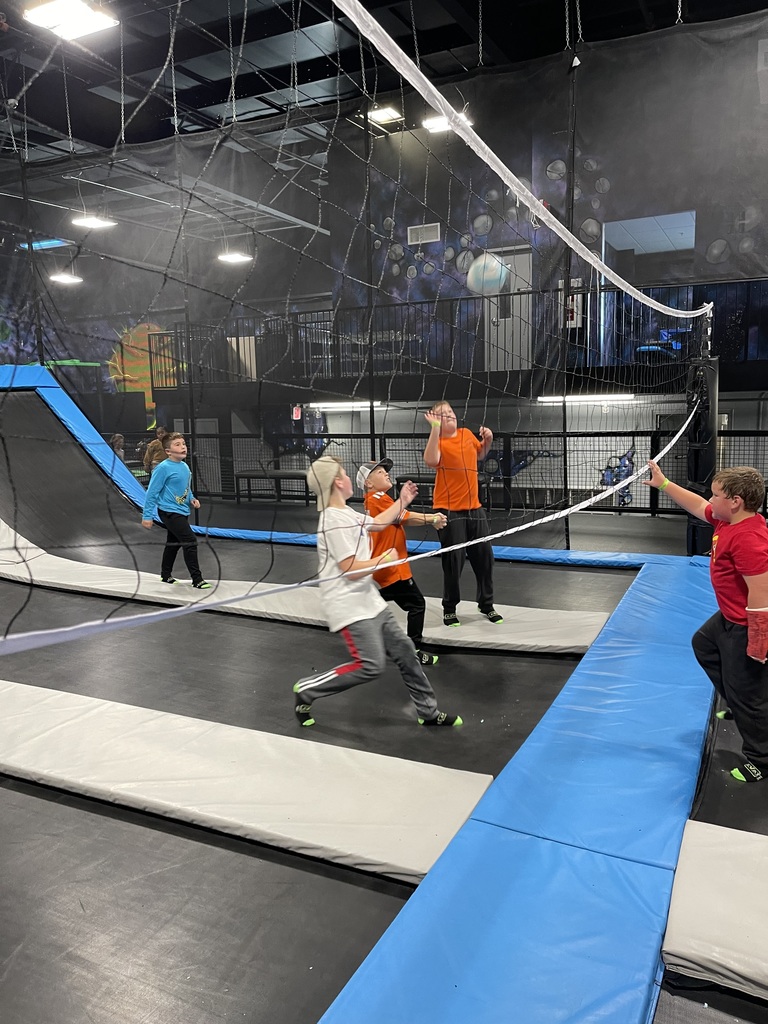 *NOW HIRING* Mattoon CUSD #2 is looking for Supervisors at Williams and Riddle Elementary schools. + 5.5 hours a day + Supervision of students during recess & lunchtime + Assist with Arrival & Dismissal + Build personal relationships with students + staff + Great first step into the education field This position is a great opportunity for someone who is looking for some flexibility within their day. Apply with the link below:
http://www.generalasp.com/mattoon/onlineapp/default.aspx?Category=Support+Staff
#MCUSD2 #Mattoon #NowHiring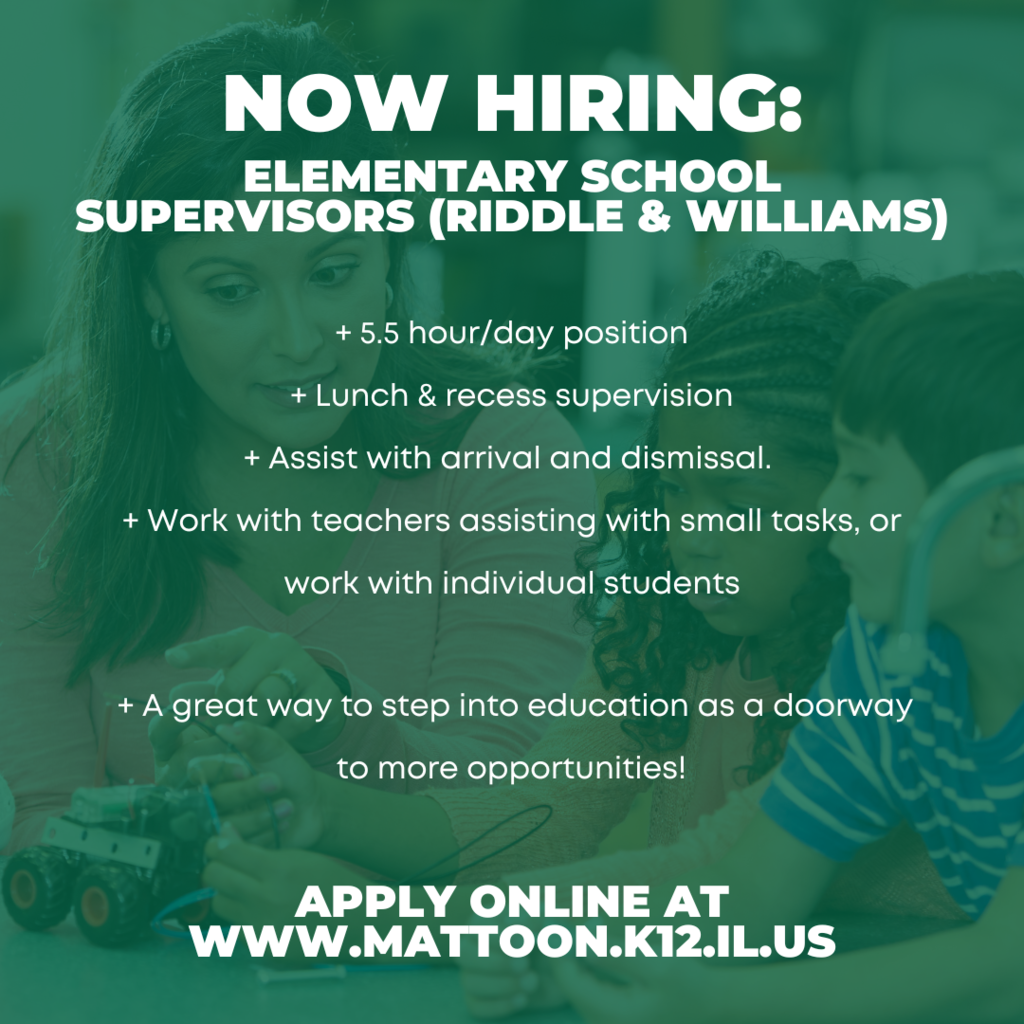 Happy Thanksgiving! We are so thankful for our students, family, staff, and community. #MCUSD2 #Mattoon #Thanksgiving