Our school will be hosting a holiday shop on December 13th - December 17th. . Each child will have the opportunity to shop independently for gifts for their entire family.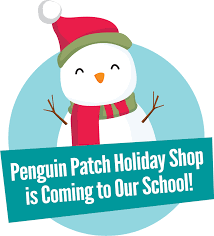 The Riddle PTA Lightworks Scavenger Hunt Raffle winner was Kaylynn Rollinson from Mrs. Ghere's class. Congratulations Kaylynn!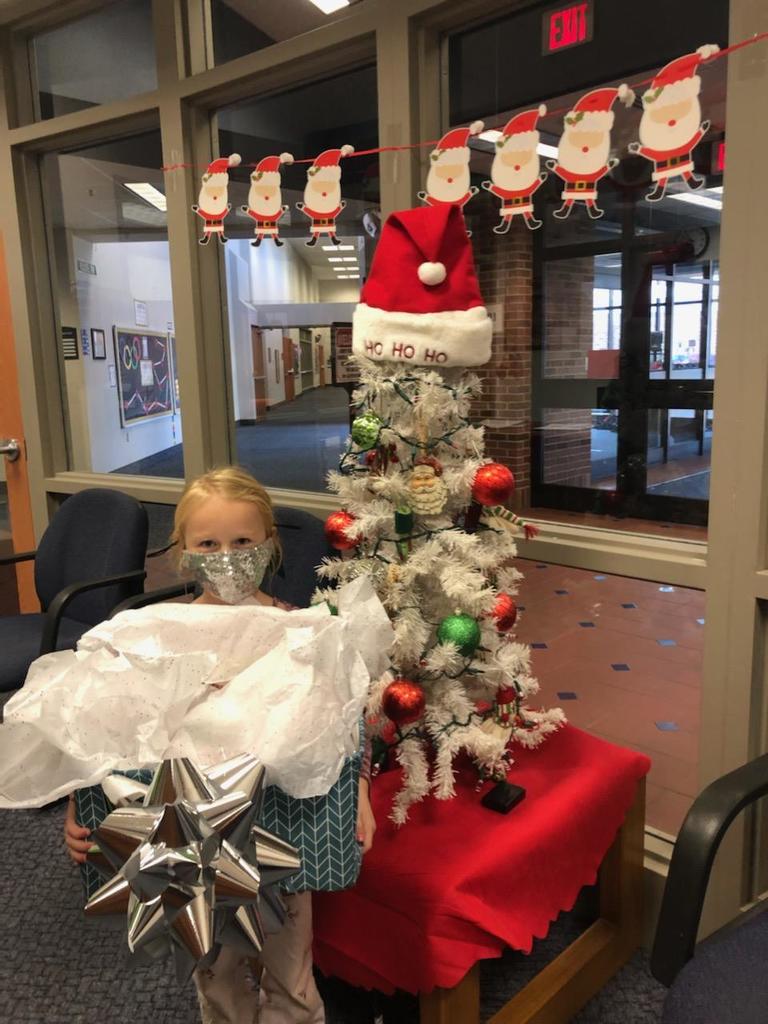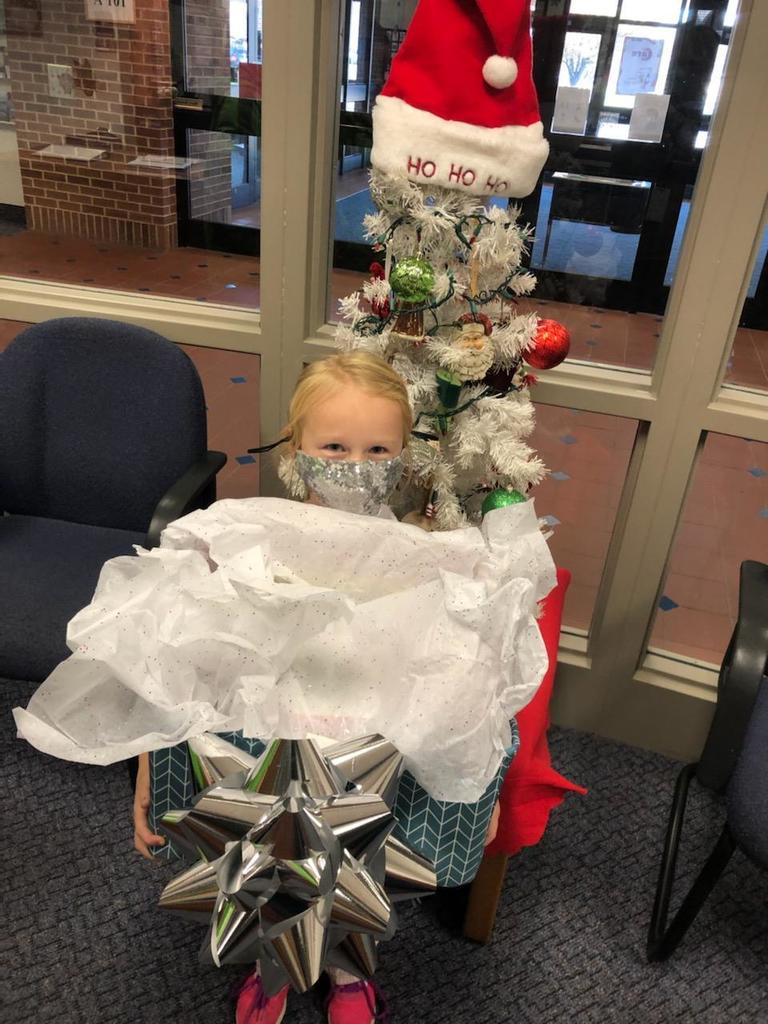 Here are some additional photos from Riddle students at the Lightworks Walk Thru at Peterson Park.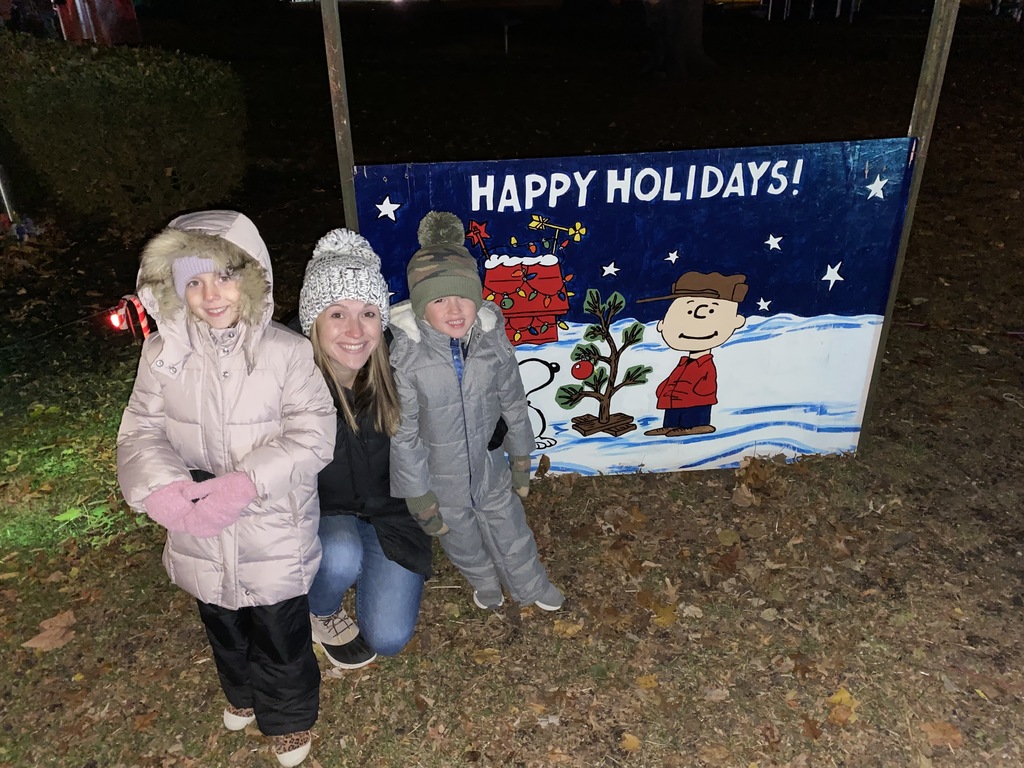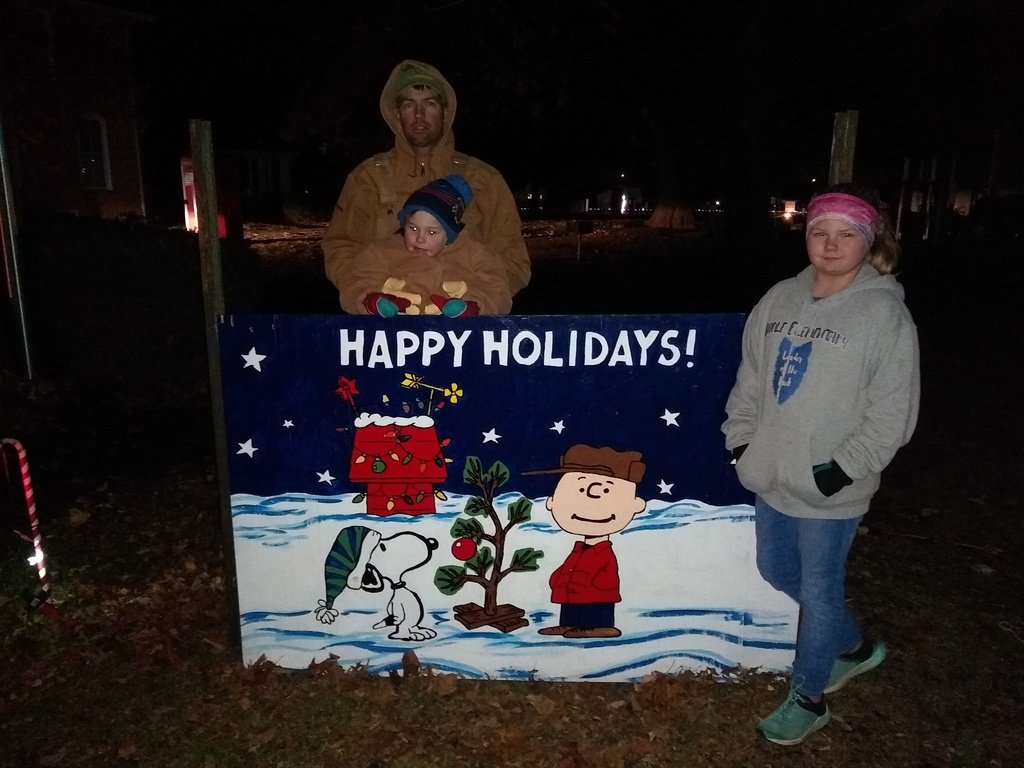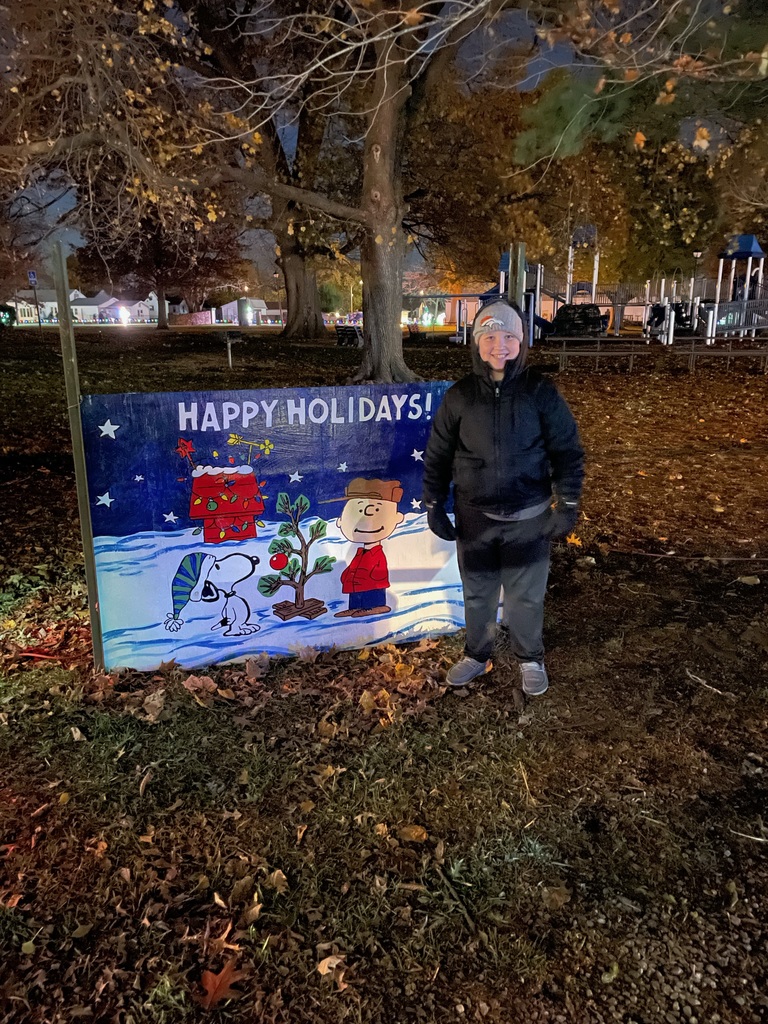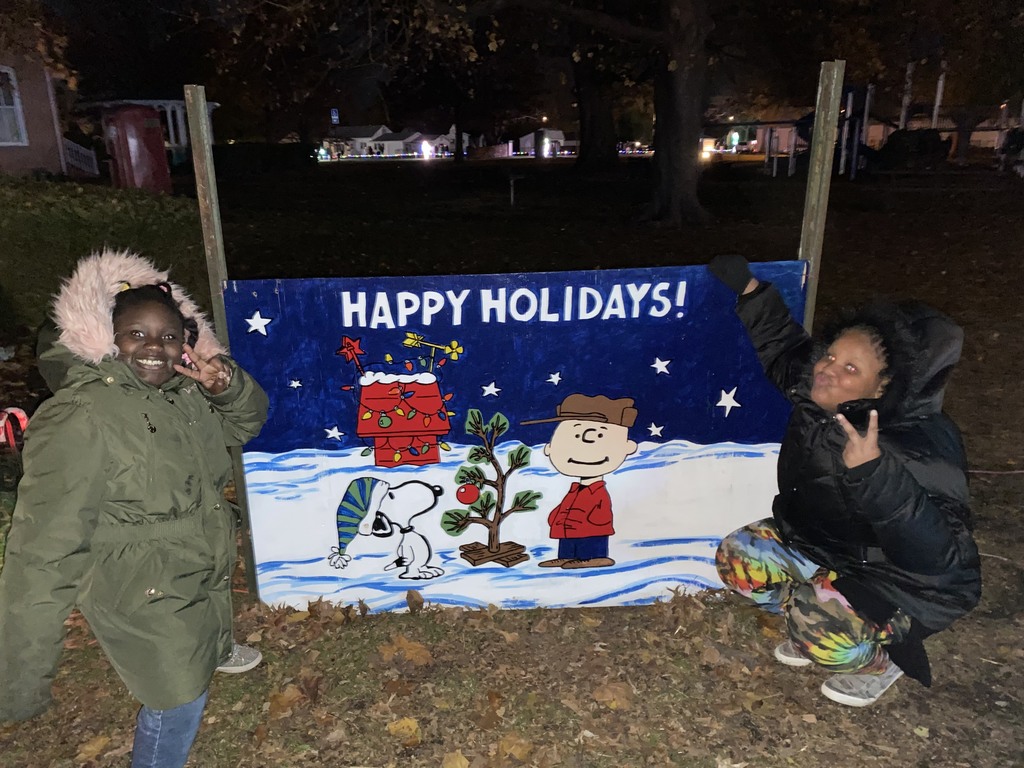 Students from Riddle enjoyed the Lightworks Walk Thru at Peterson Park on Thursday, November 18th. Each child received a scavenger hunt from their teacher to complete as a family. Families were also encouraged to find the Riddle Holiday sign near the Peterson House and take a photo.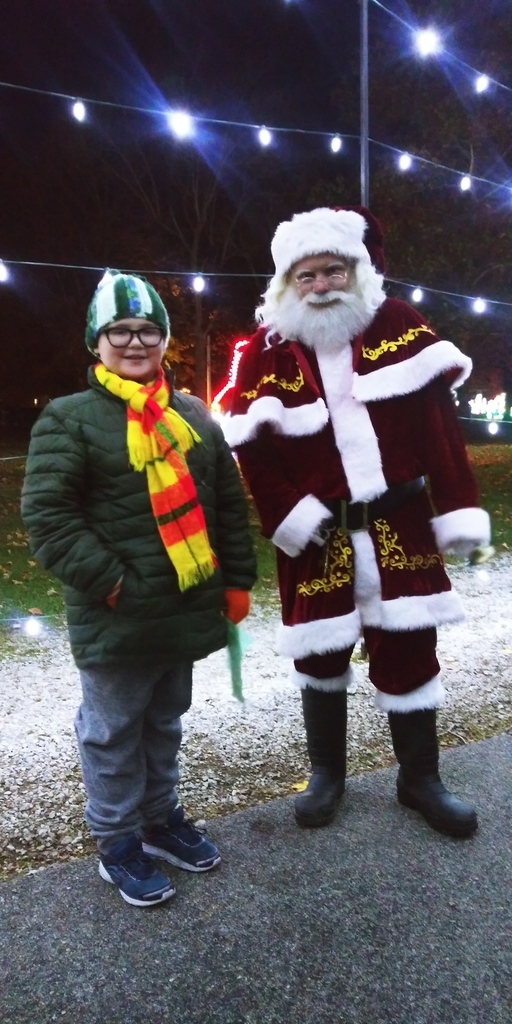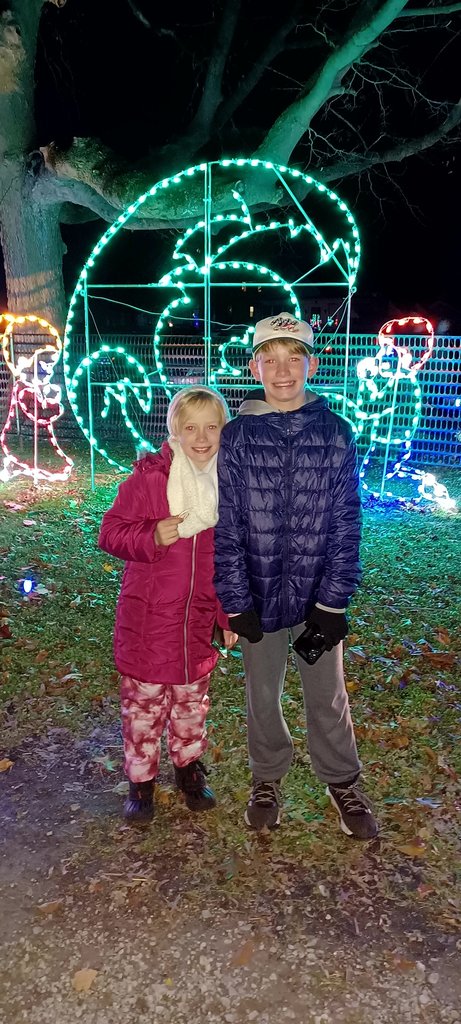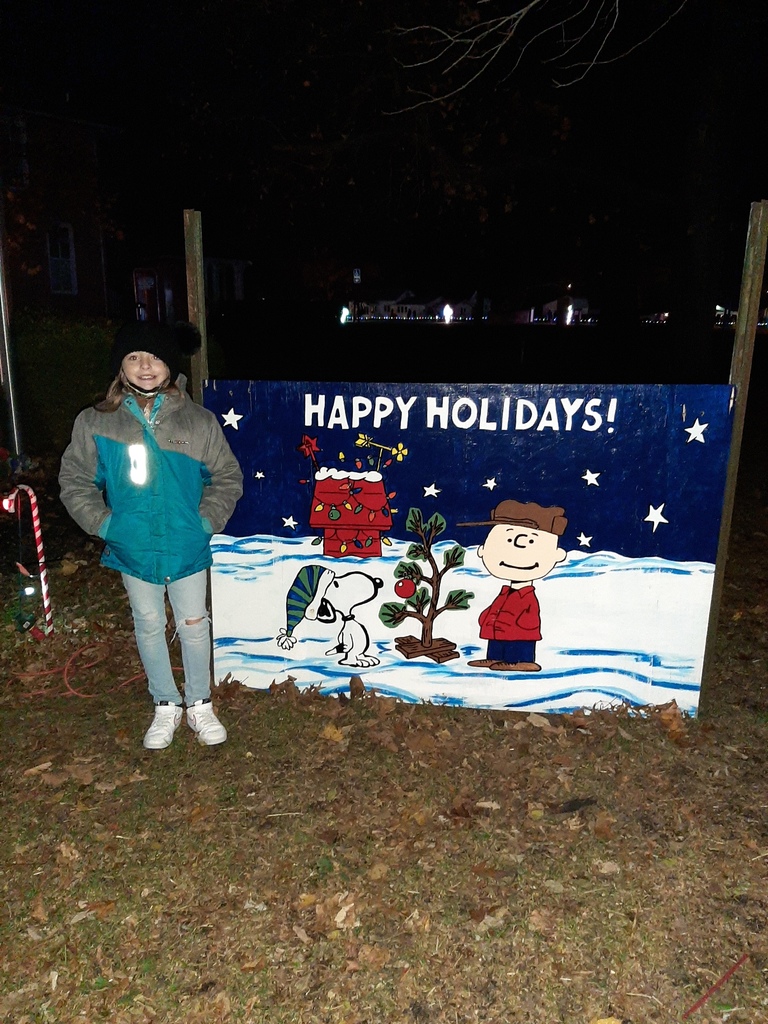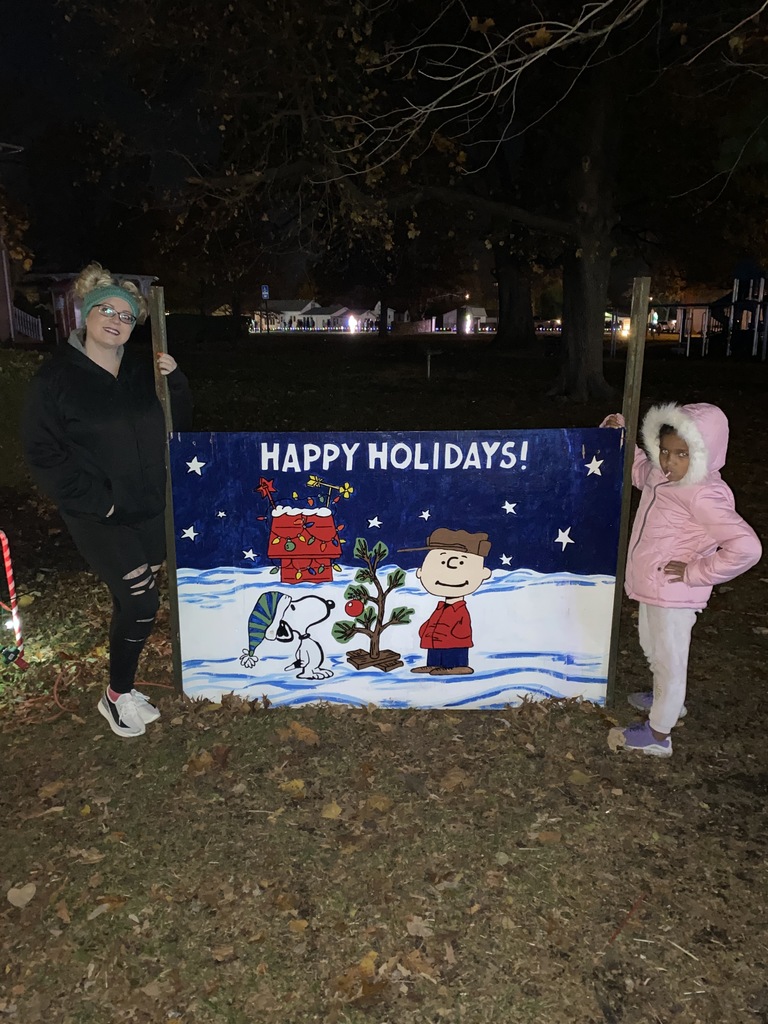 Riddle Elementary School hosted a Family Drive-Thru Game Night November 18, 2021. They had a phenomenal crowd and games were given away. Thanks to the amazing Jennifer Muzzy for taking photos!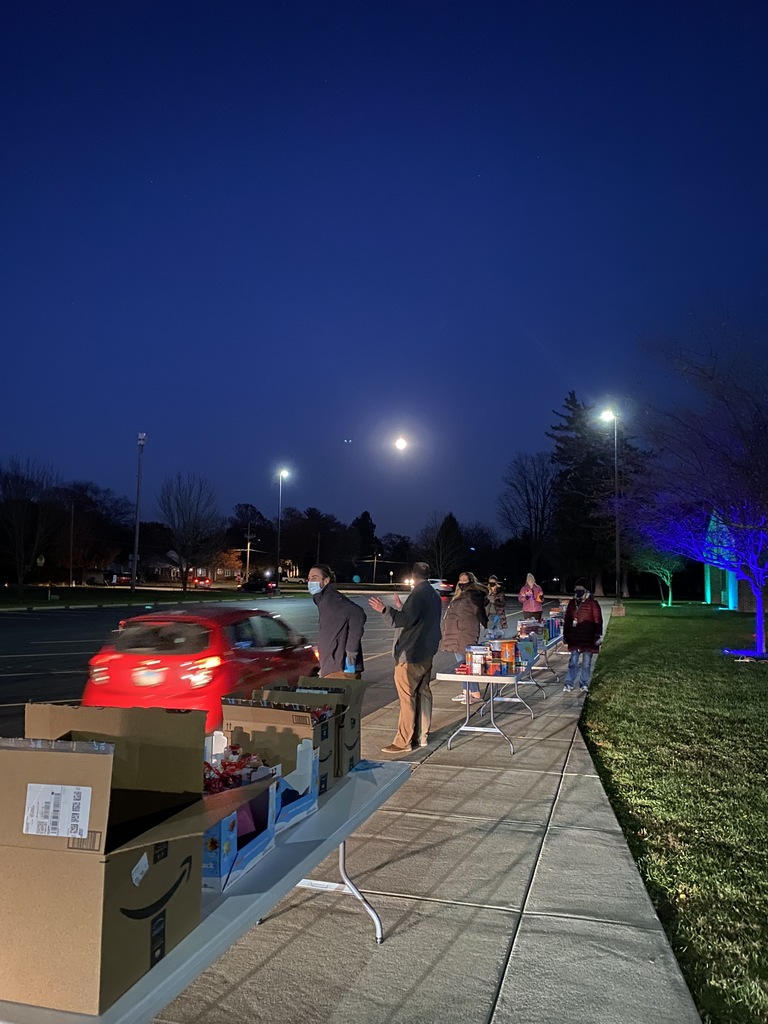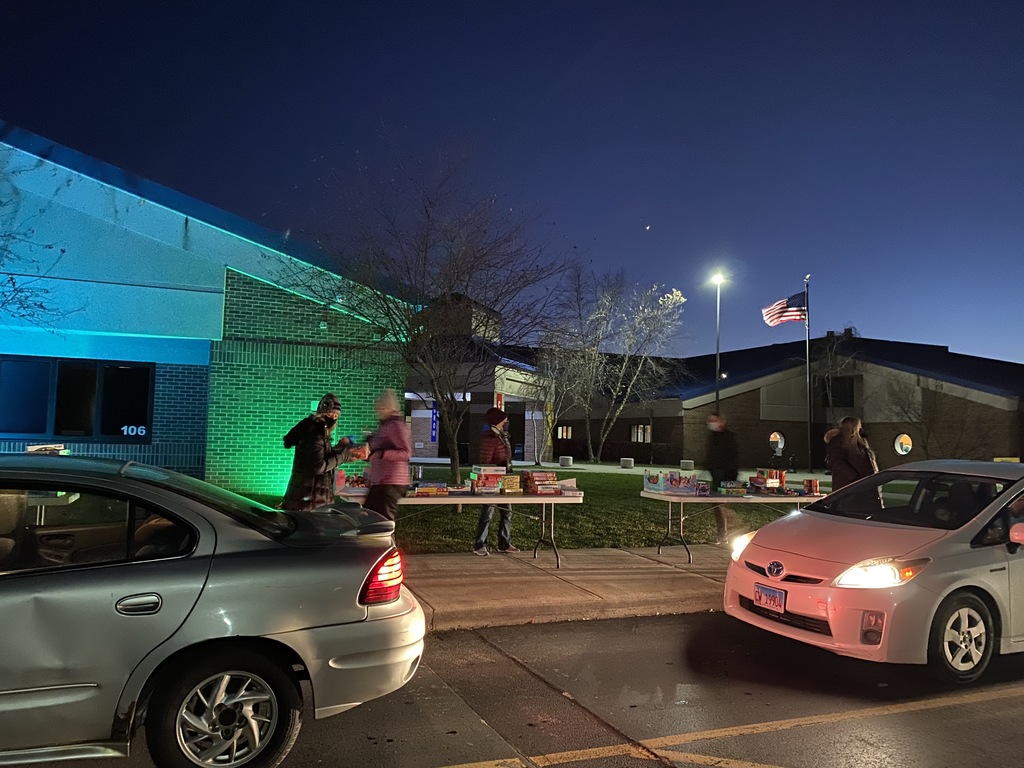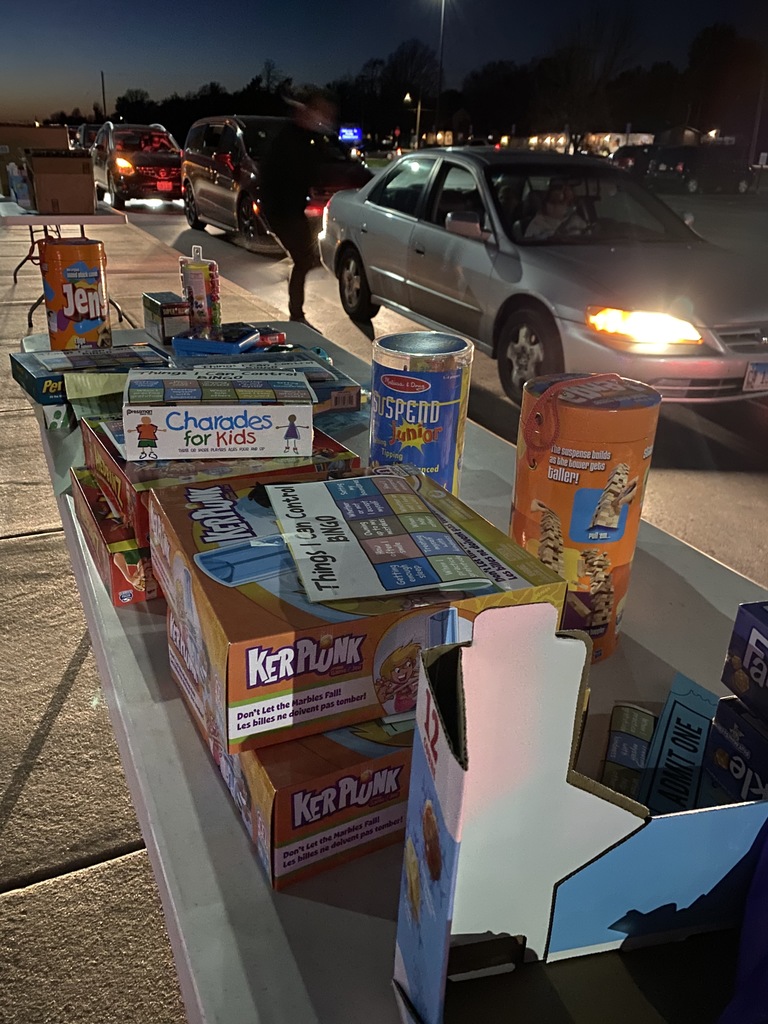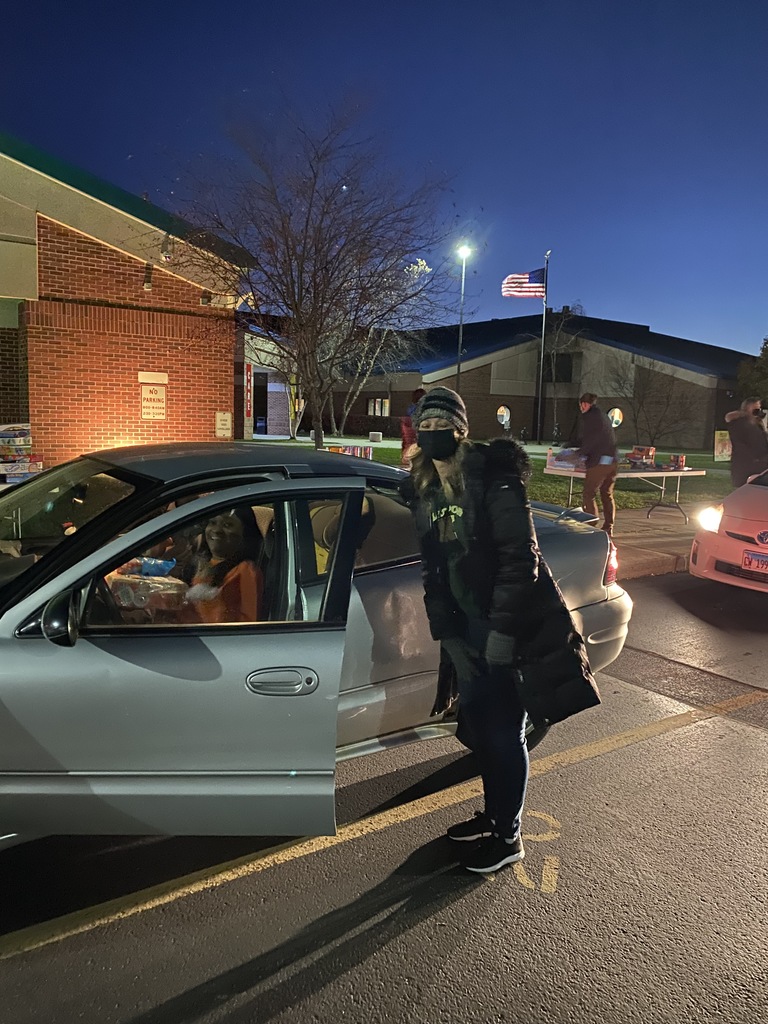 Riddle Elementary students and families, please remember that we are having our Drive-Thru Family Game Night this evening from 5:30 - 7:00. Please pull into the front parking lot.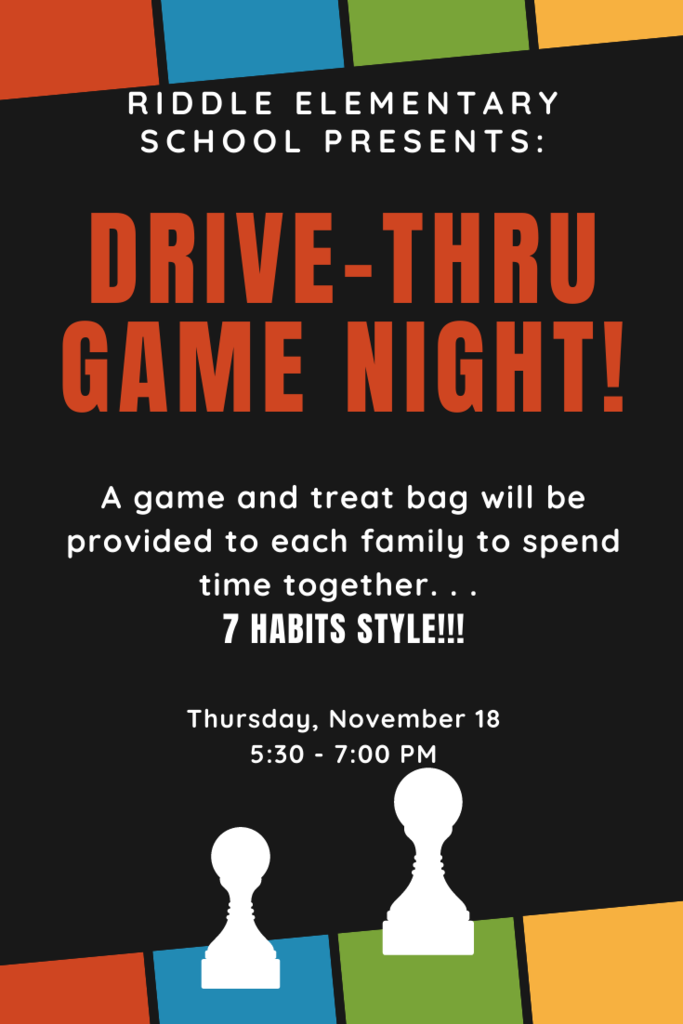 On Wednesday, November 10th Riddle Kindergarten students had a Veterans Day Parade around the outside of the building. They sang Patriotic songs and displayed their red, white, and blue crafts as they marched.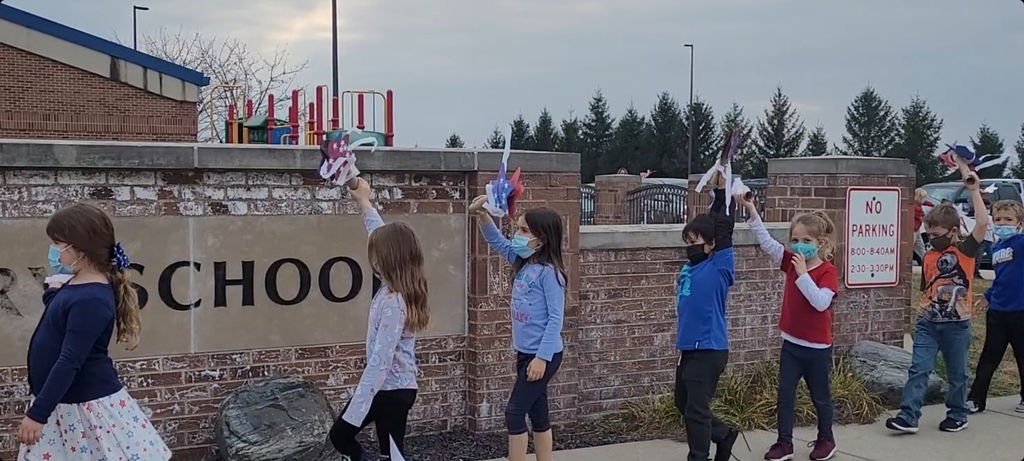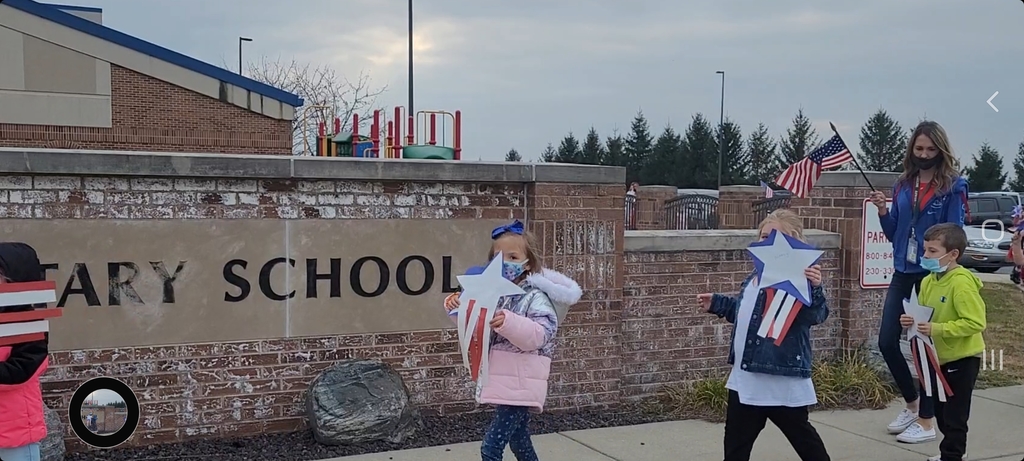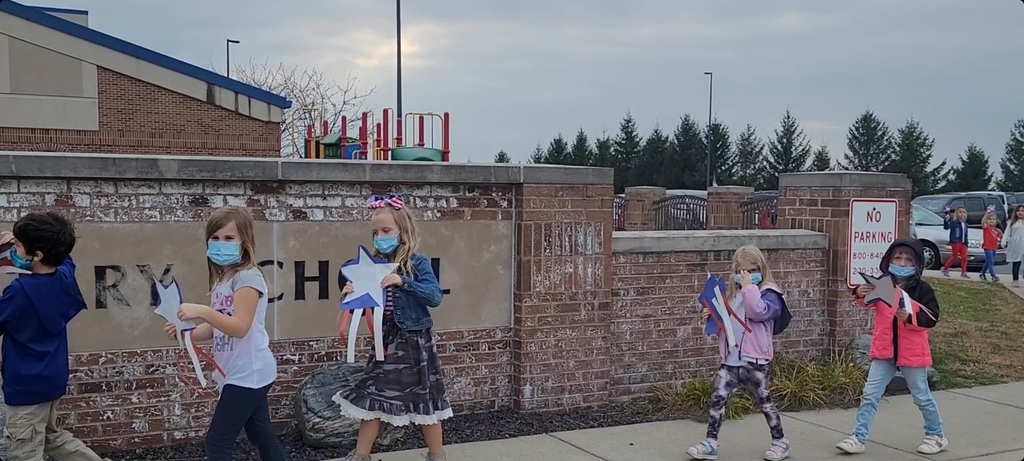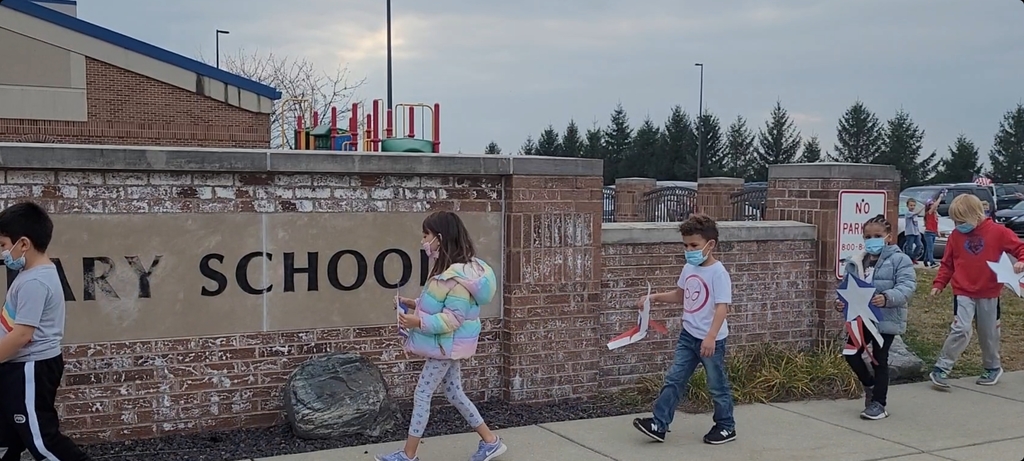 After reading "The Biggest Pumpkin Ever," STEAM Makers at Riddle are building pumpkin pulleys. The pulleys will be used to lift a pumpkin from the ground!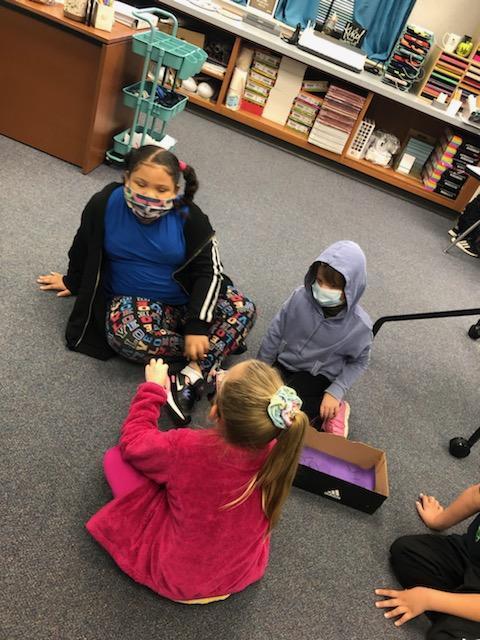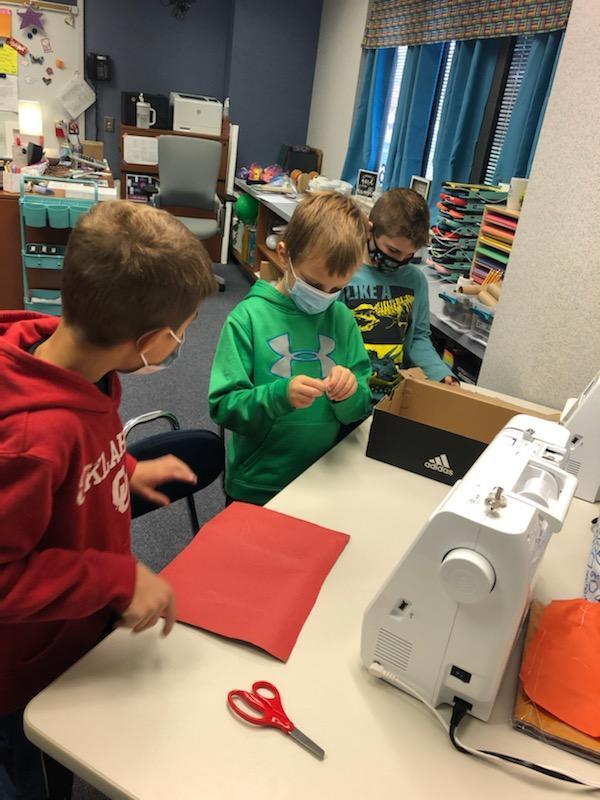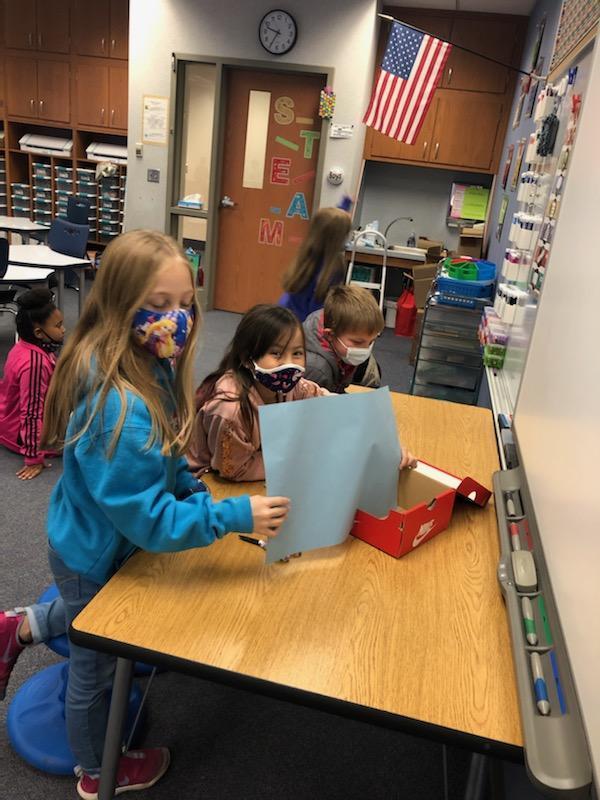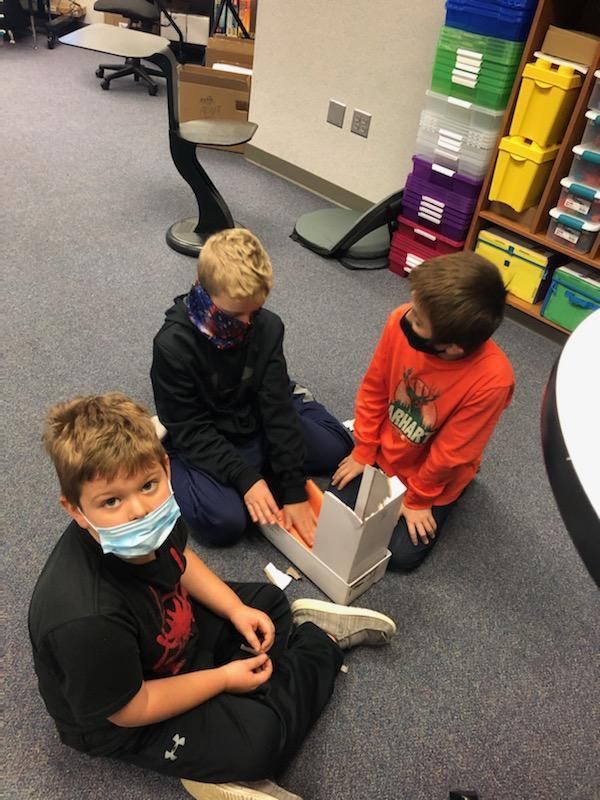 STEAM Makers at Riddle are busy learning how to build tables from craft sticks and dominoes. The tables are being built to hold a Thanksgiving feast.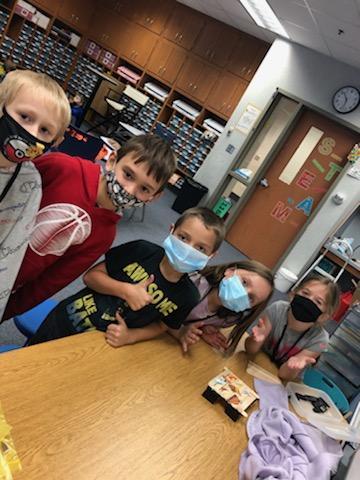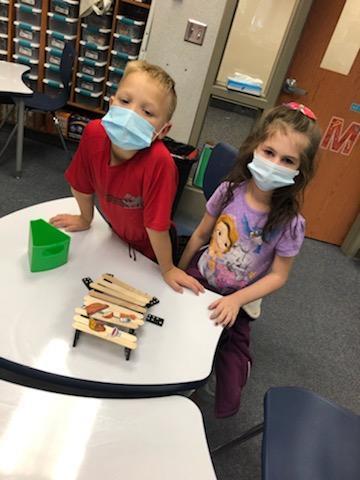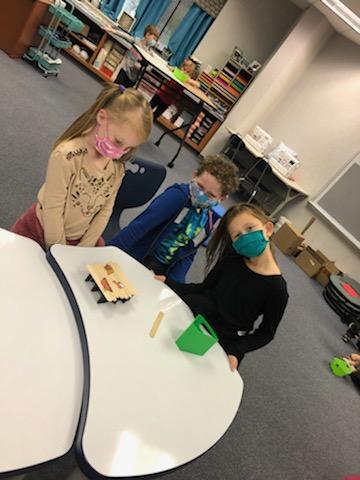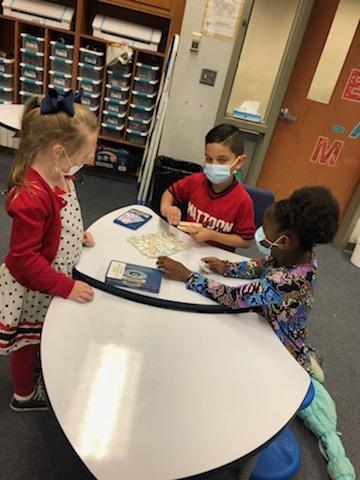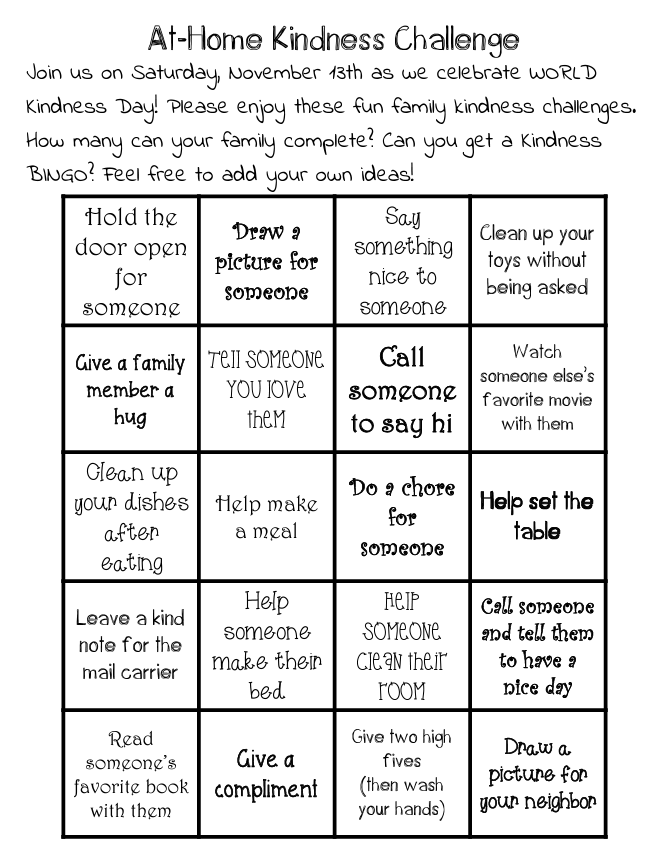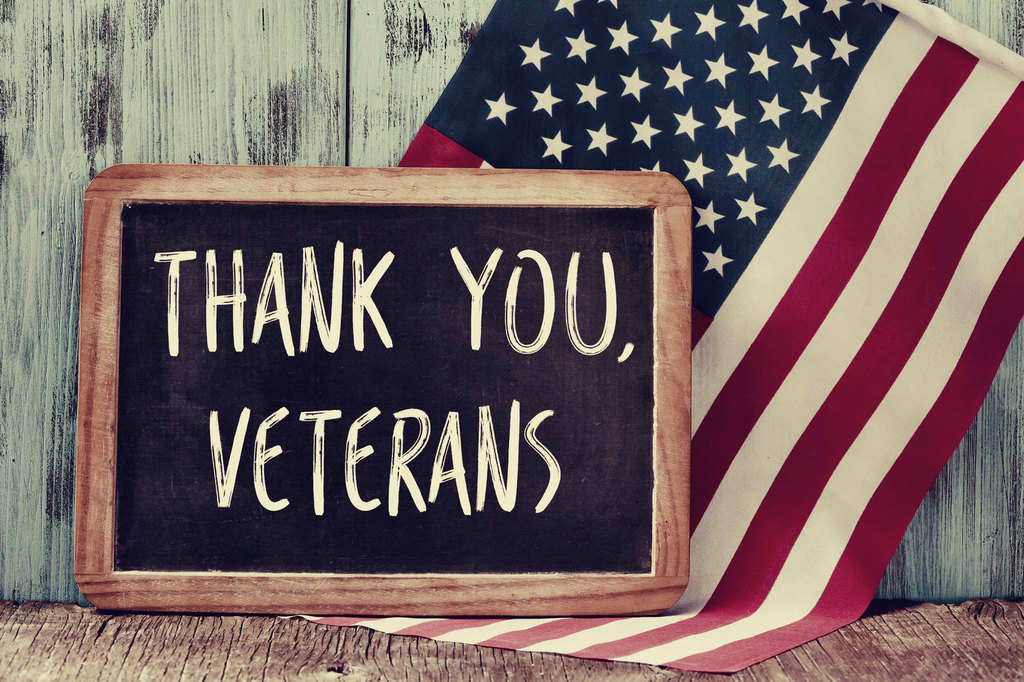 Riddle Elementary School is hosting a Drive-Thru Family Game Night! Please join us on Thursday, November 18th from 5:30 - 7:00 PM.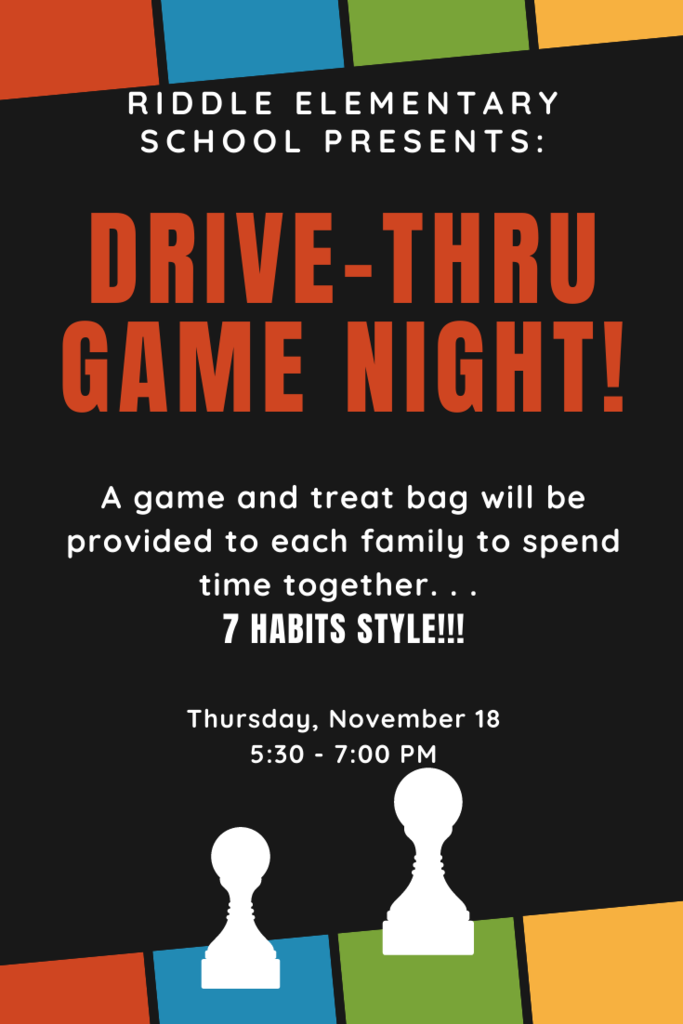 Riddle Students surpassed their first WIG goal! We can't wait to celebrate!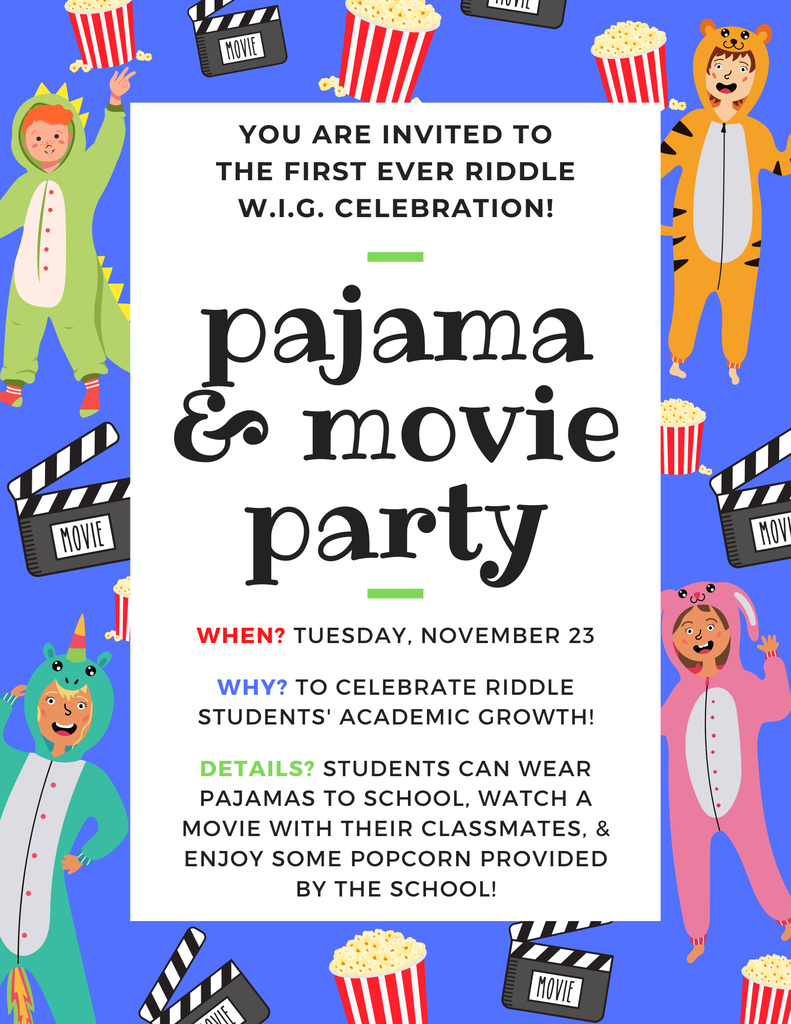 On Wednesday November 3rd, Riddle students celebrated WIG Wednesday. Student Leaders collected the number of goals met from each classroom. Pictured are Emily Solis and Emma Simmons collecting goals. What is WIG Wednesday? The linked video will explain what WIGs are and what happens on WIG Wednesdays. Click on the link to view the video.
https://drive.google.com/file/d/1wpDRKnYatRd2nMQ-fNkEvOwF11I7Sl76/view?ts=617ad4e3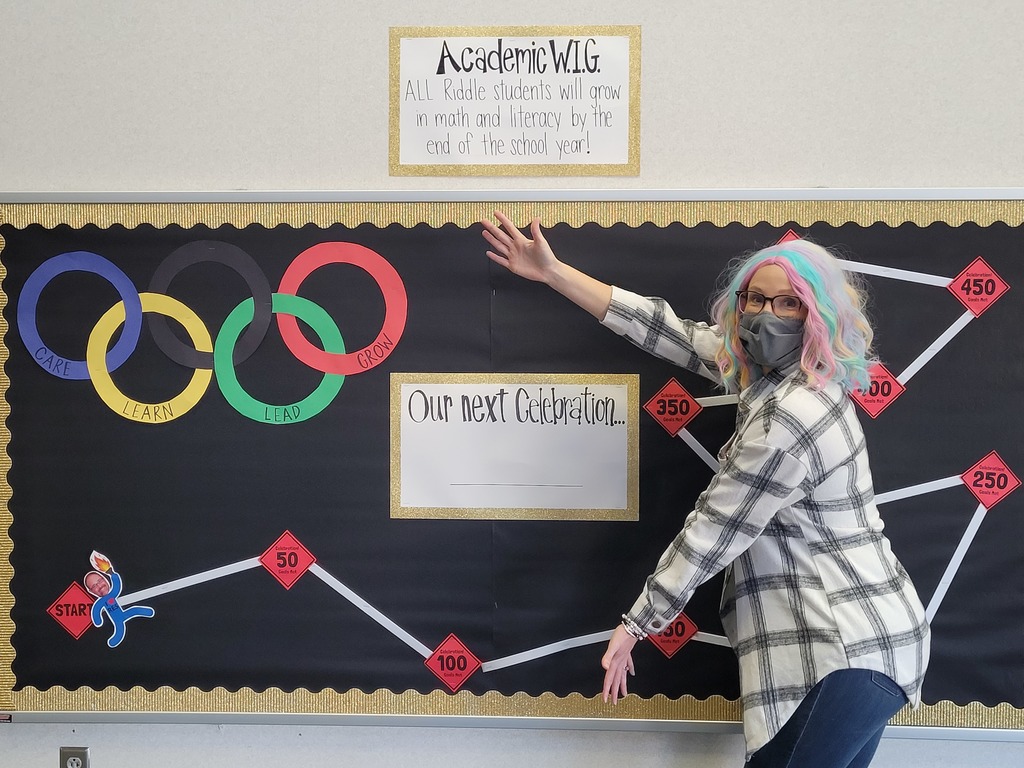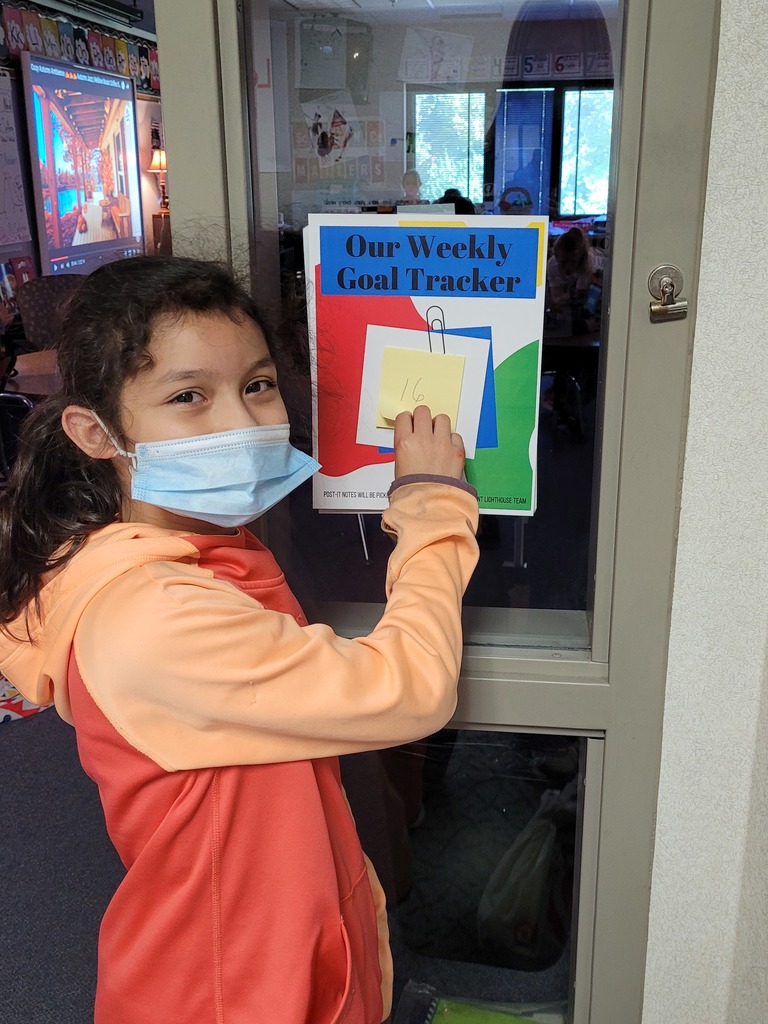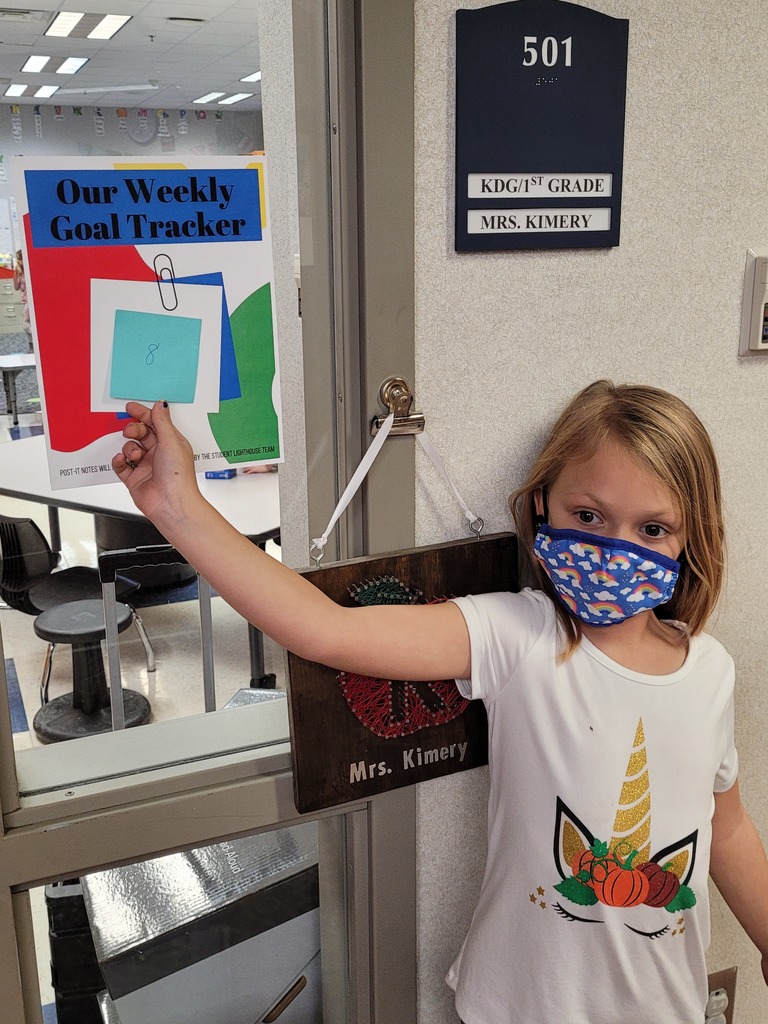 We have a couple of menu changes coming up. On Tuesday November 9th they will be serving Fish Sticks. On Tuesday November 16th lunch will be Cheese Pizza. The menu on the dining section has been changed as well.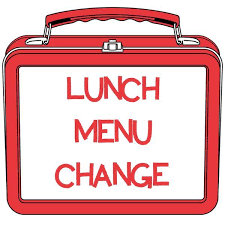 Riddle Elementary School Library thanks everyone that shopped at our recent book fair! All earnings will go to support our Monarch, Bluestem, and Battle of the Books programs. We also plan to buy some new popular and in-demand books kids are looking for. Did you miss it? We still have online shopping available until November 7, 2021. Support our school by shopping the Scholastic Store Online for an expanded selection of exclusives, new releases, value packs, and more. All orders ship home and book-only orders over $25 ship free. Every purchase benefits our school and helps develop a love of reading. Christmas shopping, anyone?
https://www.scholastic.com/bf/riddlemattoon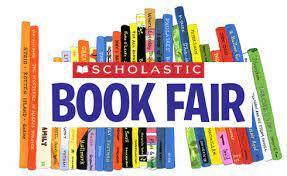 During Leadership Learning Day at Riddle, 5th grade students went back to 4th grade to reteach Habit 5. They taught the 4th graders backwards Simon Says in order to Seek First to Understand, then to be Understood. Fourth graders also used Habit 6 to Synergize while working together.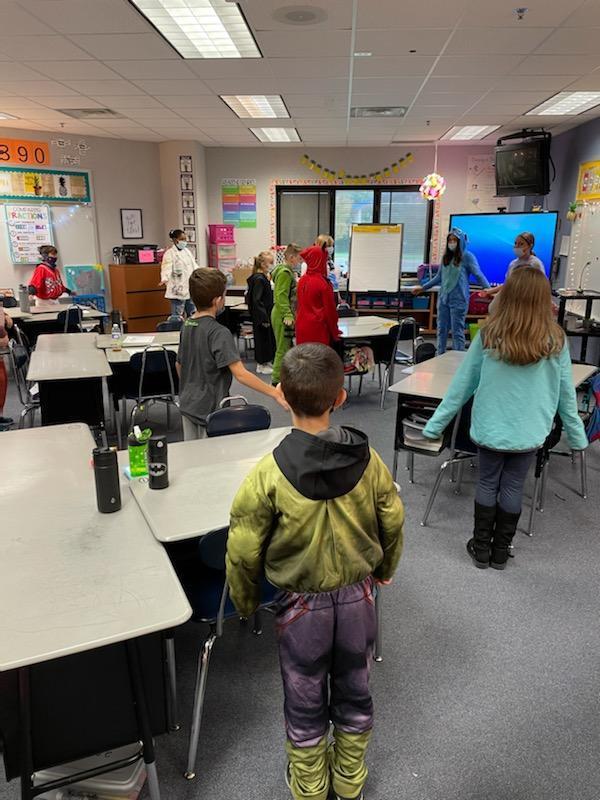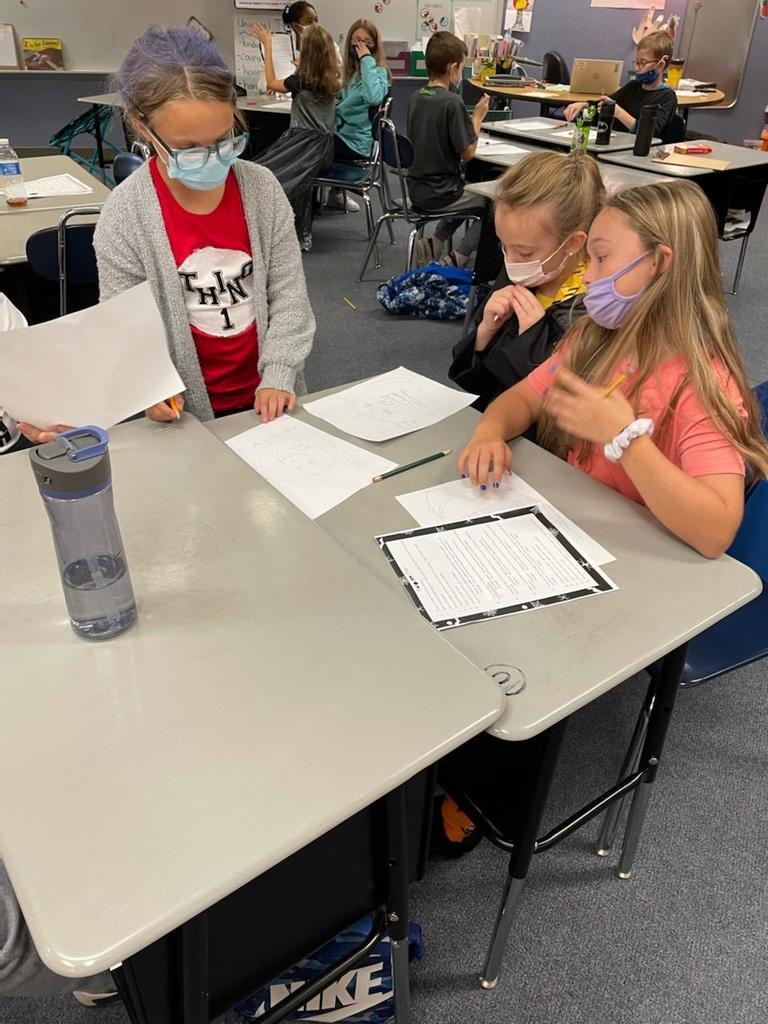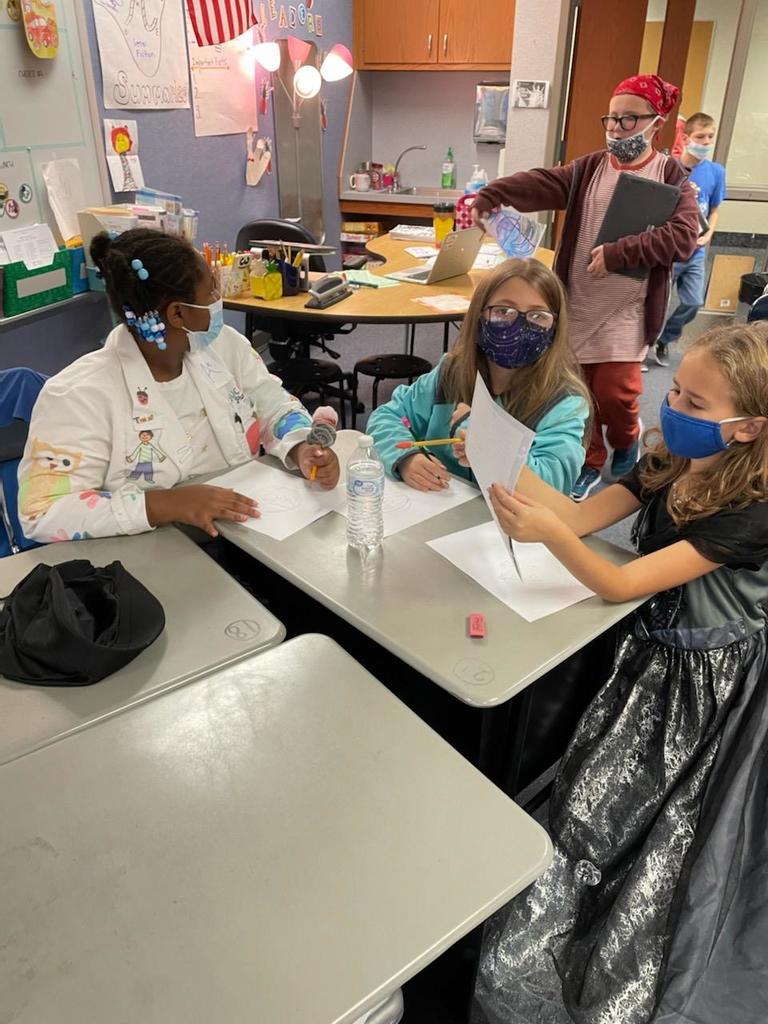 Multi-age students in Mrs. Simpson's class completed a Candy Corn Tower Challenge. They worked together using candy corn and toothpicks to create the tallest tower. The last photo shows the winning students with their tower.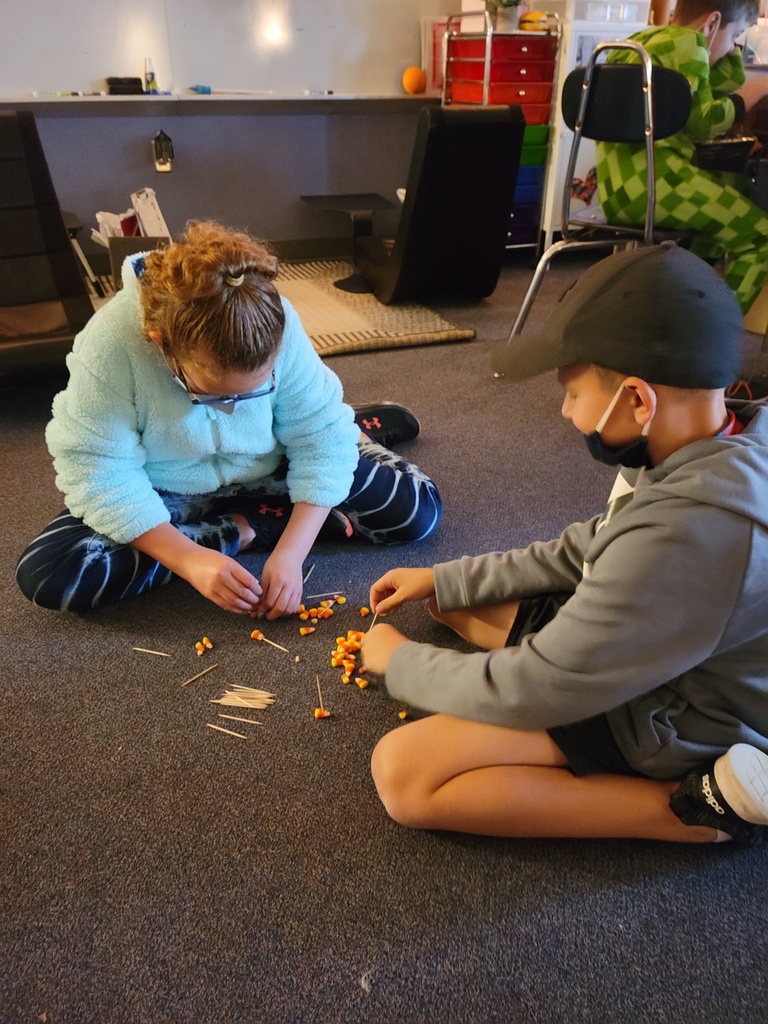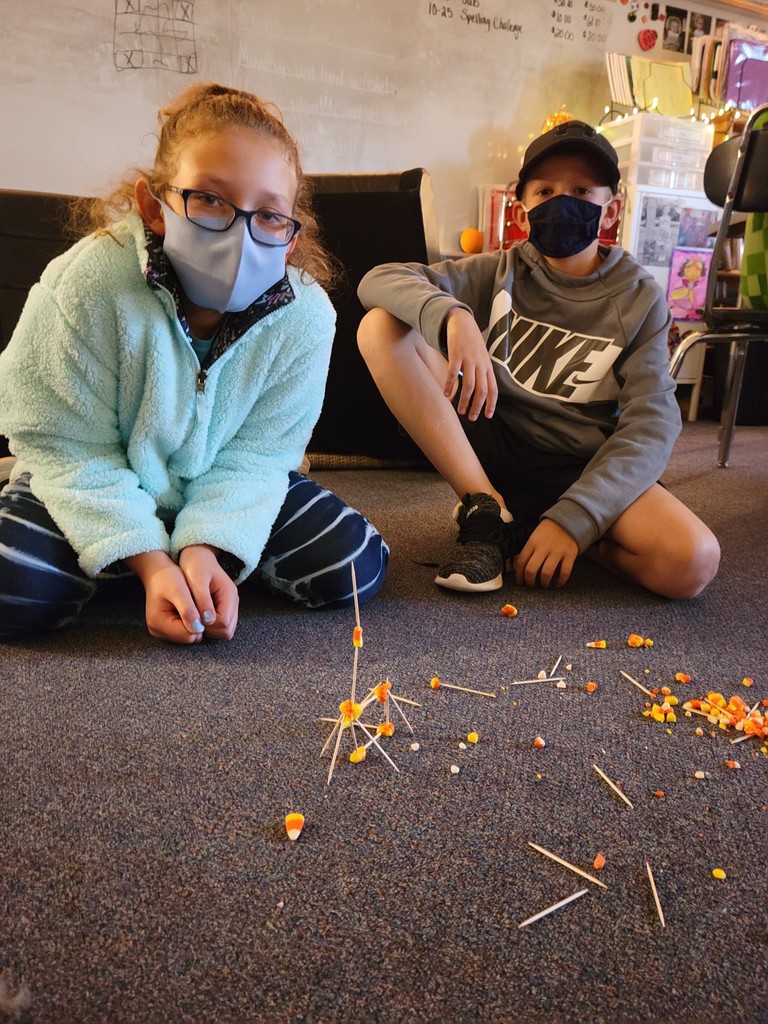 Riddle Elementary second grade students have been designing a tool that utilizes static electricity in STEAM class. The tool transfers pollen (paper confetti) to a different flower just as a bee would.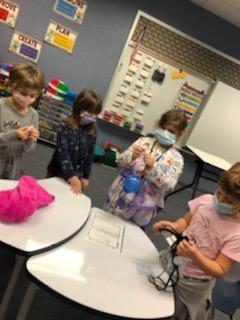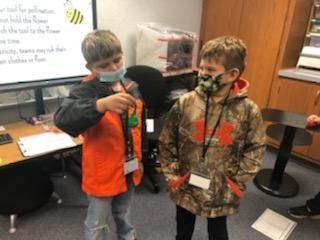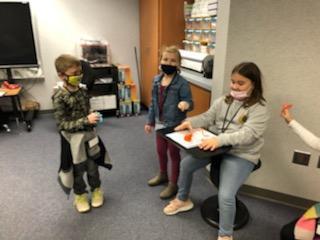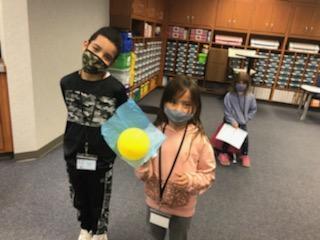 November Breakfast and Lunch Menu - You can also find the breakfast and lunch menu for each day under Dining in the app/website Menu.